If you own a business, it is straightforward that you will set up your website and promote your products and services online.
When it comes to creating a website, you find many ways to start with. But for new start-ups, it can be both times – consuming and confusing to make a final choice.
In this post, I have covered some of the best WordPress business themes for beginners that will easily set your website whether for blogging, video blogging, products reviews, etc. You can pick the best WordPress theme that matches your interest.
Want to learn & earn by creating a WordPress website?
Read more here:
So start up now…
---
Rethink
To Start a Product Review Website
Product review websites are a great way to earn commissions via affiliate marketing for business. Buyers decide whether a product is good to buy or not – first on the basis of product reviews.
ReThink theme is wonderfully designed on the same concept. It has the ability to show product reviews with the rating system. You promote products developed by others and get up to 30-50% commission on every sale. You can cover reviews of gadgets, bikes, digital products, magazines, WordPress themes, or anything which you think people would be interested in buying.
It has simple and easy to use features that a beginner (newbie) can easily understand. You can also place banner ads on your website for getting clicks. Display any number of products in form of Product Video, Opt-in-form, Images, etc.
VideoCraft
To Start Your Own Video Website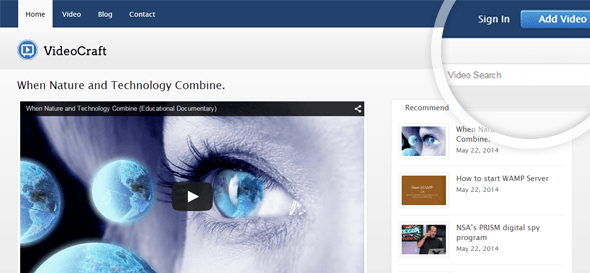 Ever thought of creating your own Video Website just like YouTube?
VideoCraft theme allows you to create your own video sharing channel where users can log in and submit (embed/upload) videos, just like how YouTube and the other major video sites work. It comes with a complete User Registration Module and Video Upload Module. Built-in Ad Module supports any kind of Google Ads or Ads from other sources to make you more money.
BlogSpring
To Start Professional Pro-Blogging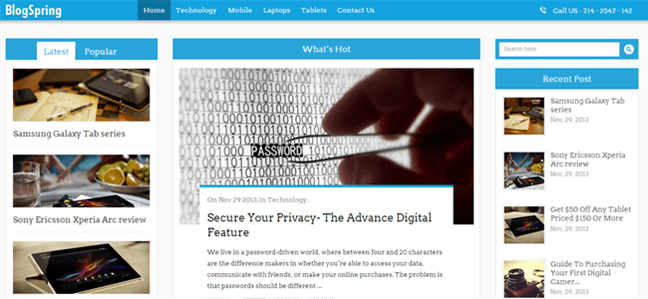 Blogging has always been a passion of well-learned individuals. And if your passion becomes your source for earning, that is the most wonderful thing.
Blogging is not limited to any particular field and you can create a blog for your desired field of interest. Today, a blog is the foremost source of traffic for any business website. WordPress is a great platform for business owners and also for professional bloggers.
BlogSpring WordPress theme is one of the greatest options to set up a blog and utilize the blog traffic to its maximum. You can earn from Advertising Programs, Affiliate Marketing, Sponsored Reviews, Selling Ad Space Directly to Advertisers, and much more ways. BlogSpring is also good to highlight a blogger's profile on a website as well as on social networks. It has integrated Facebook and Google Commenting System, and you can also Link your Author ID with your social network profile.
GeoCraft
To Start A Business Directory Listing Website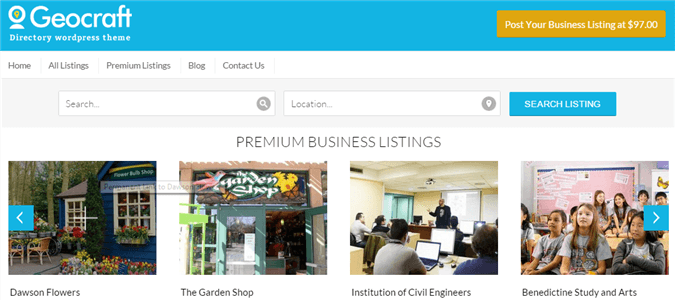 A Business Directory Website is a place on the internet where people can find products or services. Your website is a place where all products or business owners will be listed. Individual business owners and companies, whether small or large, post themselves on your site to promote their business. Suppose you have 500 businesses listed on your site and each business owner paying you only $100 per month, it means you earn $50000 per month. As website traffic grows, you will have a larger customer base, and it will increase further…
GeoCraft WordPress directory theme makes it amazingly easy to add listings and manage the whole website from a simple dashboard. It has an inbuilt post submission system for advertisers, user rating system, payment system, and it gives you ability to create a recurring payment based listing. Banner ad space in GeoCraft makes it easier for you to earn from advertisers and Google Adsense.
Read more here:
ClassiCraft
To Start A Classified Ads Listing Website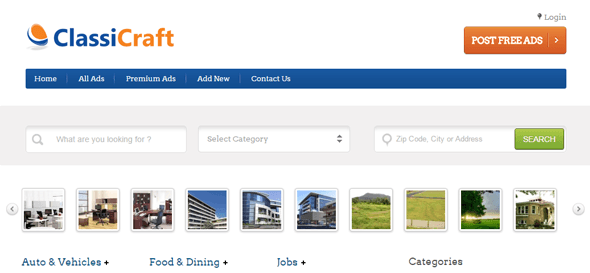 Your classified website can make you good money by promoting business ads and services. Classified sites connect the needs of the people and that's why it is easier to have a good number of the user base for your website. These sites are very popular on the internet and are active places both for buyers and sellers, Jobs recruiters and job seekers.
Business owners have to promote their products and services among the people who need and at the same time people also have to search for jobs, or post their matrimonial ads, etc. It's not hard to acquire a good number of user base until this mutual demand exists. If you charge $10 per month for an advertisement and you have approx 1000 users, You make $10000 every month.
ClassiCraft is the most wanted classified ad listing theme. It has a user ad submission system to let business owners easily submit their Ads. It has inbuilt Ad commenting and User Rating System. You can display Premium Ads, Popular Ads & Recent Ads for every category of ads on your site.
Subscribely
To Start Selling Premium Content & Membership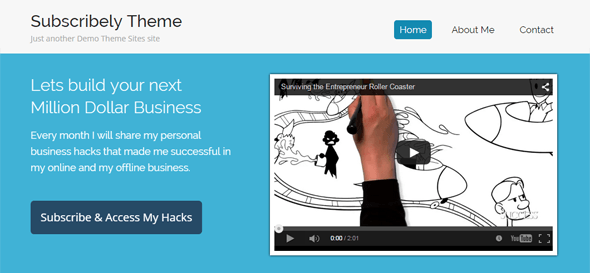 A membership site lets you make money with your videos, eBooks, articles or any other digital content. You can display a content on your website with limited access and ask people to become your paid member in order to get full access.
The subscriber theme provides a complete member registration module to let you set up a website that gives a regular recurring income. You can set up various pricing options including one-time purchase or recurring subscription whether in days, weeks, and months, years or lifetime.
Sale-Junction
To Start An eCommerce Store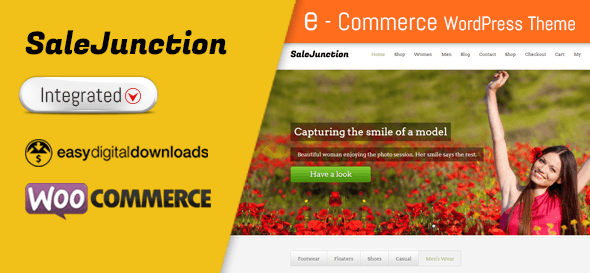 Get Started With Sale-Junction
A better way to reap the benefits of your business is set up your own eCommerce site. If you own a product based company and still don't have an online funnel of money i.e. a website, then you probably need to change your business policy first. And if you think it is difficult to set up an online store to sell your products then it is highly recommended for you to know that it is nothing technical about it. If you can't develop your e-store on your own, check our tutorial on creating a WordPress website that helps you to create a website on your own.
SaleJunction is one of the greatest available options to create a marketplace online where you can invite multiple users to buy and sell products or sell your own products. It allows you to feature categories of products such as clothes, accessories, Gadgets at one place. It is compatible with both WooCommerce & Easy Digital Downloads plugin to enable you to sell both tangible and digital products.
Urge to know more about creating a business website?
Know More here: