Are You Looking For The Best PayPal Payment Analytics Software For Your Business?
---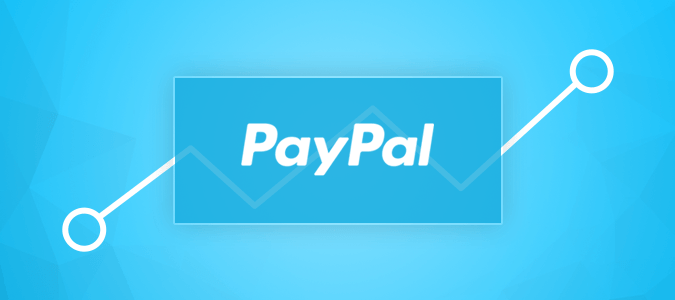 ---
When it comes to making a secure online transaction, there are only a few names that strike our mind, one of which is PayPal.
Because of this unique quality, along with others, many SaaS business owners like you have cultivated the use of PayPal in their business practice.
But this isn't just an end solution to stay on top. Instead, you have to monitor all the payment metrics like MRR, ARR, CLV, Churn rate, etc. in order to sustain in the highly competitive environment.
---
"A Quick Comparison Between – Payment Analytics Software For PayPal"



Services
Pricing 
Dunning Emails
Recurring Payments
Unlimited Revenue
Multilingual Checkout Page
Pabbly Subscriptions

$5/m

✔
✔
✔
✔
Fusebill
$99/m
✖
✖
✖
✖
Chargebee
$99/m
✔
✔
✖
✖
 Mainmetrics
$29/m
✖
✖
✖
✖
ChartMogul
$125/m
✖
✔
✖
✔
---
With the availability of multiple Free Payment Analytics Software, you might embark on a never-ending search for the perfect PayPal analytics software.
So, for your convenience, in this blog, we have listed 10+ payment analytics services and tools.
Get more related information about payment & subscription management services here:-
Have a look –
---
Pabbly Subscriptions is an efficient payment analytics software with which you can track each & every transaction of PayPal Payment Gateway with so much easiness. Basically, it is an optimum analytics software through which a user can track the details given on its dashboard such as new subscriptions, total sales, rebills & many more.
Along with analytics features, a person can also manage subscriptions, invoices, recurring bills & many more.
There are some analytics software which charges separately for payment analytics & subscriptions billing. They can charge you roughly $500/month.
But here comes the Pabbly Subscriptions Analytics software in which tracking of payment analytics of your business, as well as Subscription billing, can also be performed.
All of the features in just $5 for a Month, with INFINITE access, NO HIDDEN CHARGES & NO REVENUE LIMIT.
Hurry up & grab the opportunity
---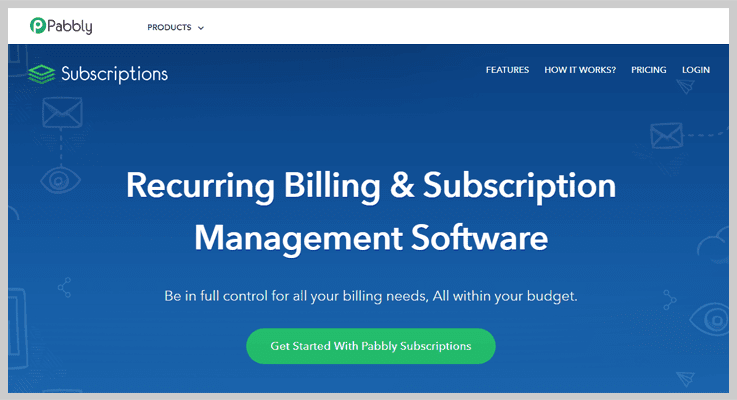 ---
Features –
Easy Graphical Monitoring Of Subscriptions & Revenue –
Easily monitor new & active subscriptions, customers, monthly recurring & net revenue in a graphical format under its report section.
Multiple Payment Gateways & Currencies –


Other than PayPal, integration of Stripe account with Pabbly Subscriptions are also featured. And with 25 global currencies support, manage your international customers too of any region.
Flexible API Environment –


With an absolute API environment, integration of Pabbly Subscriptions with any of your application or SaaS is possible.
Pricing –
Pabbly Subscriptions offers you a starter plan which will cost you $5 per month. Plus, you can also set up unlimited plans and products for up to 50 customers.
As for Rookie plan, you need to pay the amount of $29 per month. Moreover, you can send dunning emails, invoices and a lot more with this plan.
The Pro plan provides you with features like multilingual checkout pages, unlimited revenue collection, set up unlimited plans, etc. All this at just $59 per month.
If you want to go for this Advanced plan, you need to pay $99 per month. Also, you get access to features like client portal, affiliate system, custom domain including all other features.
Click Here For More Information
---
2. Fusebill –
This optimum payment tracking software allows you to focus on your business as it handles your payment and billing systems all alone.
Apart from being highly adaptable, it packs all the necessary tools and functions within itself and surely keeps your data secure.
---

---
Features –
All In One Dashboard –
Fusebill allows you to monitor your real-time payment metrics through a highly efficient dashboard.
Manage Financial Calendar –


In a recurring payment & revenue business, it is wise to track the life cycles of events so that you can increase customer retention and ultimately MRR.
Breakdown Reporting Of Subscriptions –


Get all the valuable data in the broken down format which will allow you to see the performance of your different products and services.
Pricing –
Fusebill provides a free trial followed by a custom pricing plan.
Click Here For More Information
---
3. BTMetrics –
This is a third party analytics integration of Braintree which allows you to calculate all the important SaaS metrics in order to track your overall progress.
You can even access this software through a mobile or even a tablet as this is a cloud-based software.
---
---
Features –
Daily Email Reporting –
For once you would face a situation where you would be so busy to check your metrics. Don't worry as BTMetrics will send you a daily metrics summary via an email.
Cloud-Based Service –


This payment analytics solution allows its user to access the valuable insights through a laptop, mobile phones and tablets.
Wide Array Of Metrics –


In spite of being a basic and simple payment metric suite, it monitors all the necessary metrics such as MRR, ARR, churns, new customers, etc.
Pricing –
BTMetrics charge its customers according to their monthly recurring revenue. A price calculator is available on its official website along with an option to try the product for 14 days FREE.
Click Here For More Information
---
4. Chargebee –
One of the biggest names in the field of PayPal payment analytics tools is Chargebee. This is an ideal solution if you have other payment gateways integrated into your business as well.
But the feature that makes it a must-have product for your SaaS business is its highly accurate payment metrics calculation.
---

---
Features –
One Software For Multiple Metrics –
Chargebee is the ultimate one-stop solution when it comes to measuring various advanced payment metrics like ARPU, Signups & Activations, Refunds, Lost Opportunities, etc.
Always Stay Informed –


No matter where you are, you can know all the valuable insights through a descriptive daily email report.
Custom Reporting –


Worried about a particular metric? The Chargebee's analytics team will help you generate a customized report with additional insights.
Pricing –
If you are a startup, you get to use this software for free until you generate $50K revenue.
If not then there are three affordable plans –
Standard – Worth $99/month for 200 invoices.
Pro – Worth $199/month for 200 invoices + multiple integrations and add-ons.
Enterprise – $599/month with all the available features and integrations.
Click Here For More Information
---
5. Chargify –
It is considered as the most efficient payment tracking service because of its accurate analysis and concise reporting.
One click calculation and data viewing allow you to take much-informed decisions in order to increase the growth rate of your business.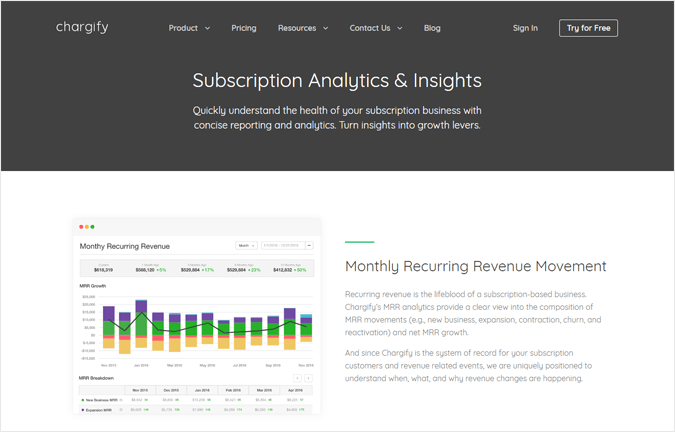 ---
Features –
Exporting Of Data –
Chargify allows its users to download/export any graph & reports in a CSV format after sorting and filtering out the required data.
Detailed Revenue Insights –


You can get a descriptive look in all the segments of revenue i.e. monthly/annual recurring revenue, MRR breakdown and MRR growth.
Retain Your Customers –


With the deep knowledge of all the churn numbers and rates (subscriber churn, MRR churn, etc.) you can make wise decisions to retain your customers.
Pricing –
Apart from 30 days FREE trial, Chargify has 3 different pricing plans –
Essential – $149/month + 1.2% of revenue (few features included).
Advanced – $299/month + 1.2% of revenue (advanced features included).
Enterprise – Custom plan is created after contacting the Chargify sales team.
Click Here For More Information
---
6. Mainmetrics –
This is another SaaS analytics software which comes under the category of Braintree's third-party integrations.
Mainmetrics is regarded as the decent PayPal payment analytics software because of its highly accurate metrics calculations and highly affordable pricing plans.
---

---
Features –
Real-Time Insights –
Get the detailed view of how your business is performing via the instantaneous metrics overview feature of Mainmetrics.
Monitor Your Key Metrics –


With one step account setup, you can effortlessly monitor all the relevant metrics like Customer Growth Rate, ARPU Growth Rate, Upgrades, Downgrades, MRR & ARR.
Data Security –


Mainmetrics ensures the integrity of data as all the data transmission and communication are encrypted.
Pricing –
Mainmetrics provides its customers a risk-free, 30 days money back guarantee on all plans.
Hobby –  It costs you $29/month for 100 paying customers.
Startup – You gotta pay $79/month for 1000 paying customers.
Professional – For this plan, the cost is $149/month for 2500 paying customers.
Business – If you want to opt for this plan, you need to pay $249/month for 5000 paying customers.
Click Here For More Information
---
Check below to gather informative details about subscription management tools –
---
7. Recurly –
Recurly is one such multi-functional software which also packs PayPal payment analytics in its complete package.
The payment tracking service is capable enough to show a clear view of how your business is performing along with relevant KPIs.
---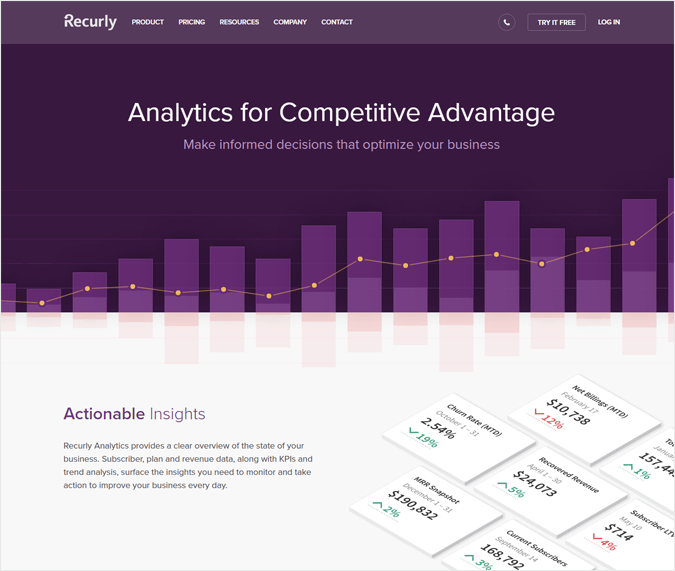 ---
Features –
Dynamic Dashboard –
Recurly provides an easy-to-access dashboard from which you can measure all the required metrics and overall health of your SaaS business.
Illustrative Revenue Insights –


The most important metric of any business i.e. revenue can be effectively tracked using this analytics tool.
Built-In Reports –


Recurly bestows numerous formats of reports, describing various metrics in a graphical format which is competent enough to give a detailed outlook of your business.
Pricing –
Recurly provides three different pricing plans and charges 1.25% of revenue + 10¢ per transaction on each of them-
Core – $99/month + additional features.
Professional – $299/month + extra additional features.
Enterprise – Custom plan is generated by contacting the sales team (all features included).
Click Here For More Information
---
8. Zoho Subscriptions –
From all the services that Zoho provides, Zoho Subscription has a respectful reputation when it comes to analyzing PayPal payment metrics.
And, to increase the efficiency of the analytics services, Zoho allows the automatic syncing of accounting data in Zoho Books software along with additional integration options.
---
---
Features –
More Than A Recurring Billing Tool –
Apart from being a great recurring billing and subscription management software, Zoho also provides on-point payment analytics service too.
Key Metrics & Trends On Dashboard –


Through the means of the extremely methodical dashboard, you can keep track of all the payment metrics (MRR, ARR, ARPU, etc.) and identify subscription trends.
Huge List Of Payment Gateways –


To complement different services, Zoho provides multiple options of payment gateways, PayPal being prominent among them.
Pricing –
Before landing on the pricing plans get a one-on-one FREE demo of the service.
Standard – $29/month for 500 customers and 3 users.
Professional – $69/month for unlimited customers and users.
Click Here For More Information
---
9. Zuora –
Zuora is highly underrated when it comes to analyzing all the payment and subscription metrics.
With the availability of PayPal as the payment gateway, your search for the perfect payment analytics solution might come to an end.
---

---
Features –
Intuitive Reporting –
From the collection of reports library, you can choose any to showcase your business insights. Also, you have the liberty to customize and share it with your colleagues.
Keep Track Of Financial Metrics –


In order to increase the overall growth of your company, you need a detailed analysis of your payment metrics (MRR, ARPU, etc.), which is what this software is known for.
Customer Behavioral Predictions –


Zuora is packed with a smart algorithm which tells you the chances of a customer leaving your services or getting a subscription renew.
Pricing –
After trying Zuora for FREE, you can contact its sales team for a custom pricing plan.
Click Here For More Information
---
10. Cheddar –
Out of all the big names in the field of PayPal payment analytics, Cheddar is considered as a simple but productive analytical service.
Apart from being a payment metric tool it also focuses on other services such as recurring billing and subscription metrics.
---

---
Features –
One-Click Metrics Tracking –
The handy dashboard showcases all the required metrics which would be beneficial in devising new business plans and models.
A Cloud-Based Service –


No matter where you are. You can keep track of your business growth via just a mobile phone as Cheddar is a cloud based service.
Different Payment Gateways –


Integration of PayPal and other multiple payment gateways is also a well-known feature of Cheddar. If payments are made through PayPal standard, you are exempted from additional 2.9% merchant processing fee from Cheddar.
Pricing –
Production – $99/month + 2.9% + 30¢ per transaction.
Click Here For More Information
---
11. ChartMogul –
The only MRR & Churn tracking software which dedicates its services to PayPal, Stripe, Braintree, etc subscribers.
ChartMogul is constructed in such a way that it provides deep analysis in spite of its newbie-friendly interface.
---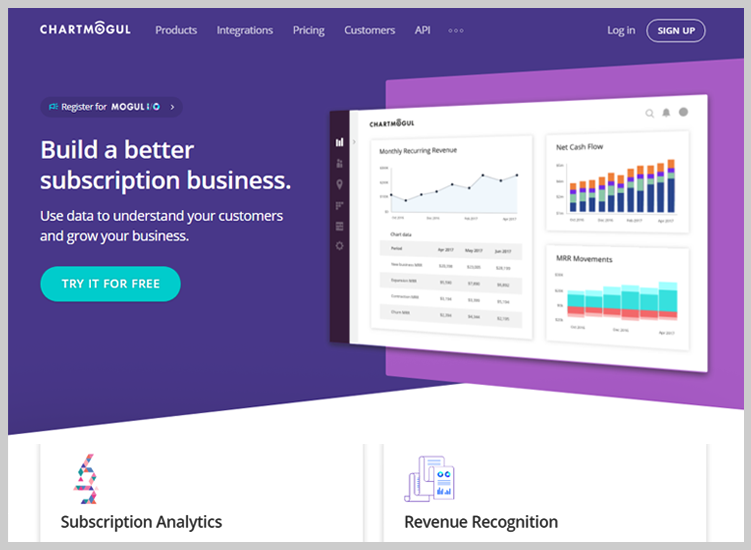 ---
Features –
Revenue Tracking –
The metric calculator shows all the revenue related metrics (MRR, ARR, ARPU, etc.) in a graphical format.
Know Your Loss –
ChartMogul also notifies its customers about the loss in the total number of customers and revenue generated.
Keep Track Of Your Subscribers –
By tracking the customer details and lifetime value, you can devise certain strategies to maximize your profits.
Pricing –
Launch Plan – This is a Free plan, you can apply all the actions in this software till $10K MRRlimitst is achieved.
Mogul Plan – This plan charges $125 per month for 1,000 paying customers.
Volume Plan –

In this plan, you can customize the plan cost according to your business volume, or for the more detail contact sales team.
Click Here For More Information
---
Conclusion –
The blog describes the 10+ best PayPal payment analytics software which will surely highlight your business metrics and help you strategize for better future.
The listed features and pricing plans should be enough for you to decide on an optimum payment tracking service for your business.
If not then go through the following blogs for other options –
Further, if you have any more queries and suggestion, feel free to contact us!
Thanks for reading!