Determine The Magnitude Of  Your Trade Through Payment Tracking Software
Financial assessment is very vital in any trade, no trader would ever want any errors or mistakes in managing the money of his or her business. For such people who are very particular about their financial stuff, they should go for payment metrics & analytics software.
It helps in tracking & gauging payments which require great efforts and precision. Also, you will be able to generate invoices of those payments at anytime you want to. So in this blog, we've discussed some of the best payment tracking software which will help you in your payment tracking work.
Have A Glance At Some Payment Tracking Software
*Note: In case of Pabbly Subscriptions, you can check the status of your payments from its subscription menu. From that menu, you can apply various filters such as pending, unpaid, dunning & many more to check the status of the subscriptions & indirectly, payment status too.
These software will simplify the task by collecting online payments and keeping a track of all the payments records that have taken place in your business. There are multiple features that are present in the respective software that we synchronize and optimize the work on the financial front.
So without waiting for a single minute, just read out this article & choose the best payment tracking tool according to your needs!
You may also like to know about our related topics-
Let's have a look at all the Best 10 Best Payment Tracking Softwares one by one: –
---
1. Pabbly Subscriptions
Pabbly Subscriptions is a payment analytic software which gives you access to most productive business metrics. With this software, you will be able to monitor refund data, sales data, growth rate and more details about your business.
This tool enables you to analyze payments from the follow Gateways:-
I will strongly recommend Pabbly Subscriptions for Payment Analytics as we are currently using this software and it has refined different aspects of our business.
Plus it is the cheapest solution available in the market. We were shocked when we knew that Pabbly Subscriptions cost $5 per month, as we were billed around $149 to $200 on monthly basis for services & features by other vendors.
---

---
Pricing:-
Starter: If you want to try out this software, you can opt for this plan at just $5 per month.
Rookie

: The Rookie plan allows the admin to track payments & use other features of 1,000 customers at just $29/m.
Pro

: For the Pro package, you have to pay $59 per month for unlimited customers & products creation.
Advance: The Advance plan is best for those people who want to have a custom domain multilingual checkout page & affiliate system (upcoming) for their work. All they have to pay is $99 monthly amount.
Features:-
Sales analytics feature will provide full information about new customers, total Revenue, MRR of business, active subscribers & customers, etc.
Pabbly Subscriptions also offers advanced API framework through which you can easily integrate this software into a variety of SaaS-based and other applications.
It allows you to accept payments from various payment gateways and it also supports 23 types of currencies.
With Pabbly Subscriptions, you can create multiple plans for products, design custom invoices, manage customer details and more. All under the same dashboard.
---
2. PayWhirl
PayWhirl provides a smooth way of handling recurring bill payments that will on its own schedule and charge recurring payments from your clients. Apart from that, the customer can tailor subscription as per their need through the specific recurring billing software.
---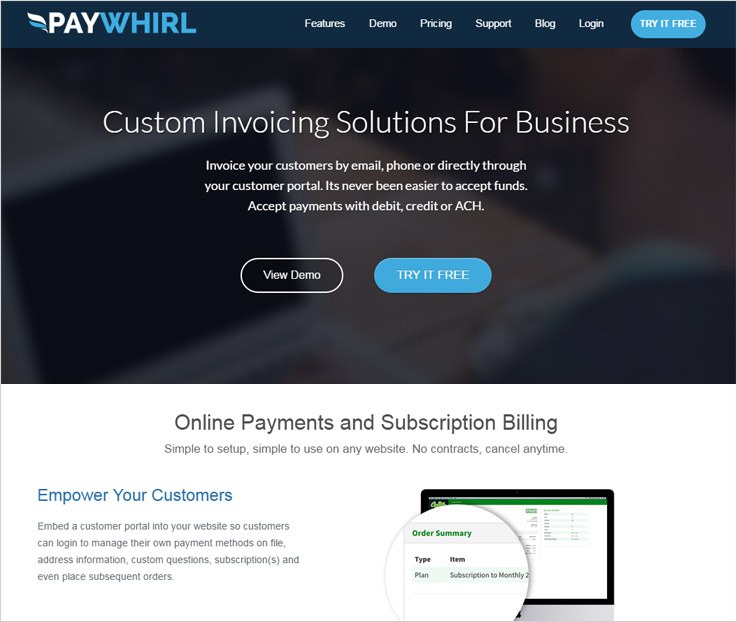 ---
Pricing:-
Pro

: This plan costs $49/month for MRR report, priority tickets & more features.
Plus

: The Pro package charges $149/month for featured gateways, data exportation & so on.
Ultimate: For the Ultimate plan, you have to pay $249/month growth forecasting, customer reports, phone support & so on.
Features:-
An amazing feature of the software is the easy accessibility that the user will get, the user can accept the payments easily either through the phone, a website or a tablet.
The system drafts customizable invoices and adds charges to any bill as per the need, invoices can be emailed to the customers and to their payment information file.
The customized emails are the feature that will give the total control over the emails that your customer will receive where you need not have another exclusive service for that, hence saving your time by managing it effectively.
---
3. Basware
Basware is an amazing software for handling your e-commerce and payment analytics, with the help of the high-level graphical dashboards. The transaction level details can be looked into by understanding the invoicing and purchasing processes.
---
---
Pricing:-
Need to contact the service provider to get the purchasing details.
Features:-
The user can accurately forecast cash flow and plan for the future, plus, you can track on-budget and on-contract across the organization.
The system will improve efficiency by monitoring invoice processing times and identify ways to reduce bugs and exceptions.
Get immediate insights for purchasing process metrics, suppliers, and payments through the dashboard of the software.
---
4. GetControl
GetControl is another magnificent tool which analyzes your transaction data and manages all your historical data and performance. You can track all your SaaS and commercial metrics effectively. What is the churn rate of your company and how the revenues are getting generated, you can determine all these things can be easily with the help of this software.
---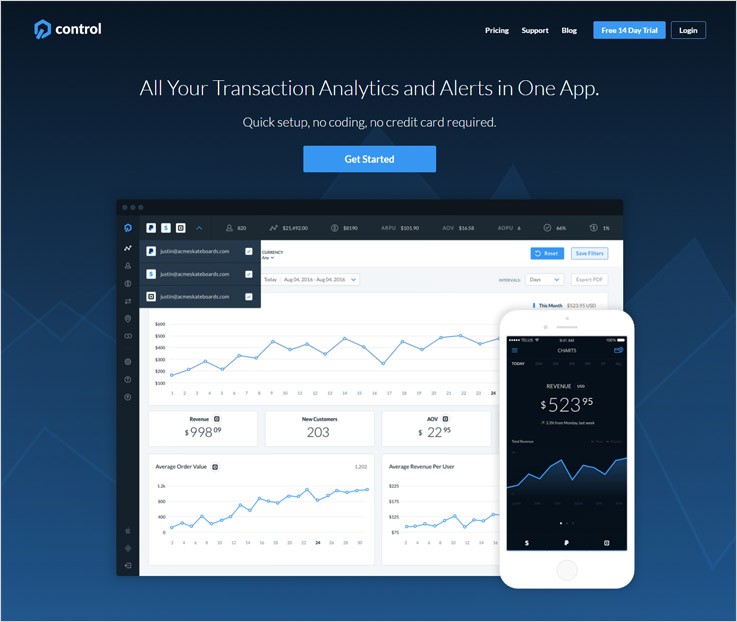 ---
Pricing:-
Starter

: This plan is free of cost for revenue up to $10K per month.
Growth

: The Growth plan charges $89 per month for MRR ranging in between $10K – $100K.
Scale

: For revenue up to $1M, you have to pay $159/m. You will also get to use some features such as data export, limitless devices connectivity & so on.
Enterprise: For revenue above $1M, you have to contact the sales panel of GetControl.
Features:-
Gauge data through multi-source analytics and upgrade yourself, track average order value other such factors.
You can gauge the recent or previous revenue generated, likewise, customers churn rate from the analytics software can be analyzed.
All your transaction analytics can be seen on one board and hence make your job more optimized and feasible.
---
5. WorldPay
WorldPay is a magnificent payment analytic software provider which gives you a merchant portal to access information online and secure way of protecting your data with options like PCI DSS tools, guidance encryption, and tokenization.
---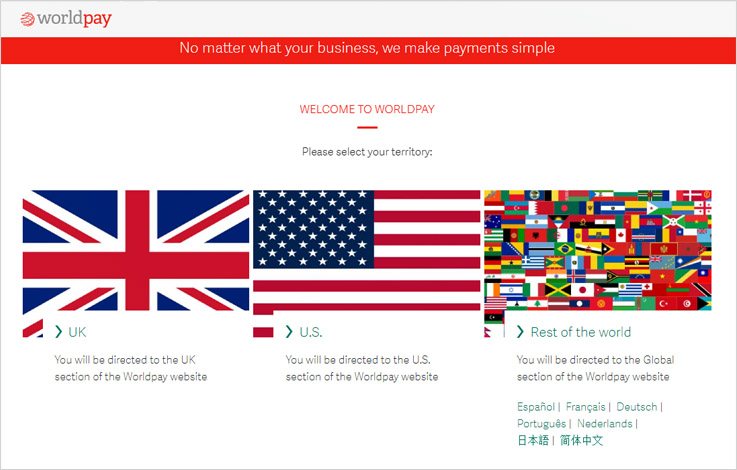 ---
Pricing:-
For the purchasing details, you need to contact the software provider.
Features:-
You will get tailor-made enterprise payment solutions which include online reporting, POS (Point Of Sale) system integration, and other customized customer needs.
Receive payments through multi-channel gateways i.e from e-commerce gateways to saas and video games.
Collect recurring payment plans weekly, bi-weekly, and monthly automatically.
---
6. Inetco
Inecto gives solutions for payment monitoring and multi-channel payment processing environments evolving regulatory compliance environment, you can improve customer service level by synchronizing and integrating payment models.
---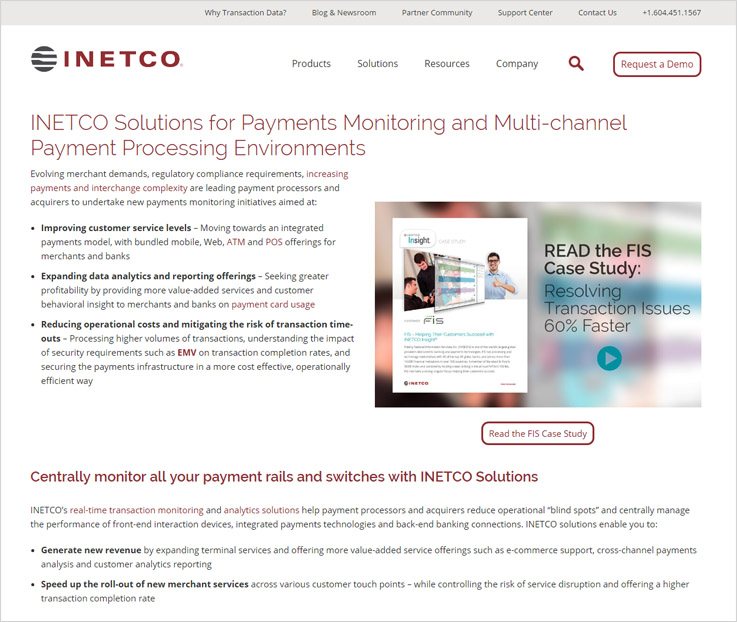 ---
Pricing:-
Get in touch with the sales team for your custom pricing plan.
Features:-
Generation of the new revenue will result in the expansion of the terminal services and offering value added services such as e-commerce support, cross-channel payments, and analytics reporting.
Have a real-time electronic payment flow, in addition, you can enhance frontline resolution rates and dig out the root causes of the performance issues.
You can process growing transaction volumes and other types of payments data in a jiffy providing faster and better insights for all payments channels.
---
Get more information about payment monitoring services check here –
---
7. Preferred Payments
The system has great features that accommodate all your finance related data, which gives a centralized access to your information using payment processing and reporting tools. All the insights will be in one place simplifying your payment solutions.
---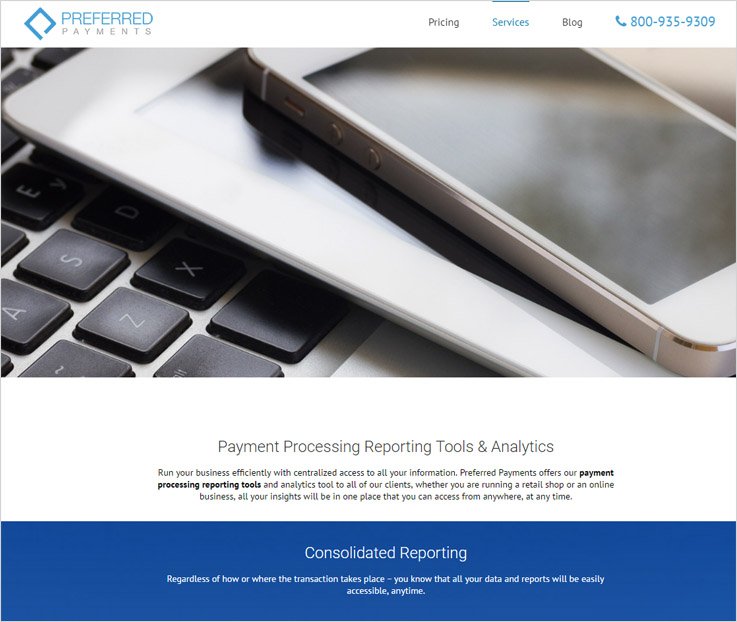 ---
Pricing:-
The pricing of the software can be known from the software dealer itself.
Features:-
Access your transaction summary in real time and view batches, settlements, and credits. You can also view reports on an annually monthly and weekly basis.
Search your data based on card type, batch and approval code, the software ensures chargeback and retrieval management as well.
Use reporting tool to keep track of batches and daily deposits. Apart from that,  View your rates, fees, and month end statements.
---
8. DataBox
Databox is an effective platform which provides the payment analytics software. This feature can be used to monitor your balance, sales, refunds and similar other factors. You can also know what are the top products and services that are purchased by your customers.
---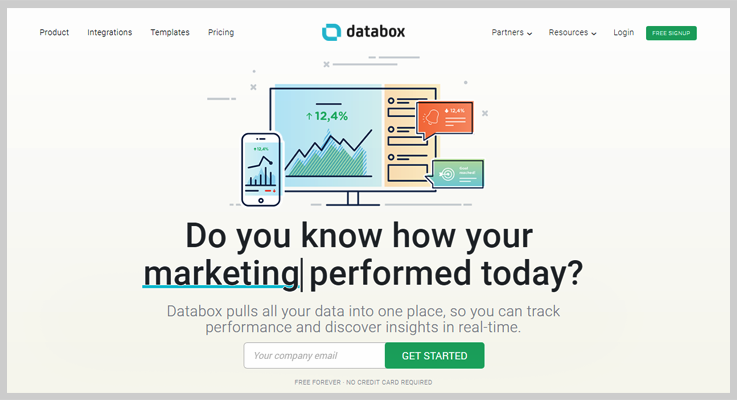 ---
Pricing:-
The pricing details of the software can be fetched from the sales team of the provider.
Features:-
You can see the actual account balance in your PayPal analytics in all the currencies.
The net or total sales of the last 30 days can be seen and tracked and you can track them as well from the previous records and data.
The software contains a table which shows you the KPIs such as net sales, fees, refunds, pending transactions and expenses as well.
---
9. PaySketch
Paysketch is a stupendous analytics tool that gives refine level analytics and reporting for your online sales and payments. You can track, analyze and perform your financial payments through the particular software.
---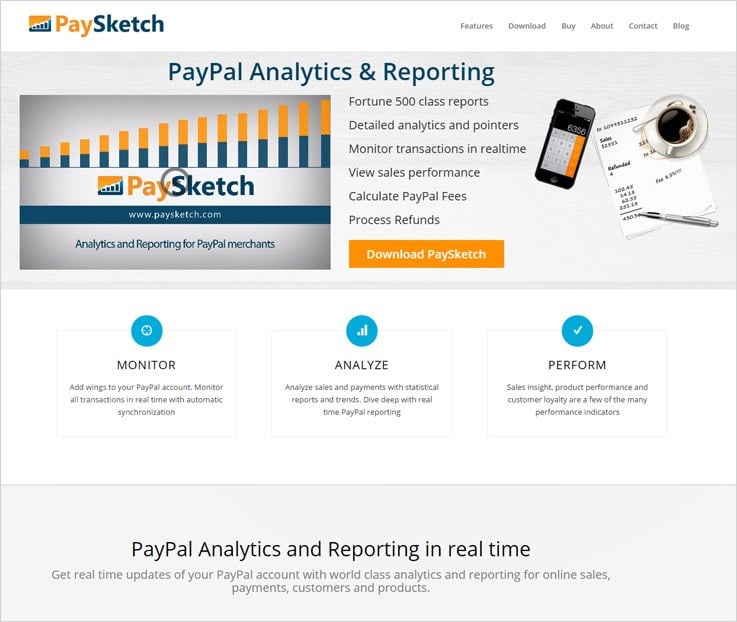 ---
Pricing:-
Standard

: Its Standard plan costs $7.99/m for 5000 transactions visibility & 1-month transaction history.
Business

: The Business plan charges $9.99 on monthly basis for 20,000 transactions visibility & dashboard actions.
Professional: For the Professional plan, you have to pay $11.99 on monthly basis for 50,000 transactions & data encryption facility.
Features:-
Track and analyze payment so that you are updated on the balance that you have to not run out of cash.
Monitor sales performance for all the sales done for the products and services done online.
To see the top line and bottom line products and their contribution to the sales revenue.
---
10. Braintree
Braintree provides magnificent payment solutions to accept and process the payments online. There are various features like reporting and tracking of the payments that will help you manage all the financial section effectively.
---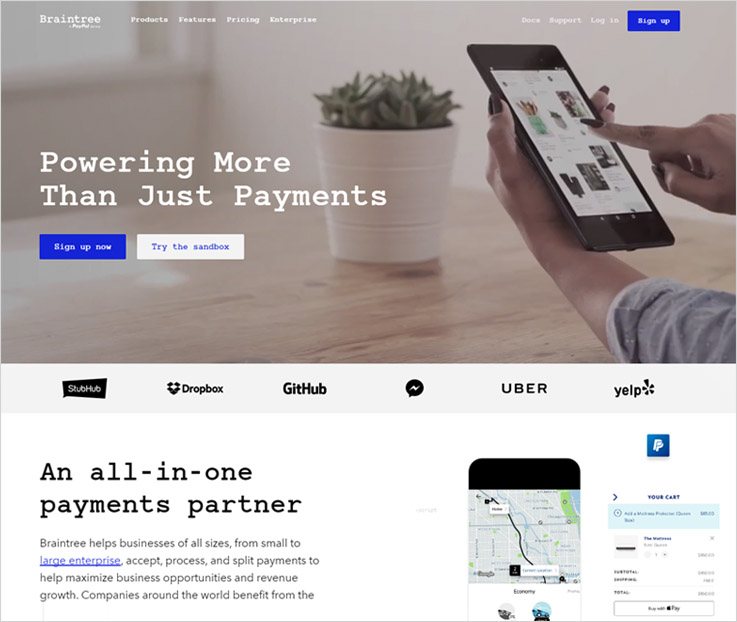 ---
Pricing:-
Standard: Its pricing depends on 2.9% + $.30 per transaction.
Enterprise: Get in touch with sellers.
Features:-
Display transactions which have been done as successful or unsuccessful.
Present transaction in each batch, segregated by payment method.
One can view and download the card details of the one which going to expire or has already expired.
---
Conclusion :-
So, above are some of the best payment tracking software which you can use for your business. We have gone through all the main features of the software.
These analytic tools will simplify your financial tasks and will make you work on the other aspects of the business as the software will take care of the financial part of the business.
Now you can choose the best suitable analytic software that befits your financial management requirement.
For some other related blogs you can go through:-