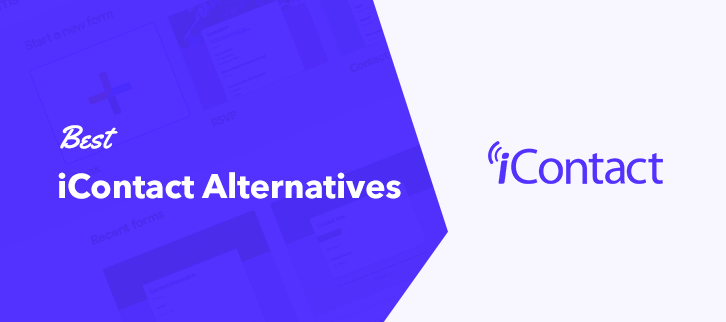 iContact has been around for some time and has gained popularity among digital marketers due to its useful features like Integrations and simplified User Interface. Furthermore, iContact offers quality Customer Service and it is available at affordable rates. But as your business grows, you need new features from your Email Service Provider. For this, you may look for the best iContact alternatives that offer better features at lower prices.
These software help you create better marketing strategies using advanced features like marketing automation and Google Analytics integration. They offer you more flexible features at affordable rates. Hence, you should consider replacing iContact with one of these.
Comparison Chart of the 5 Email List Management Services 2022
| | | | | |
| --- | --- | --- | --- | --- |
| Services | Basic Plan | Number of emails | Features | A/B Testing |
| Pabbly Email Marketing | $29/month | Unlimited | All | Yes |
| | $25/month | 40,000 | Restricted | No |
| Moosend | $10/month | Unlimited | All | Yes |
| | $5/month | 10,000 | Restricted | No |
| EngageBay | $14.99/month | 10,000 | Restricted | Yes |
You will be spoilt for choices while looking for reliable iContact alternatives, as there are many products in the market with attractive features. But you should know what are the vital features your marketing campaign needs, and your choice should be made based on that knowledge.
"What makes Pabbly Email Marketing so special is the fact that it provides access to all its features with every plan. Also, it doesn't restrict the users by setting a cap on the number of emails they can send."
If you are looking for a cheaper iContact alternative, Pabbly Email Marketing is the one you should go for. Unlike iContact, it provides Google Analytics integration, which allows you to track your email performance. Unlike some products, it has no hidden costs and has a 99% delivery rate for its emails. Furthermore, the in-built SMTP service and advanced marketing automation feature ensure that your marketing campaign goes smoothly.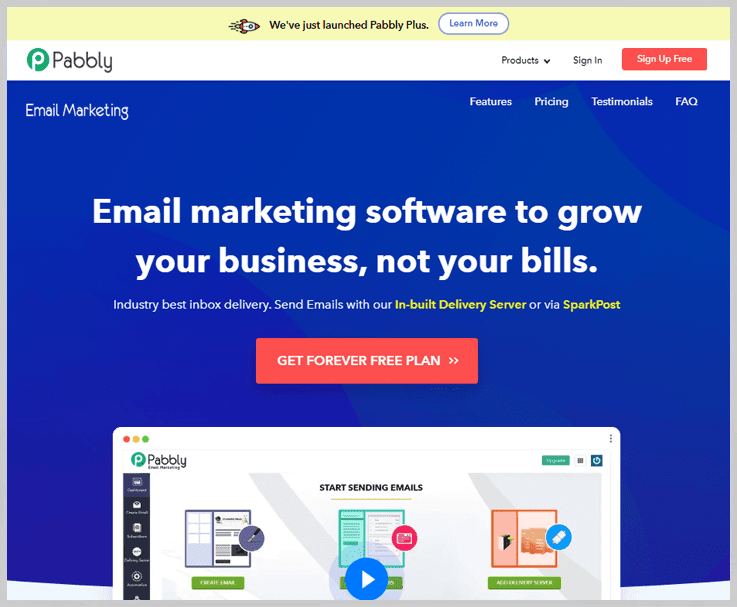 Features
SMTP Routing – Allows you to connect other SMTPs like MailGun, Amazon SES, and SendGrid with Pabbly Email Marketing.
Email Tracking – This is an extremely useful feature that provides you with real-time reports and statistics regarding delivery rate, open rate, number of clicks, etc.
List Management – The list management tool of Pabbly makes it easier to classify contacts based on parameters like age, demographics, gender, etc. This information can be used to build a personalized marketing campaign.
Lead Capturing – Assisted by automation, you can capture leads faster, and get back to customers, enhancing engagement.
MX Cleaner – Rid your list of unwanted emails and keep your inbox clean and easier to manage.
List Splitting – This feature allows you to split a list into 60 small lists which makes it easier to manage your subscribers.
Pricing
Forever Free – For absolutely no cost, you can send 12000 emails each month to 1100 subscribers.
Rookie – You can send an unlimited number of emails to 5000 subscribers just for $29.
Pro – By paying $49 per month, you can send unlimited emails to 15,000 subscribers.
Advance – For $99 per month, you can send unlimited emails to 50,000 subscribers.
Enterprise – This custom plan with custom features requires you to get in touch with the sales team to avail of its services.
This email marketing service is certainly one of the best iContact alternatives out there. iContact imposes restrictions on the number of segments you can divide your audience into, but there are no such restrictions in Sendinblue. Furthermore, this software lets you import your contacts from Gmail, something that iConnect doesn't allow. With Sendinblue, you can design attractive email templates, personalize the email content and send targeted emails to contacts based on segments. All of these help you build a better marketing campaign.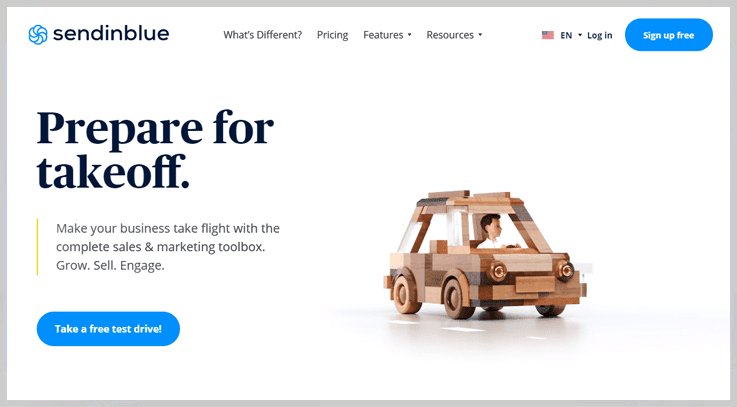 Features
SMS Marketing – This feature allows you to get in touch with customers at any time, for sending urgent messages.
CRM Tool- With this tool, it is easy to upload all your contacts and store all their information in one place. Thus, you can easily track their activities, such as clicks, opens, unsubscribes, etc., and create a better campaign based on the information.
Triggered Mailing – Pre-program your emails to be sent out during a particular time, based on a certain event.
Drag and Drop Tool – Email templates are easy to build using the drag and drop tool, which requires no coding knowledge.
Intelligent Mailing – This feature lets you create different versions of your mail and send them out to a sample audience, and then select the best version, based on performance.
Pricing
Free – Send 1000 emails per day without spending a penny.
Lite -By spending just $25 per month, you can send out 40,000 emails.
Essential – Send 60,000 emails per month with this $39 plan.
Premium – This bulk email plan lets you send 1,20,000 emails every month by spending just $66.
Enterprise – Contact the service team for details regarding this custom plan with its custom features.
Moosend certainly features in the list of reliable iContact alternatives, because unlike iContact, it features dynamic content that leads to better audience engagement. Besides, with Moosend you can present your audience with attractive web forms that make collecting leads easier and more efficient. Moosend also lets you send mobile-optimized emails, a handy feature that is not present in iContact.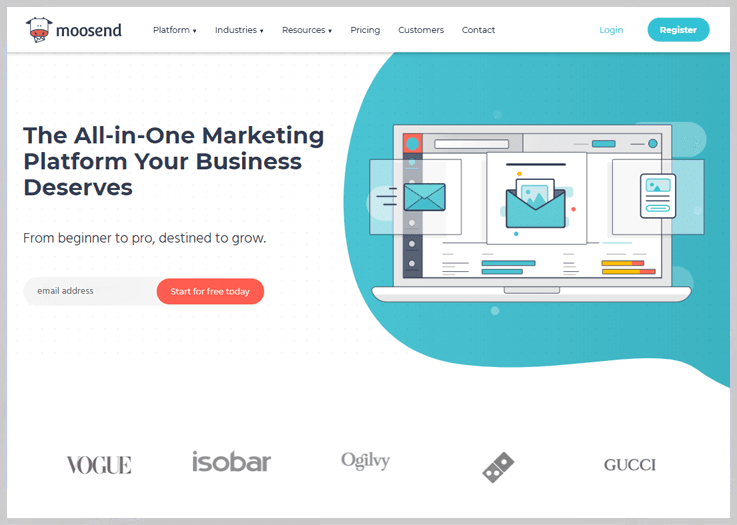 Features
Automation Tool – This feature lets you automate a portion of the sales funnel by letting you add filters, select events for triggering emails, and configure certain actions to be performed at a certain time.
Segmentation – Based on information like gender, age, and demographics; Moosend allows you to classify your subscribers and create a dynamic list for targeted mailing.
Fast Data Analytics – You can get real-time statistics regarding your email performance based on click rates, open rates, unsubscribes, etc.
Subscription Forms – These convenient subscription forms are to-the-point and compact, allowing you to collect leads faster.
Advanced Personalization – Personalized emails with custom fields keep your audience engaged and eager to do business with you.
Pricing
Free – This plan lets you send unlimited emails for free.
Pro – By paying just $10 per month, you can send mails to a maximum of 2000 subscribers.
Enterprise – This custom plan features a dedicated account manager. The pricing needs to be discussed with the sales team.
While searching for affordable iContact alternatives, you are sure to come across Constant Contact which offers advanced automation features at affordable rates. It has unrestricted segmentation features, unlike iContact, and provides a simple interface that you can use without any prior coding knowledge. With this software, you can automate a large part of your sales funnel, saving a lot of time and creating an efficient marketing campaign.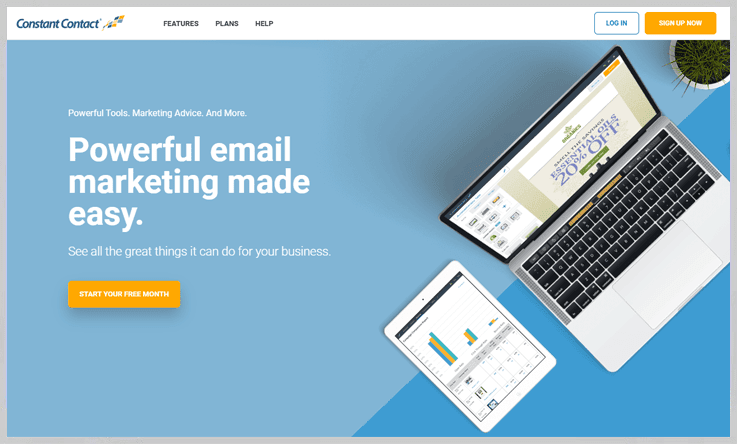 Features
Contact Management – Upload all your contacts and manage them all in one place after segmenting them based on certain parameters like age, gender, location, etc.
Email Tracking – Build a customized campaign based on audience behaviour, for better engagement.
Email Tracking- Track your email-related metrics like clicks, shares, opens, etc in real-time and plan better strategies.
Dynamic Forms – Grow your customer list effortlessly using customizable signup forms
Events – Better manage events with the even integration tool.
Pricing
Lite – Send 10,000 emails per month for only $5.
Email – Get access to all the features and send unlimited emails by paying $20 per month.
Email Plus – This plan costs $45 per month, letting you send unlimited emails with some advanced features.
Unlike iContact, EngageBay offers features such as 2-way email integration, 360-degree contact view, Web pop-ups, and email templates.With its advanced automation and CRM Tools, this software certainly features in the list of best iContact alternatives. With this software, you can better nurture your leads, measure your performance, and personalize your marketing campaign based on the performance.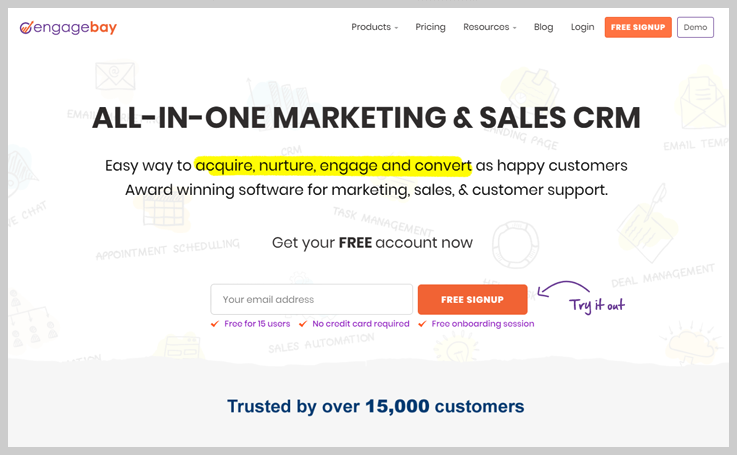 Features
Drag and Drop Builder – Creating email templates is easy with the drag and drop builder. You can experiment with multiple designs and styles while adding social media and images to your email.
Marketing Automation – Automate workflows for lead generation, leading to higher revenues.
CRM Tool – This helps you manage all your contacts, track the sales funnel and deals to enhance your revenue and establish good relationships with your customer.
WebForms – Highly customizable web forms let you capture leads on your website. You can create your design or choose from one of the defaults.
Contact Segmentation – Segment your contacts based on location, gender, and other parameters, which lets you create personalized emails for them.
Pricing
Free – This plan lets you send 1000 emails to 1000 contacts per month for free.
Basic – By spending just $14.99 per month, you can send 10,000 emails to 15,000 contacts.
Growth – For $49.99 per month, you can send 25,000 emails to 50,000 contacts.
Pro – This plan lets you send 50,000 emails to an unlimited number of contacts and costs $79.99 per month.
Conclusion
After going through the above list, you now know about the different alternatives to iContact that are available in the market. These products offer better features at better prices, and by using them, you can create a more effective marketing campaign that captures leads effortlessly and converts them to enhance your sales. You should, however, consider what features are essential to your campaign, before making a choice.
You May Also Like To Read: