YouTube, the word is well known to everyone who watches videos online.
It is the most popular video website in the world. If you ever think of uploading videos online then YouTube will be your first destination.
There are various advantages of creating your own video website instead of uploading them to YouTube.
If you have a video-oriented business or have too many videos then I recommend you to set up your own video website.
In this tutorial, I will guide you to easily create your own fully functional YouTube-like video website using WordPress.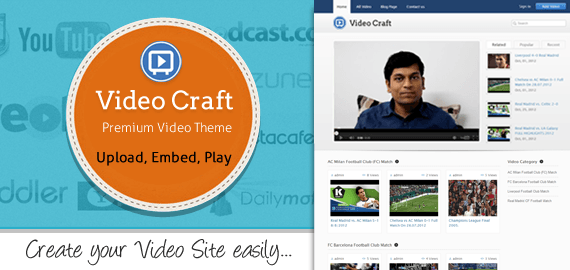 For this, you need VideoCraft theme.
VideoCraft is a premium WordPress theme that has been developed to make simple for users to set up their video site easily. Check live demo of this theme here.
To download and learn more about VideoCraft Theme click here.
Install this theme on your WordPress dashboard and activate it to see it in action.
After activating a theme, your WordPress website will turn into a functional video website. All you have to do is upload the content and videos; you can also link videos from other top video streaming site such as YouTube, Dailymotion, Vimeo etc.
As you activate VideoCraft theme, it will ask you to upload sample data so that you can check if it's functioning properly or not? Click on "Yes Insert Sample Data" and your website will be populated with dummy data.

After you check the above option, it will ask you to delete all dummy data by clicking on "Yes Delete Please!"

VideoCraft theme not only allows you (admin) to upload videos but it also allows registered users to upload videos.
It's a user-oriented site so after setting up your video website with VideoCraft theme you will constantly get videos from users of your website.
Here is an option in theme panel of VideoCraft theme that whether you directly want to publish videos from users as soon as they upload or in pending mode.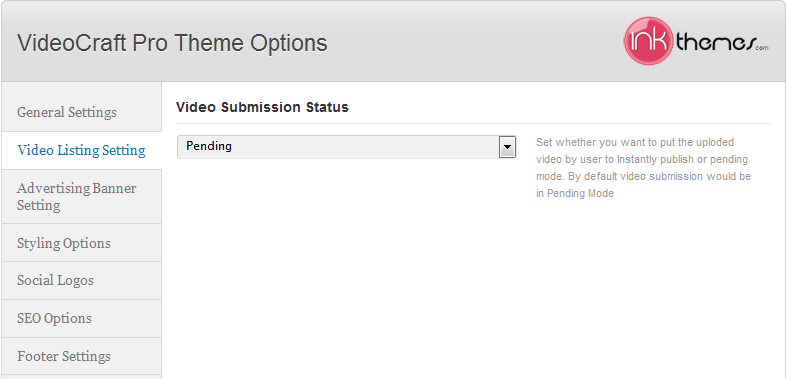 A theme also offers you space for advertising banner to make some bucks for you. If you are able to get high traffic then you can earn huge money from advertising.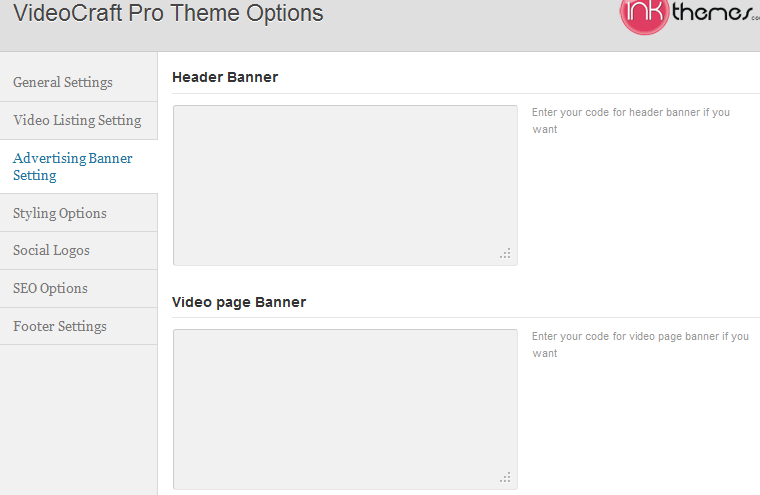 VideoCraft theme adds an option of "Video" in the left panel of your WordPress Dashboard. You can create new video categories, add new videos, new video tags. You can easily create and add new categories and tags directly from your dashboard.
You can directly upload new videos or embed videos from other top video websites by clicking on "Add New" option under "Video".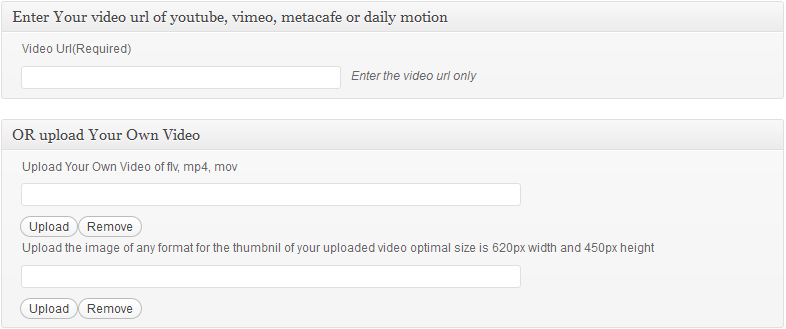 There are more settings to browse through; VideoCraft theme offers you minimal requirements to start your own video streaming site. It's easy and requires no technical knowledge to run your own video website.
Conclusion:
If you really want to do something in a better way than this theme is for you.It creates a video website for you in simplest and better way. Give a chance to this theme and I am sure you would thank me for informing you about this wonderful theme.
You might also be interested in: