It's been an exciting year for InkThemes. Many landmarks achieved, so many users joined and various exciting products were launched.
The journey has been even more exciting because of your support and hope it will going to be continue in the same manner.
I just want to share some of the best moments of InkThemes with you.
From the first day I started InkThemes, I never imagined I will take it up to this level. Starting from 1 product with 1 sale InkThemes now has  40 awesome products that are used by 19K+ users around the world.
Since the year 2022 begins, InkThemes has completed two and a half years.
The year 2022 has been a fabulous and memorable one for Inkthemes. And, I am irresistible to share those glad memories with you.
Let's  take a look to the flashback
Got a New Office- InkThemes
In one of my blog, I told about my initial working days from home when I only have three members in my team. We together worked for hours and hours and created some useful products for the users.
Then a fortune time came! I could able to setup up a new office after two years.
So, a few months back, I opened a new office at the most beautiful place in my city. This is how our new office InkThemes looks.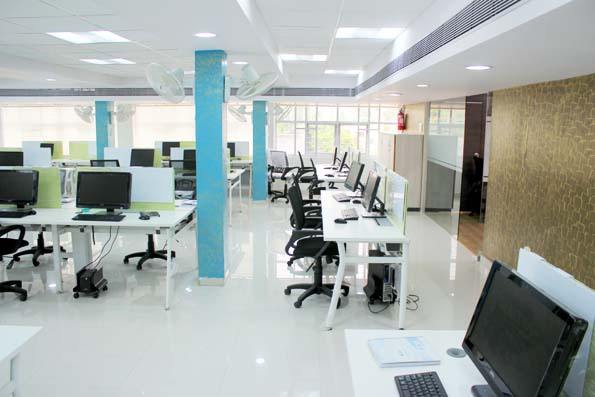 Here, I and my employees work together to give the best to our customers.
Enhanced the Working team from 11-25
Starting with three young minds, I began creating products but slowly the team reached to 11.
And now, as our product became likeable and recognized among users, we realize we need to maintain the consistency to provide quality product.
This means we have to enhance our product development technique. And to accomplish this task we need more members to do the required work.
So, I decided to expand my working team. Therefore, I enhanced my working team from 11 to 25. Have a look to our working team.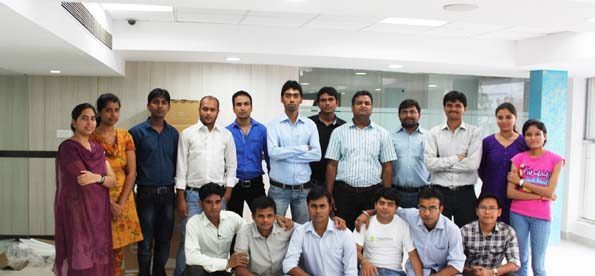 In new office, we all work together and work in a stellar ambience. We try our level to offer best quality products to our customers.
Released Some Awesome Products
As working minds increased by two times from before, we could able to make more quality products.
As a result, InkThemes has become a great web store for WordPress themes. We have 40 WordPress themes at present and we have made some awesome WordPress plugins that well compatible with InkThemes.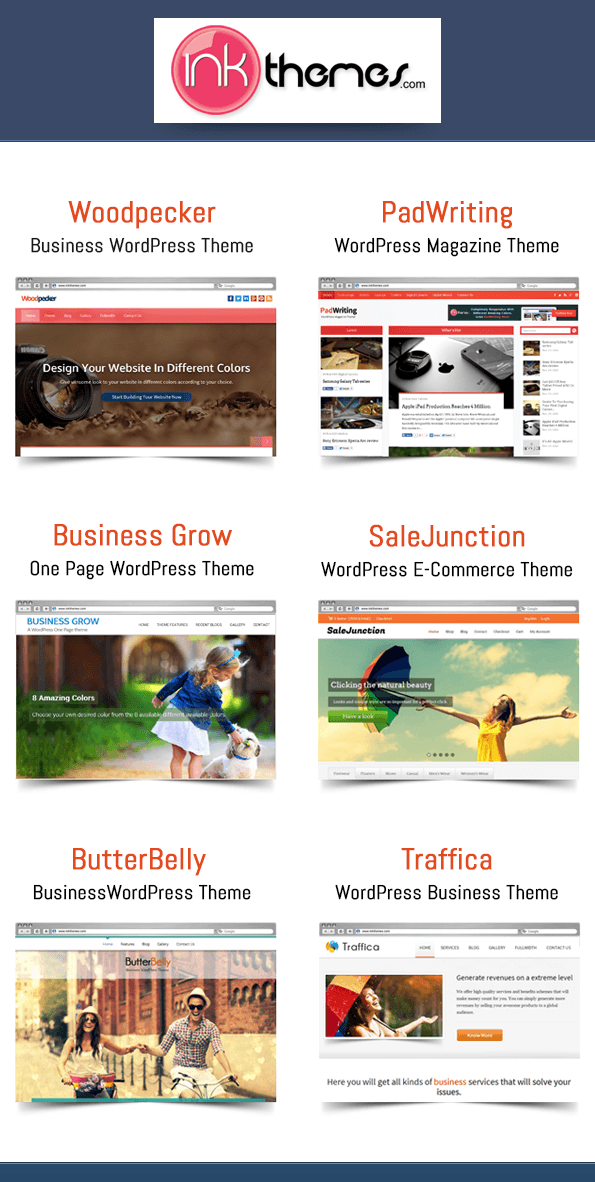 Usually we use to create different business based themes, with which users can be able to make their websites and make passive earnings.
But, apart from it we have made some nice themes which people are using to make creative websites.
For e.g. one of our clients has made a website where he shared his travel experience to different countries and his wife shared her yoga tutorial through their site.
So, it feels great when I see that people likes our products and services. Our hard work paid us back very fruitfully.
And more people want to join us because they find our product useful and it feels great when you receive such a great response for your products.
Boost in Alexa Rank of InkThemes
With blogging we share valuable information to users. Whether, the information is related to WordPress, internet marketing or SEO,  we tried our best to provide resourceful information. As a result, more users visit InkThemes for a great content that leads to tremendous increase in Alexa ranking which is under 4000 now.
Also with the kind of traffic InkThemes generated for its products has also played a vital role for improvement in rank.
It feels really good to know when you see people are appreciating your resources and services.
InkThemes- Making a place in people's heart
Our clients began to make good things with themes and plugins. They found products unique and simple to use.
As a result, our user base kept on increasing. Today, we have 19 thousand++ customers all around the world.
With the help of users feedback and support we have been very consistent in making more elegant and different themes for users.
Consistent Support To Customers
Besides providing fabulous products to customers, we provide a helpful product related services. Our technical support members resolve every issue of clients with the best of their efforts.
Additionally, we give required customization to our clients whenever they need while using the products.
So, we not only intend to sell our products but also initiates to help our clients in any manner regarding our products till the time they use it.
We offer the best support service to users so that they can create a good website for their users as well and serve the best.
Real Customers Websites
I feel very happy when I see that people are using InkThemes to make their sites either to earn money or to explore their creativity.
It complements all your hard work when you see your products converted into real customer websites by the users.
You can see some of the real customer's website and get an idea how people are using InkThemes. Have a look.

Above shown images are just few sites but in reality there are more websites built on different themes.
InfoWay on WordPress.com
Apart form WordPress.org where we provide Lite versions of themes for free users, we have released our first product on WordPress.com as well. InfoWay theme with all blogging features was released on WordPress.com. 🙂
You can have a look to InfoWay theme on WordPress.com.
FormGet- A New Application
Parallel to releasing new themes, I thought to make a product that fulfills the major requirement of every online business i.e., to create forms and manage leads efficiently.
So, I crafted a new application- FormGet, with my developers.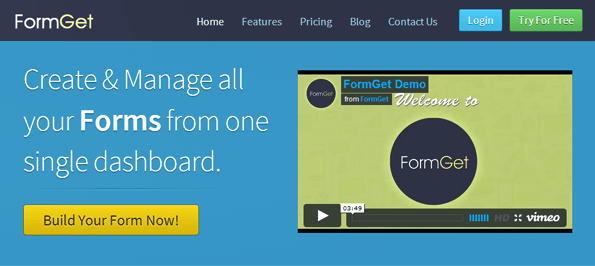 FormGet will help you to build any kind of forms, beautifully for your website. Even if you don't own a website you can just create a form and start collecting data instantly.
Additionally, it has an integrated help desk which helps you to manage leads more quickly and efficiently.
The application is doing awesome and people are using it on their websites. Have a look to its demo.
Conclusion
With the achievements achieved in 2022 and the kind of love and support we received from your side we hope to make it double with more efforts in 2022. To provide you the best quality themes and support service offering you the best in every possible manner.
If you have any certain issues, need any help just knock once, we will make it simple for you.
Do let me know your comments and thoughts below. I will be glad to know how InkThemes has served you.
Look into past memories-