What could be more better than this? You just shifted to your New Office 17 days back and about to celebrate another exciting moment. A few days back we shifted to InkThemes New Office and now InkThemes will be completing its two years of successful journey. Just another big milestone. 🙂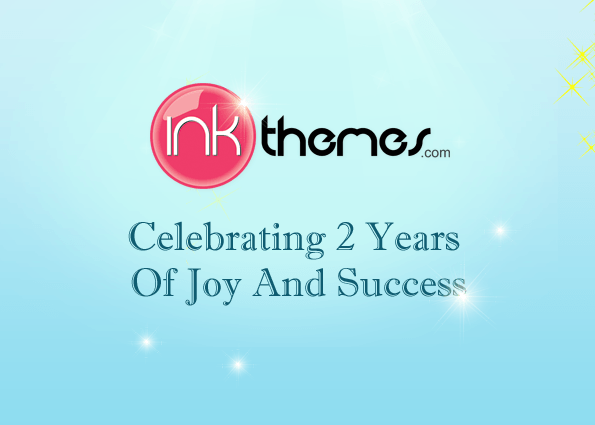 Although we launched InkThemes in the month of June, but since we had Colorway theme as our first sale on 13th July, so that day we celebrate as InkThemes birthday.
If I flashback the journey of these two amazing years, we were in a different environment as compared to the present one. Let's have a look How InkThemes has grown so far?
Motive Behind InkThemes
In my earlier days I have gone through several business websites. I devoted more time in analyzing the things i.e. what actually makes your customer's happy?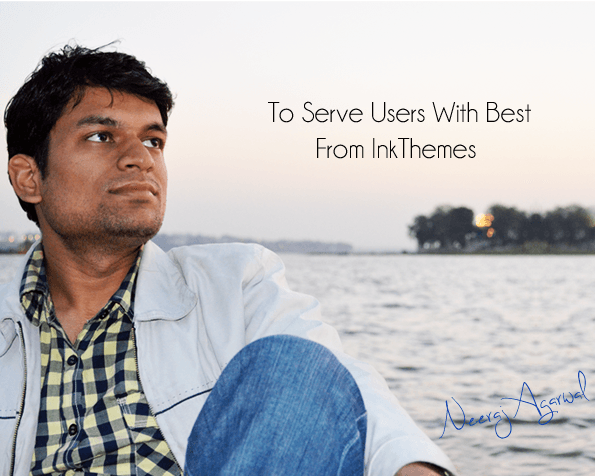 What I analyzed that most of the business websites only focus in making products. They hardly pay any attention towards their customers to check whether they are happy or not with the products and services they provide?
What they actually shown in the previews of their products while marketing, the same never got by their customers. I realized this was the actual reason why users find products not simple and not easy to use?
Since I was about to start my own online business so giving priorities to all these little but crucial things was very important. And accordingly I planned my strategies for designing the products.
I decided to design the previews of the products in the same way as it will look for the first time after purchase. So that the customers feel familiar with the product and have an advance idea of what king of website he can actually make?
The motive was very simple, i.e. to make simple and easy to use products that will hide nothing to users. In fact, they will feel comfortable and make their business websites with no difficulty.
First Sale That Boost Up The Confidence
It is well said if something is not happening in your favor then no need to lose hope, simply accept it in the way- it is just not the right time, still more to come. Take the positive outcome from your hard time like I did. I concluded in this way.
Either may be I am missing something in making the products or may be it is just not my right time.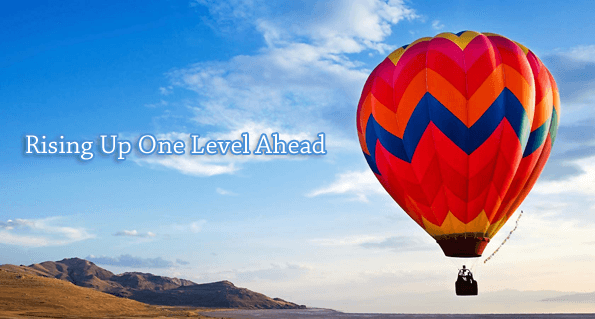 But I continue move ahead with the same confidence level and I was equally supported by my small unit. I always  have this gut feeling that one day the hard work will pay for sure. And after a few months, we had our first sale.
That sale boosts up the confidence level. Moreover, the feedback regarding the theme from the customers gives us the encouragement that whatever we are doing is simply amazing and is very simple. Till then the Colorway theme always considered the user's favorite. They just simply loved it.
After that we never looked back. We moved ahead and start making more simple and easy to use products according to the general need of the users.
Besides being making some business themes we have too made some application themes as well which are perfectly coded and simple to use. Application themes like GeoCraft, VideoCraft, ClassiCraft have done wonders for so many users.
From 3 People To A Unit Of 22 Employees
As usual when you are going to start your own business, you won't be able to make a solid team to work with you unless you gather some good resources. The same happened with me. Although, I have a great idea, knowing that it will prove a worthy one in coming days but due to lacking of resources I managed to find a few people with myself, a designer and a coder and we started working from home.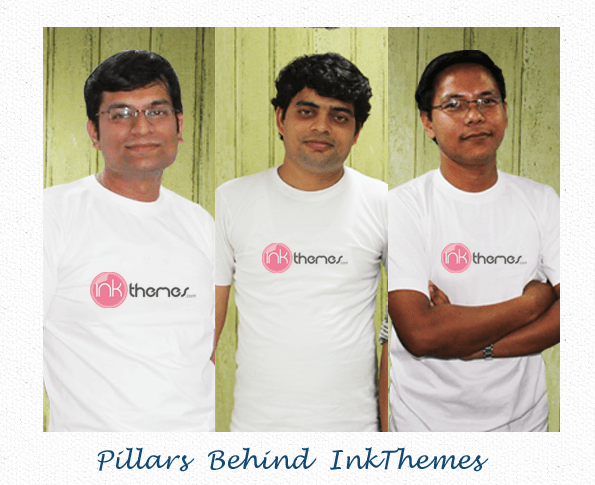 We did all the hard work, devoted the entire day to stand InkThemes which now has an awesome team of 22 members.
Working from home was awesome in itself. You hardly find any time to waste. You can discuss anything anytime with your group. But today the scene is completely different. From a sweet home to office, three people to 22 employees, fewer customers to 16000+ figure (almost in 100+ countries), little space to a great workstation, everything has changed amazingly. 🙂
Providing Complete Solution To Our Customers
One of the key factors I personally believe behind the success of InkThemes is that providing complete solutions to the customers. It doesn't matter how many products you are going to make in a month or a year, better to put focus on one common thing and let the customer realize the simplicity in your products. You won't receive a good feedback unless you have some awesome customers.
When I was about to launch InkThemes, I already did my homework, what makes a customer happy and satisfied. I didn't plan how many products I am going to make in a month, I simply decided one thing i.e. whatever I am going to make that should count for the customers. After all, at the end they should be the one who is going to utilize it and appreciate it.
I always think from the customer's point of view and our support team always provided complete solution to them. If there is a bug it has to be resolved and the customer feels happy at the end.
Remember, making too many products will not grow your success rate, in fact it is only the customers those who will be satisfied with your products and services and possibly recommend you to others. It simply builds up the chain and you will make progress in future.
Birthday Bonus For Users
I have something for you on this particular day. Although the membership cost for our themes is $147 but for the next 3 days (72 hours) you can get a 20 % discount and become a member in just $117.
This is the Coupon Code INKBDAYSPECIAL which you can use at the time of purchase. We all hope you will enjoy this birthday offer.
Note: This is to notify all the readers that the coupon has been expired now. It is not valid anymore.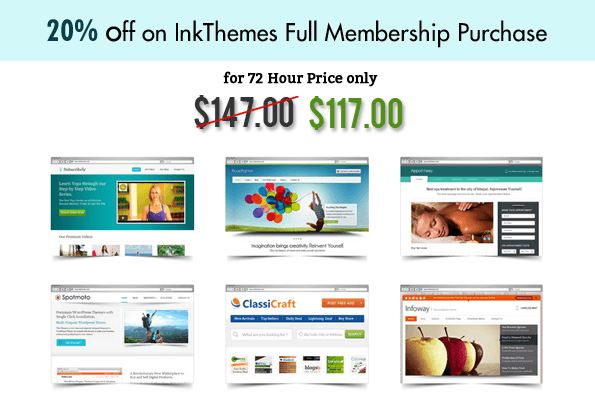 At last I would like to finish up this post by inviting you the readers to be a part of InkThemes success. Let's celebrate this precious moment together.
I hope we will make more effort in the upcoming years to make things more flexible for you. And in return you will definitely show the great support and feedback as you have always been. Thanks again for reading this one and for being such an awesome customer.
Tip– It's not easy to stand your own business. But if you focus to make something worth that can serve the users with the best, believe me you will stand your own one. There may be ups and downs in between, but keeping the confidence is the key to your success.
Do let me know your comments and feedback. I will wait for your response.