Looking to create a directory website but have the least idea about how to get started?
Let's bring your directory website to reality.
Using WordPress!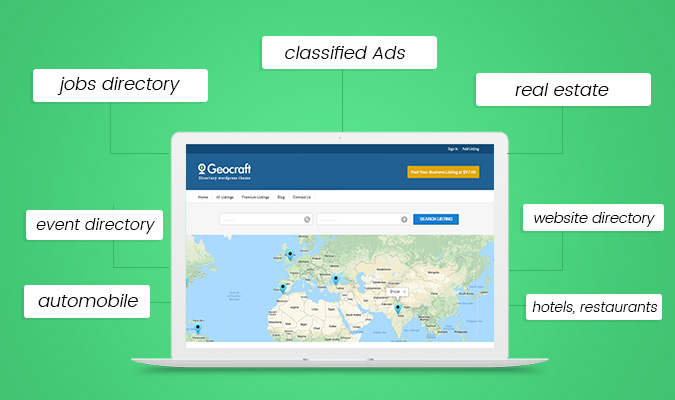 Of course, you have several options, but if you ask – Why use WordPress?
It is the most popular free platform for creating websites, has tons of cheap and free resources available, and all you ever need, the vast WordPress developer community already has it built.
For creating just about any type of directory website, WordPress is a convenient option.
Alright then.
So the best part about this guide is that you don't have to be a web developer. You don't have to code, or undergo hefty technical processes.
Just be in the moment, follow the steps…
Basic Requirements for Creating a Directory Website
It always starts from the beginning – an idea. What you are going to cover in your directory website must be clear.
Is it going to be a directory of businesses, a classified ads directory, a jobs directory, real estate directory, event directory, or a website directory?
If you already have it, the big bird is down!
Now all you need in short is a domain name, server space, and have WordPress installed.
Don't worry, this thorough guide on how to create a WordPress Website will help you easily get through this. There you just need to follow the first four steps that are: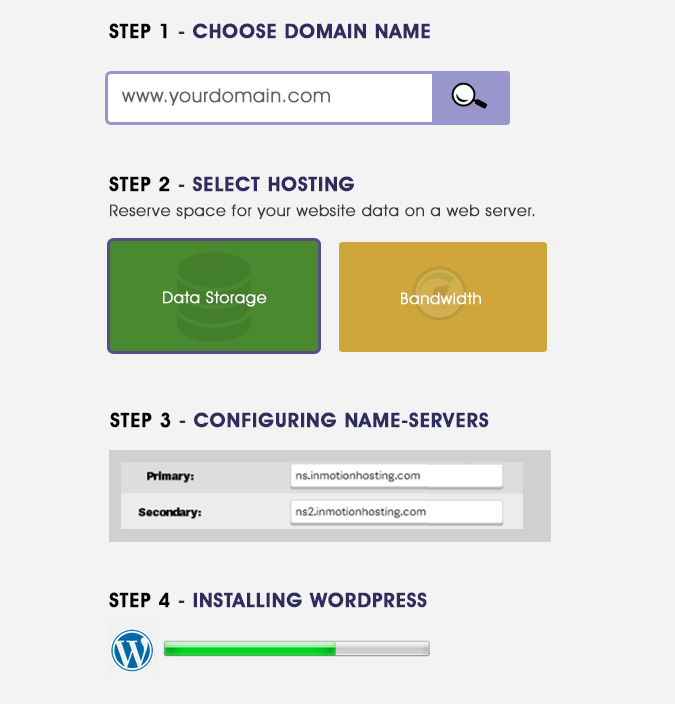 Choose a Directory Theme or a Plugin
Once you have followed the guide, you will finally have WordPress installed on your domain.
Now you have the foundation on which you can build whatever you want.
But we do not divert, and stay at setting up your directory website.
Next step is to install a directory builder application in WordPress – a directory theme or a plugin (both are different, and you only need one of those).
I have come up with my own suggestion of directory WordPress themes and plugins. But before making a final choice, do carefully read my take on – "Why Prefer Directory Themes Over Plugins" below in this same post. It will help you make a better choice.
---
Recommended Directory WordPress Themes
1. GeoCraft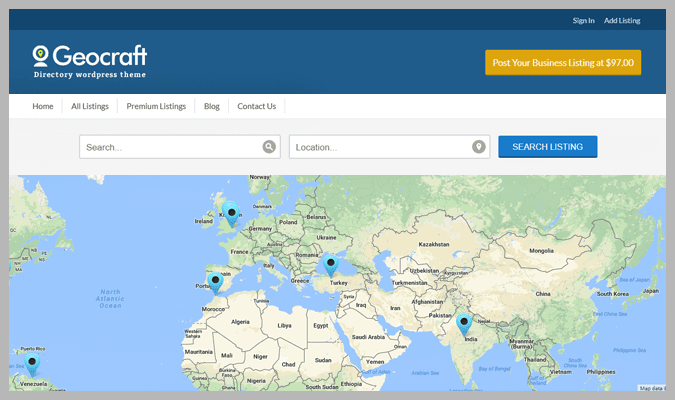 When you start a directory website, your ultimate goal is earning. GeoCraft theme focuses on that only. When a customer has arrived, every door should be open. So GeoCraft provides you with numerous possible ways to monetize your website.
Features in GeoCraft Directory theme
---
Listing Submissions: GeoCraft theme allows advertisers to add themselves to your directory. It has an inbuilt front-end ad submission module that allows advertisers to register an account on your website and submit their ads. And this is done very simply. The website administrator can also add listings from the admin panel.
---
Free Ads & Chargeable Ads: It totally depends on you whether you want to show ads on your website for free or you want to charge the advertisers. GeoCraft also allows you to offer multiple pricing plans. Don't you think providing options to your customers will help them stay for long?
---
Featured Listings: Another way you can cash in on is the featured listings. In a directory website, ads get lost in the numbers. So you can tell your advertisers that they can buy space in this prominent place on your website for some extra charges.
---
Email Marketing: Email marketing is an enormous possibility for any website. So this directory theme has a lead generation system. This means it takes the email of any user that registers on your website, and stores it in a database. So you have an ever-growing number of email contacts to do business.
---
Advertising: Another avenue to make money from your directory website is by harvesting income through banner advertising, text advertising, video advertising, etc.
---
Growth potential is unscalable with GeoCraft. This is surely not the end.
Why Should You Choose GeoCraft?
GeoCraft is that it is one of the earliest birds. There was nothing like it when it came off. So people loved it. Still, it kept on improving based on suggestions from users and ideas that evolved with need. With time it becomes more and more efficient. So it has its story of evolution.
What makes GeoCraft unbeatable is the flexibility, simplicity, and ease. It brings complexities to the level of user-friendly in a way that a website admin can only be happy. It is built with a straightforward concept of maximum revenue generation. When things are simple, you can focus on making money.
Some of the most common ideas for directories using GeoCraft are: hotels, restaurants, local business listings, automobile dealership, real estate, tourist places, events, job boards, hospitals, books, and personalities.
If you are inspired by the most popular directory website in the United States – Yelp.com, I must tell you that with GeoCraft you can easily create a website like yelp. Below you can see the screenshot comparison of the yelp and a demo site created with this theme.
Follow this guide on how to create directory website with GeoCraft theme.
Create any type of directory website in few minutes with GeoCraft WordPress theme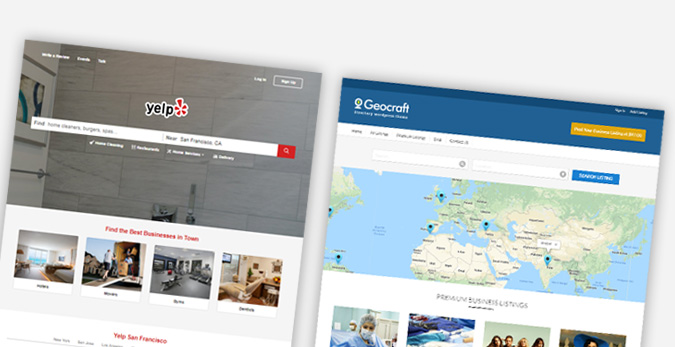 ---
Create Directory Website With GeoCraft
---
2. ClassiCraft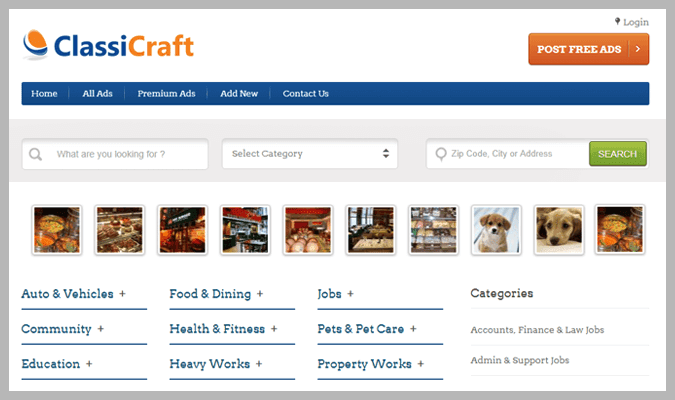 It is like a sister theme to GeoCraft – like Elly and Lily. But it has its own strong identity. It's kind of classy.
ClassiCraft by definition is a classified ads listing directory WordPress theme. It has a build-up similar to GeoCraft, but it has gone through a few changes in its design.
The most common type of classified directories that are built using ClassiCraft are: website directories, real estate, jobs, cars, games, fashion, real estate, education, business, and property.
If you are looking to create a classified ad listing directory website, then ClassiCraft is a better fit. Creating classified websites similar to Quickr, Criaglist, OLX, Craigslist, is possible with ClassiCraft.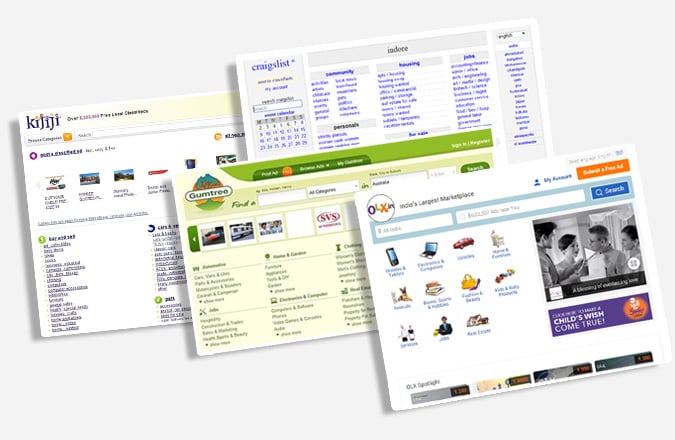 Create Directory Website With ClassiCraft
You can also checkout  this list of directory WordPress themes.
---
Recommended Directory WordPress Plugins

1. Connections Business Directory Plugin: One of the WordPress plugins available in the market today that is compatible with a wide range WordPress themes.
---

2. GeoDirectory Plugin:WordPress directory Plugin that makes use of Geographic location to set up an online directory website.
---

3. Simple Directory Plugin: It offers an easy way to create directories such as local directory, address books, Yellow Page-style business listings and more.
---

4. Gravity Forms Directory Plugin: A user-friendly plugin that allows you to add contact forms to your existing website and helps create a web based business directory.
---
A directory WordPress plugin may also come in handy for setting up your directory website.
My recommendation is to use a WordPress theme instead. It is for a number of reasons that I have mentioned below.
Why Prefer Directory Themes Over Plugins
1. A WordPress theme comes with a complete specialized setup for a directory website. It has a definite set of features required for a directory website. Whereas a plugin introduces the functionality of directory into your existing theme, if it is not already a directory theme.
2. Conflicts are not a big deal for a plugin. Plugin has its own CSS and JS that will try to override the codes of your theme. If a plugin is not fully compatible with your existing theme it may conflict with its CSS and JS. So it would not be any good if your website appears in a broken design.
3. If your plugin and your theme is from a different developer, they might not be compatible and cause conflicts. In such case, if developers on both sides come to play the blame game, or can't sort out the issue, you have nowhere to go. A plugin might also conflict with the other plugins on your website.
4. Directory plugins lack in features. If you compare the features in the best directory plugins and directory themes, themes win.
5. Coming to the pricing, you can grab the best directory theme in under $100 for its full set of features, whereas a plugin may appear to be free or cheap at first, but you might not get all the features for that little price. Features come as add-ons. So you brought the plugin once and now you have to buy features individually. That's a bit unfair.
---
Considering the disadvantages with plugins, I favor use of a directory WordPress theme instead. It will come for a one time payment, you get all the features in a package, issues are less likely, and very likely to be solved by the developer.
Anyways, here is a list of some more WordPress directory plugins. You can make your choice.
---
How to Install WordPress theme and Plugins (Video)
So you have the downloaded copy of the WordPress theme or plugin of your choice?
Now just install it in WordPress.
That's it! Your directory site is live in minutes!
Really?
Yeah. And you thought it will take several weeks.
---
How To Start Earning from Your Directory Website
I hope that the above information worked out well. But getting your website launched is only a part of the equation.
To get the ball rolling means you start making money. So you need advertisers.
And you can attract advertisers when you have some good number of visitors on your website.
So building up a visitor base is the only big deal. Don't worry, I've got you covered.
How to Get Your Database Ready
Content on a directory websites is user generated, so you do not have to worry about it. Soon you'll have visitors enough to post tons of new ads on your website regularly.
But as you have just started out, first you need to post ads on your website yourself. Nobody is interested in a blank website. So first have your database ready.
Some ideas to find the data:
Dig into the other directory websites and copy the ads to their directory.

Contact advertisers to submit their ads.

Explore the various platforms to find willing advertisers – Contact the advertisers appearing in ads anywhere: in search results, on Facebook, YouTube, newspapers, ads on other websites.
It will be nice to offer free listing space until your website reaches a threshold when you can start manipulating the willing advertisers.
How to Get Visitors On Your Directory Website
Although this another topic had to be for some other day. You must deploy those tactics that keep the number of visitors on your directory site growing. Yes, you can't be an expert in every field. But you must know the basics.
Some important ones are:
Marketing & Advertising: You need a lot of promotion. Tell as many people about your website you can. Tell your friends they can post ads on your website. Build a community around your niche and make good use of social networking platforms.
Paid advertising is always an option that you can consider depending upon your budget.
Email marketing is also helpful. Once you have a list of email contacts, get a cheap email marketing service and get people very familiar with your website. Exactly how you build a brand.
SEO: Just like for any other website, SEO is crucial for directory websites. Whatever you do with your website is related to SEO. The SEO score of your website will impact your rankings in search results in Google, etc.
Since most of the content in a directory websites is user generated, you don't have to worry about SEO that much.
Well that's an advantage. Still, it'll be great if you learn some SEO basics and keep your website's SEO health score in check.
There are several things that you need to keep a check. Such as:
Your website should be free from technical errors.
It should be responsive. (you need a responsive theme such as GeoCraft)
Your website should be fast loading.
Just a few basics will keep your website SEO in check.
---
How Much You Earn From Your Directory Website?
I said growth potential is unscalable for a directory website. But it is also a matter of time. So what's a realistic estimate?
Let's do some math.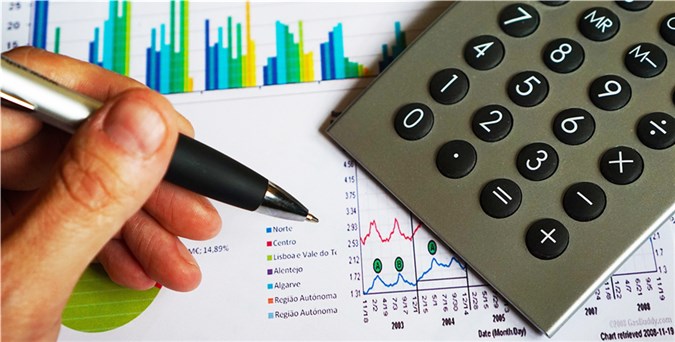 let's say if you add only 1 new paid advertiser to your website in a day to pay you a recurring $20 every month…
In a month you have around 30 paid advertisers, and roughly about 350 in an year.
So after 12 months, 350 advertisers each paying a recurring $20 per month is a whooping $7000 monthly revenue.
And this doesn't include your revenue from other sources that we had discussed above. It would be interesting to talk about this in the comments section!
---
Conclusion:
It seems difficult only until it is finally done. You have all the motivation in the world to make your directory website a success. But you can't win a war without the right tools and the right strategy. That's what I wanted to give you in this post. Have this strategy, have these tools, and give it a go.
Surely we still have things to discuss. If you have questions regarding this post, let me know through your comment. I'll definitely try to answer.