Blogging is on boom nowadays. Everyone wants to be a better blogger. But what is the key factor in your blog growth? 
The answer is very simple. It's Comments!. But do you think getting comments on the blog is easy?
To be honest it is not. You need to have an eye on 90:10 Principal (the principal clearly states that most of the comments will come from the 10% of the audience. The rest are just going to read it).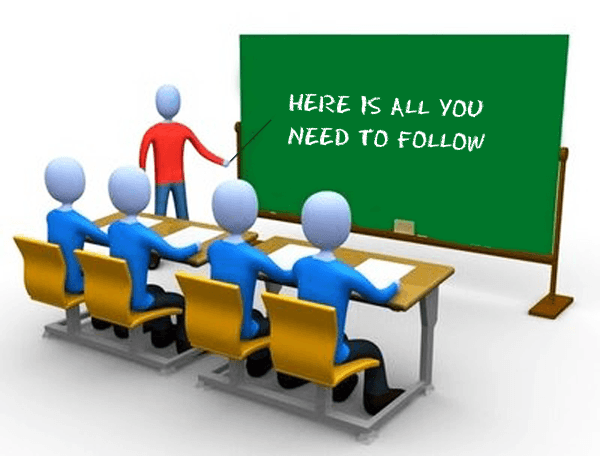 Before you switch on the tactics of increasing the comments, let's have a look at the level of competition in Blogging and where do you stand?
Have you ever imagined how many blogs published per day?
A recent case study by Digital Buzz on what happens on the internet on every 24 hours showed that around 2 million blog posts published per day on the internet. Yes, it's a bit surprising though but remember under that figure your blog also counts. Have a look to this image.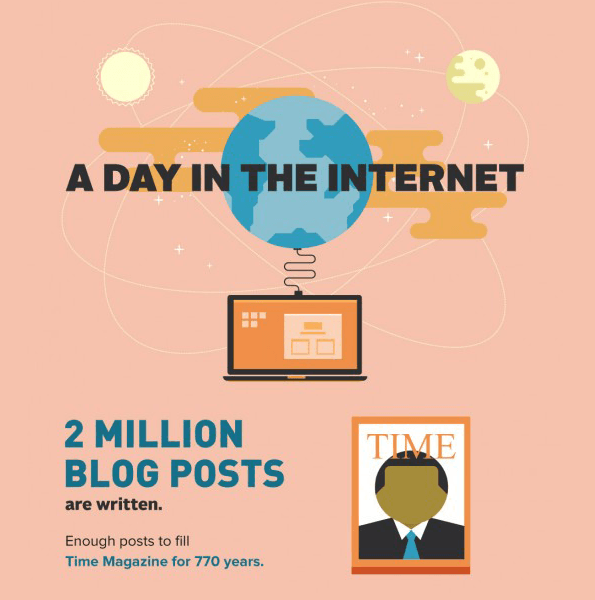 As a blogger, you always try to deliver something innovative to your readers. But every post goes in vain if you do not get a satisfactory response in return from the readers.
Don't get me wrong. I didn't mean that your blog is not good or your approach is not correct. No doubt, you made your content superior. It has everything that the readers are looking for. But why comment hits on your blog is not higher? Is there something you are missing?
Yes!
You need to follow some wondrous tactics in order to bounce up your comment hits. Comments are like fuel which will help you make money blogging and take your blog to the next level.
A recent case study by Rick Burnes showed that companies that do blogging have far better marketing results. It brings 55% more traffic to your website and affects its SEO.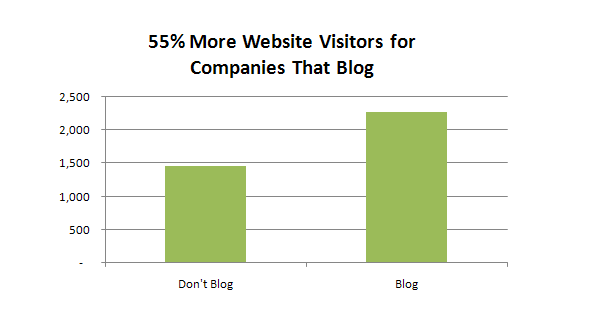 Now after knowing the facts, I am sure you will follow these tactics for increasing the comments on your blog post. Let's have a look.
You may also like to read-
---
1. Bring Passion Towards Writing
It is a hard task to engage your readers from beginning till the end. When I write my blog post I always try to implement the post in a conversational way. I simply imagine that a direct interaction is going on between me and the reader. Sounds friendly. Right? 🙂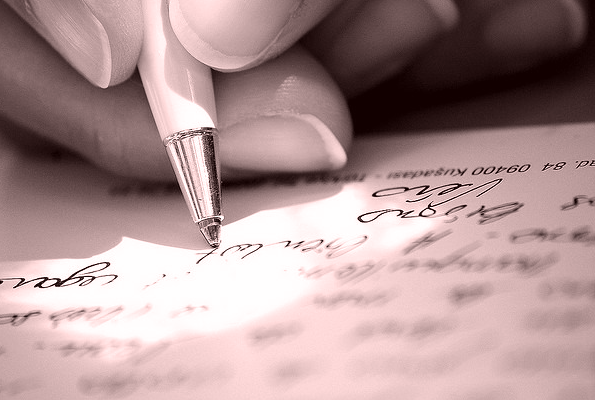 Don't make your readers asleep. Your first priority should be to deliver a content that is fully beneficial to your readers and more understandable. It should always sound in a conversational manner.
And this can be only achieved if you are passionate towards writing a blog. You can create a strong connection with your readers in that way.
2. Bridge The Communication Gap
Communication matters a lot. A good writer always gives a voice to its readers. You have to develop a strong communication with your readers so that they will be eager to comment you back.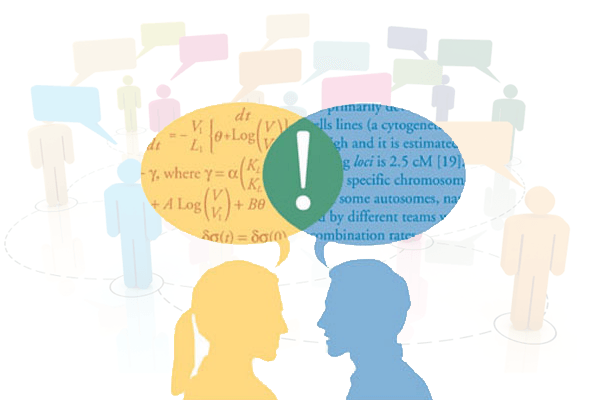 For e.g. The reader comes to your website, find a useful post and start reading.
After reading 3-4 lines, the reader becomes engaged.
Found a solution that proved worth to him.
Simply make a comment. 🙂
To gain your audience interest, proper conversation is very important.
Try to use "You" and "I" words during a conversation with your readers just like I do.
Tip- Avoid writing your post in a long paragraph instead make it skimmable.
A recent case study by Larry Ferlazzo showed that the average content length for a web page that ranks in the top 10 results for any keyword on Google has at least 2000 words. That simply clears how long your post should be. If it contains words in between 1500-2000, the chances of appearing it under the top ten results will increase. 🙂
As a result, whenever the search keywords related to your post will be Googled, the chances of your post appearing on the top will increase. As a result, the readers will prefer your post as compared to the others which ultimately increases the probability of getting comments on your post.
3. Focus On Subscribers Conversion Rate
Presence of your blog is global. Every single second a new reader visits blog but how you can hook the readers into your blogs?
It is very easy. Convert them into your subscribers.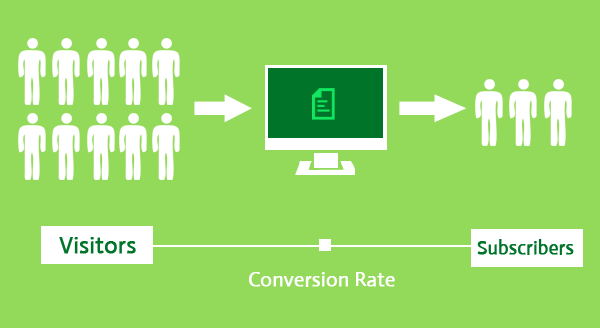 Many readers won't comment on your blog only because of the 3 possible reasons.
Reason #1 They might think it is the first time they visit on your blog post and find something useful. They may think of doing it later on when they visit again.
Reason #2 They are not familiar with your website.
Reason #3 They like your content but they didn't find a sign-up form so that they can subscribe to your latest posts.
Let your readers know you. But how?
You can convert into your visitors into subscribers by offering free e-books, reports, audio files, videos, worksheets, etc. so that they will feel like they always get great quality stuff on your website. And it simply reflects your nature.
Recently at InkThemes, we apply the giveaway formula by simply offering the readers to download a free e-book of how to increase traffic on your website which subscribed 350+ users in a week. (Wanna Download Now)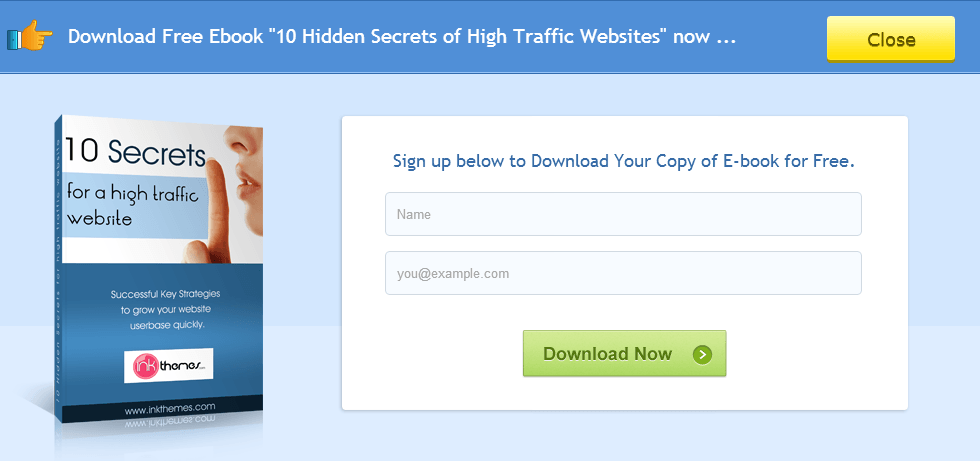 After following that approach, we successfully eliminated all those possible obstructions that were the reasons for not getting comments on the blog.
Now, whenever a new reader visits your site and finds useful stuff on your post then he will surely sign up for the latest posts without any delay.
Since users always get more and more quality stuff in your post, one will surely become familiar with your website. Thus, readers will appreciate your post by making comments.
4. Ask Easy Questions
Asking questions to your readers means you too want to know their opinion regarding the solutions they are looking for. It shows you are also concern about their problems. That simply develops the engagement of the reader in your blog post.
But in most of the blog, I noticed that author generally asked questions at the end of the post like, what you want to add up here? Did I miss anything?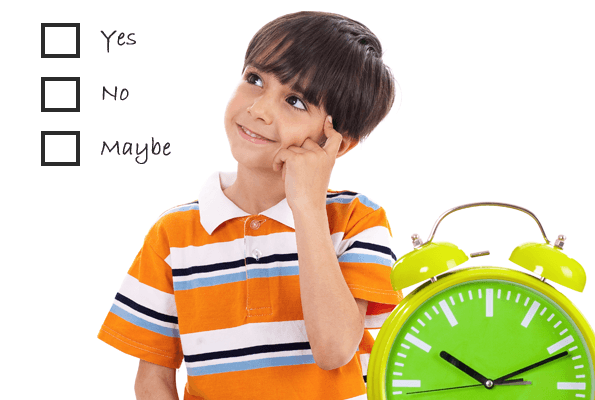 No doubt, it is a good approach. But sometimes it becomes difficult for readers to answer. Readers don't want to engage in a question that requires a heavy thought to answer which might be the possibility they leave your blog without a comment.
Try to ignore asking such hard questions. Make readers comfortable to answer your question without any delay.
Use questions like:
What you feel after reading this post?
Did it solve your problem?If not you can mention it in the comment box.
Which point do you find interesting? You can give your valuable feedback in the comment box.
These questions are simple to answer. It does not require any second thoughts.
5. Encourage Your Commentators
Give and take rule is strongly followed everywhere. Readers may think what they will get after commenting on your blog? which is very obvious.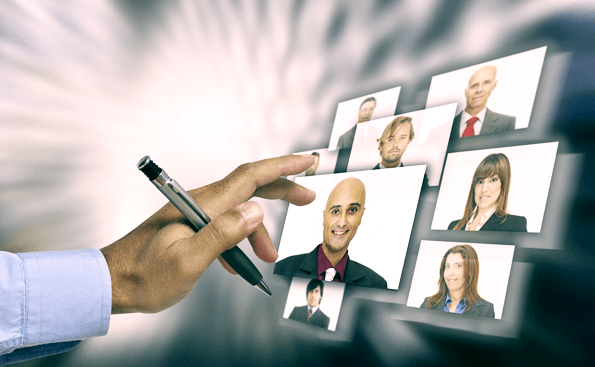 In order to boost comment rate on your blog, reward your commentators. It is very important. How you can do this? You can do in the following ways.
Reward Your Top Commentators
You can make a list of commentators on your blogs on the basis of their numbers of comments.
Pick the top commentators from the list those who have given a large comments and reward them by giving backlink to their blog from your blog post.
Thus, huge traffic generates on their posts through your blog which results they will be happier and you can get an excess comment on your post.
CommentLuv plugin is one of the most beneficial plugins for bloggers. It contains many amazing features which help to generate more traffic and comments on your blog post.
It rewards your readers by automatically placing a link to their last blog post at the end of their comment. You can easily download this useful plugin from WordPress and use in your post. I am sure you will get huge comments on the blog. 🙂
You can easily introduce reward schemes in order to attract a large audience. You can reward readers by including their ads in small banners into your blog posts.
Also, you can provide offers or discount on your product or services so that readers get to benefit from your products.
6. Acquire A Habit To Respond Regularly
As a blogger, it is very necessary for you to be more interactive with your readers. You should always make them feel your presence so that readers find interesting to talk with you through comments.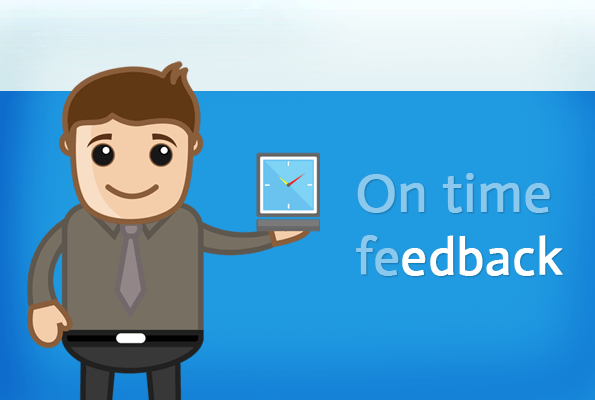 When readers do comment on your blog they will definitely wait for your response. When you avoid to respond them it means you are neglecting them. The more you do timely response, the more you increase the chance of getting feedback from them.
So, avoid this habit of not to reply, try to respond each and every comment on your blog so that readers feel that you are always listening to their opinions and giving value to them.
7. Emphasis Commenting On Other Blogs
Doing comment is just expressing your thoughts. It is very important for a blogger to do comment on other blogs. This good habit not only helps you to build up a community with other bloggers moreover, it makes them feel to comment on your blog as well.
It does not mean that you start commenting on every post without reading it. It's just a simple tactic which you can use on those blogs which you find helpful and effective.
Even you can give backlinks to those blogs into your next post.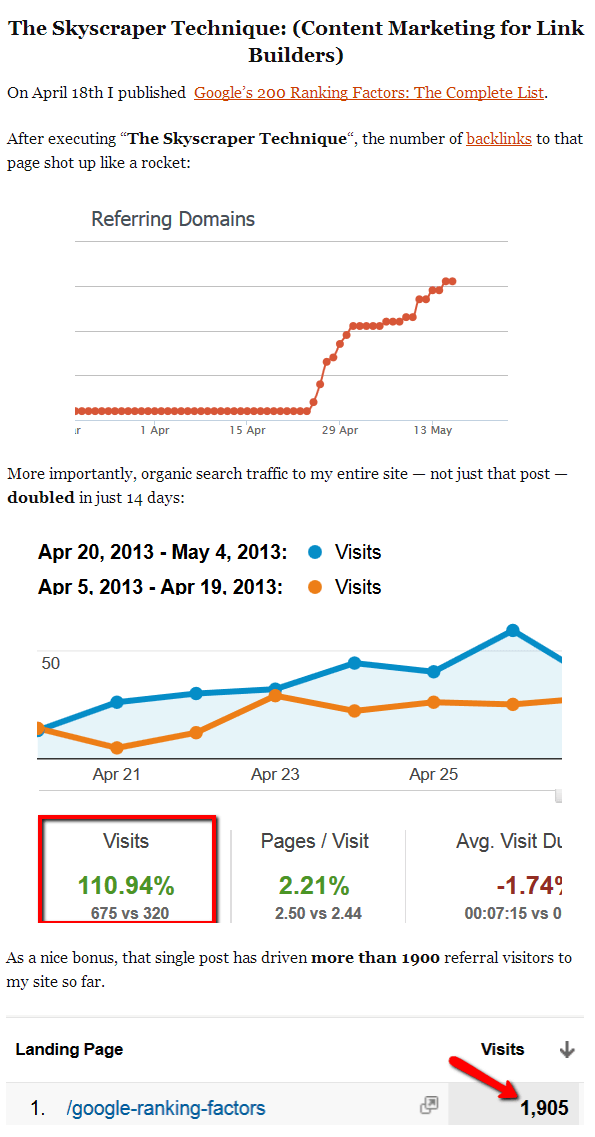 Conclusion
Every blog post is only successful if it gets comments from readers. No matter whether the response positive or negative.
If comments are positive, that means you are going in a right direction helping others and if it is negative it means there is a room for improvement and you need to be more specific.
I hope you have heard about this one– A stage of life that never ends is Learning Stage. In that spirit, keep learning new things and let others know about it.
Just follow the above tactics in order to raise the comments on your blog.
I will be glad to know what's your thought after reading this post and how much it is helpful to you?
You might also be interested in: