Everyone wants to run a business website and be financially independent. Making good money online has become a trend nowadays. But if you are a beginner, the first thing you will look for traffic. Traffic is something which transforms everything. By everything, I mean, your website rank, sales, page views, etc. If you are able to generate a good traffic on your website, ultimately you will overcome all these aspects and your business will be successful. But from where you will generate the traffic?
Let me answer in this way. You need leads for generating a good traffic. Simple as that. Once you have leads, you can do email marketing of your products and ultimately the traffic will come to your website. At the end sales will happen.
Other useful resource for Email Marketing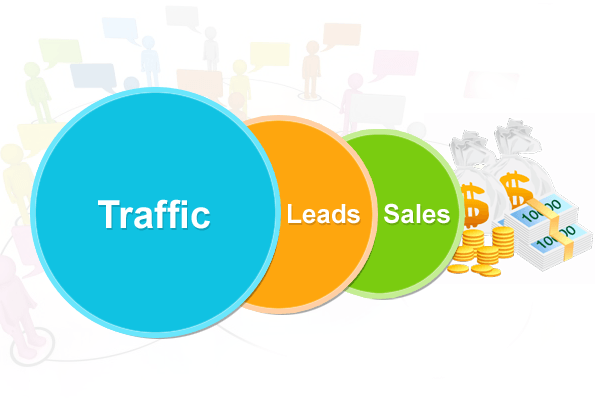 But do you think only leads will be enough for getting a good traffic? I think you should have a look to the basics as well.
Make Sure Your Website Stick To The Basics
To get a good traffic, it's important for you to have an eye on those aspects which play a vital role for a website. So, before generating the traffic make sure your website fulfills the following basics.
Make sure your website is loading faster.
Your landing page is well optimized.
Ignoring these little but important aspects, many of the business owners fail to get the traffic on their website. The problem with most of the the start-ups is that they put all their efforts in making a good website, try every possible aspect for marketing strategies but they failed completely at the end and get nothing.
Stats show that most of the visitors first noticed the loading speed of the website or how perfectly the pages are optimized? Then they look to other things. They don't want to waste their time. If your website is too slow to load, you will miss a chance of getting traffic. Keeping focus on all the above parameters will make things easier for you.
On average, if your website is taking less than 3 seconds to load, it is a positive sign for your business. You will get a good traffic. This is what I analyzed when I tested Backlinko with Pingdom tool. The site has good statistics and completely based on SEO.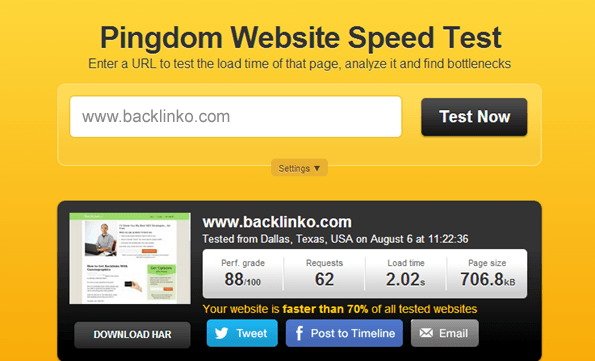 But if the loading time is in between 4-6 seconds, then it may be a problem. At initial stages most of the business websites don't focus on the reaction time and that is the only reason they don't get traffic. The image will show how loading time makes a difference to the traffic.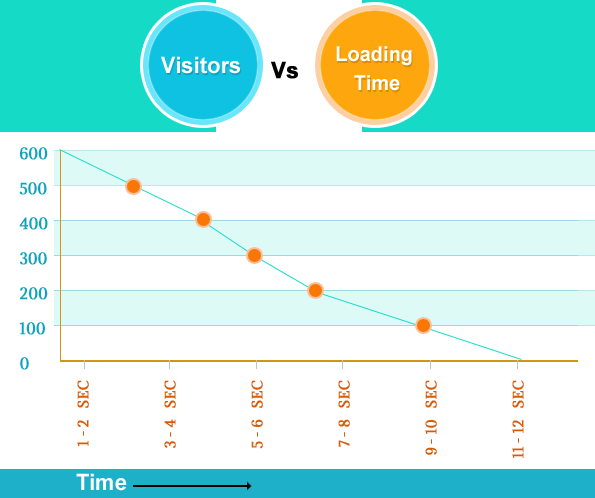 As you can see, greater the loading speed of website, less will be the traffic. The accurate loading time of the website can be 3-4 seconds. But more than that would be a concern.
Remember, all these minor issues play an important role for a website performance. If you won't able to gather traffic on your website, you won't have a good rank moreover, no leads and no sales.
So, what exactly leads means?
Leads simply means details (like name, contact number, email) of ordinary people that can be converted into your potential customers. Using their information you can simply notify them about your latest happenings.
If you don't have leads you won't have a successful business. Have you ever thought, how leads can make a difference to your business? Let's know about the various ways how you can get leads from your website and how they can be effective for your business?
Ways To Optimize Leads Generation From You Website
There are multiple ways to generate leads from your website. Have a look at the following.
#1 Include a contact number on your website home page
By having a contact number on the top of the home page, it becomes easier for the users to ask questions directly to the website owner. It brings trust to the customers and they get impressed with your services. This is a good positive sign for your website.
For e.g. if you are running a clinic like Dr. Sid Solomon then having a contact number on the home page of the website will make things simple for the patients as they can easily schedule their appointments by making a call or ask something urgent at time of emergency.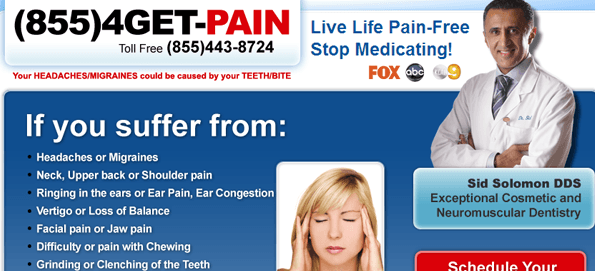 #2 Include Opt-in form on homepage
Having an opt-in form on the front page is always helpful. It helps to enhance the conversion rate. When the visitors visit your website, like your services, immediately they will submit their details.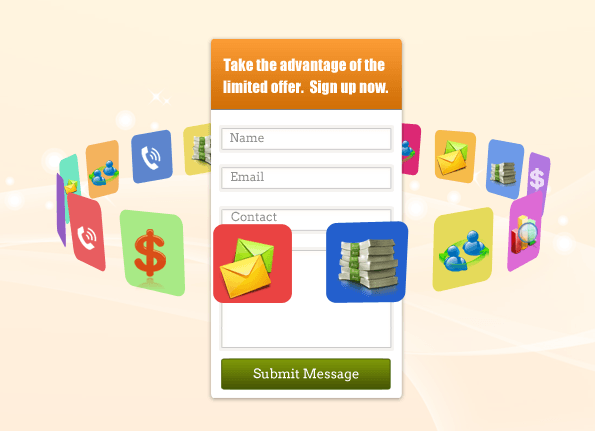 Make sure your Opt-in form looks attractive with a unique punch line that clearly shows the benefit for the users. If your form is appealing, you will surely generate leads through it. Try to implement the form on the top right of your website.
For e.g. One of our customers made a website of Handyman Services (offering services to local home and business owners), in which he implemented the Opt-in form on the front page. This is how it looks.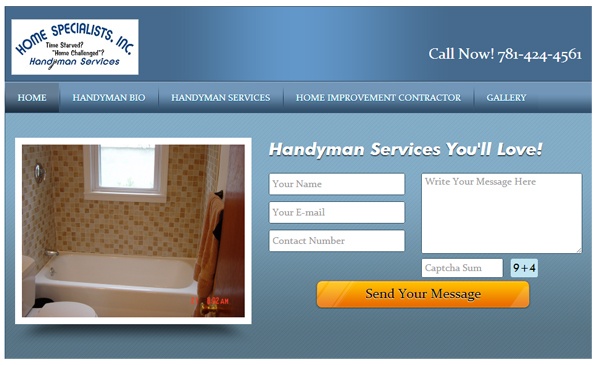 Just thought to let you know it was made with Local Business. Not a promotion. But for your benefit. 🙂
#3 Try to implement the forms on every page
To make easier for people to connect with you, the best way to have the leads form on just about every page of your site. Make your form frequent with less number of fields so that users can easily submit their details within no time. If you are advertising some offers, make sure you have used powerful lines for describing the offer.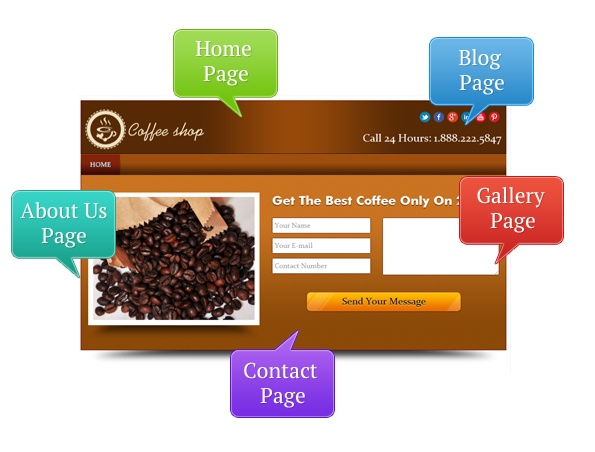 #4 Let your videos speak to the audience
Stats show that 96% of the online shoppers watch online videos on the website. Make sure your videos speak to the users. They will become more confident while purchasing the stuffs.
That is what happened to us when we made a demo for Colorway theme and suggested our customers to have a look at it first before their purchase. It builds up the trust and confidence among the users and as a result the product becomes one of our best selling themes.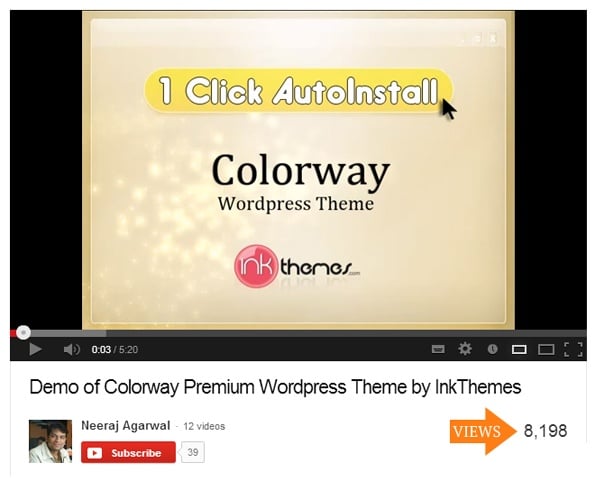 You can see the number of views the video has got. That is a great strategy to gain the trust of the users. Once they will know how the product is going to work, they will simply purchase it.
#5 About Us Page
By including an about us page on your website, you are encouraging the user to trust your services. If you have an about us page, with some great back story about yourself, sharing the motive of starting your business with a great mission statement, not only it will bring interest into the visitors but it will also inspire them.
You can easily include a sign up page on your About Us page. When people become more engaged in your story, you will have a chance to get the leads. Moreover, you can also offer your stuffs from your About Us page.
I have noticed most of times that business owners get more comments on their About Us page as compared to their blog posts. If you have a look to Neil Patel's About Page you will see the page has got 1700+ comments that clearly shows that your story inspires others and how easily you can build the trust in the audience.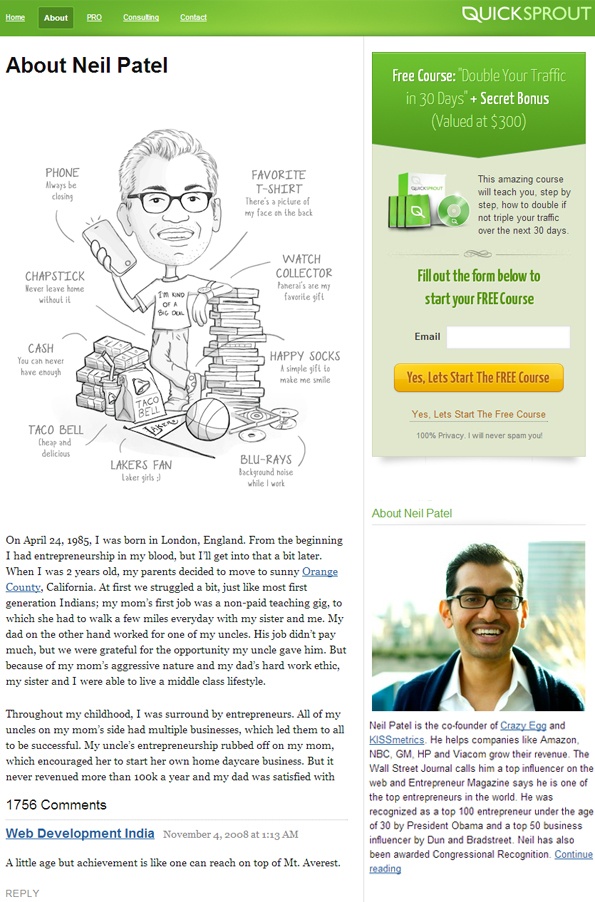 Get Leads Through Social Media
Leads through social media is always effective. You can drive traffic to your website and the visitors may buy your products. That increases the chance of selling your useful stuff. 61% of the marketers admit that they bring more traffic to their website through social media which ultimately converts the traffic into sales.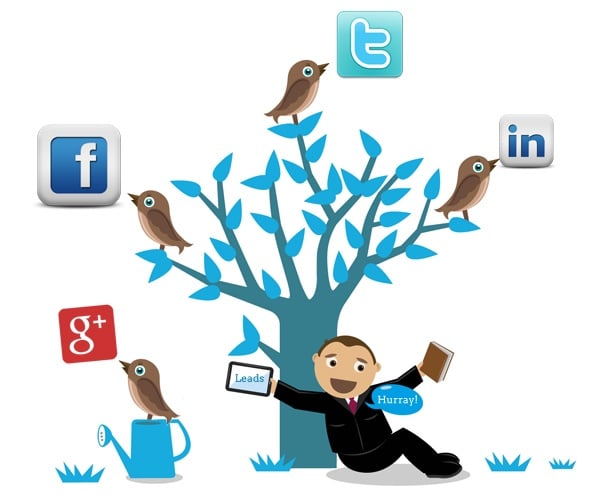 So, what you are missing? How you can use social media to generate more leads?
You can easily apply these 4 major social media tactics and get more leads.
#1 Facebook Advertising
Post Facebook ads regularly. Make sure you have a perfect Facebook post. May be Facebook is not often conductive for direct sales, but what matters here is the trust of the audience. You can post a high quality content and engage one-to-one communication. By promoting a high quality content with a link from your Facebook page, you will gain the trust of your Facebook users which will definitely increase the traffic on your website.
Moreover, use the sign form that will reveal the content of your website or a Facebook Tab.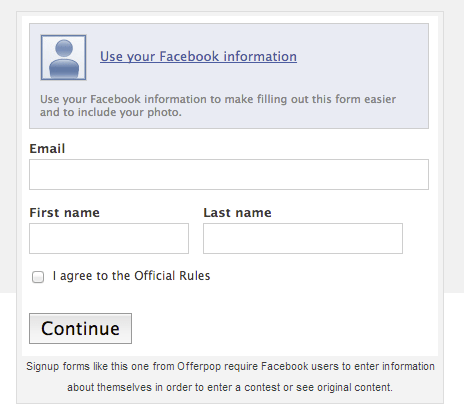 With consistent strategy, you will gather useful leads from your Facebook community.
#2 Google+ Hangouts
With Google Hangouts, you can directly communicate with your audience online in real time. It's very simple and easy. You can create video interviews, provide online coaching sessions, hold meetings, launch an online game, etc. to bring the interest of the users into your community. The more you will be innovative and bring the interest of the users, more you will get leads.
Moreover, you can record your Google hangouts and save it to YouTube so that whenever you want to show the video in your blogs or share it across social media, you can do that simply.
To drive more traffic, add links to the products and services that you discussed in the hangouts.
#3 LinkedIn groups
People regularly update their LinkedIn profile. Again you will get a chance to join a group that is related to your organization or create your own one that focus on your expertise. You always have an option of joining as many groups as you can but it would be much better if you focus only to join those that are related to your business.
If you can identify those business owners that are related to your group and have a regular habit of asking questions then it will be helpful to you.
While discussing the things, you will have options of reply publicly and reply privately. This way you make contact with them and enhance the chance of communication further.
#4 Twitter Chats
With twitter chats you can generate leads. If you have a twitter account you can simply post a discussion followed by a hash tag. You can join the discussion in two ways. Either by participating in the discussion that is related to your organization or you can simply create your own one and host it on Twitter.
Play a bit tricky at the start. Look for those discussions that are related to your field. Join them and suggest your views. Doing so will make things simple for you. Wait for the right time and then execute your own one.
Giveaway Valuable Stuffs
Giving useful stuffs for free allow the audience to notice your business. Make sure you are giving something that can be proved beneficial for others and help them to earn profit. Giveaways can be in the form of.
Ebook
Interviews
Videos
Worksheets
Audio files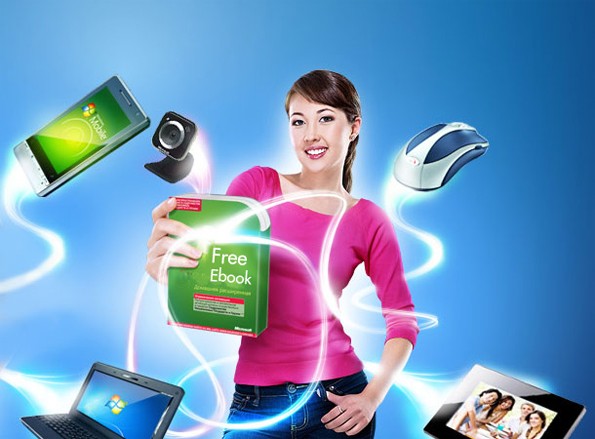 If you are making a good progress, then surely you are gaining the experience. You have a great chance of sharing your learning to others. You can even make a report on it or make some secret tips and giveaway for free.
Recently at InkThemes we have launched a free e-book for the users, which was downloaded by 350+ subscribers within a week. This shows visitors always look for the bonus.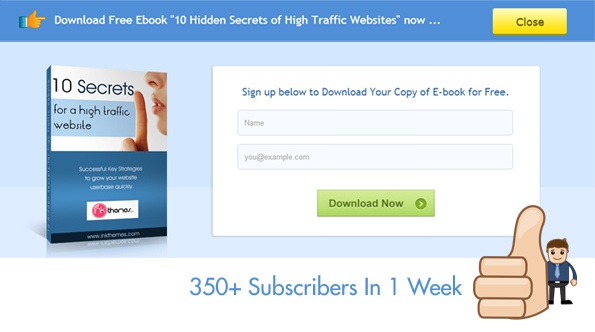 Giving something extra will definitely increase the chance of getting more leads which ultimately transform the traffic and sales on your website.
Applying this strategy will make users believe that they always get great quality stuff on your website which proves worth for them. They will come to your website again and again.
Conclusion
Having good quality products on your website with no leads is not going to take your business further. You must generate leads. Try to include a lead capture form so that it becomes easier for the users to make contact. Whenever you release new products, you can easily shoot mails.
If you have realized the importance of leads and looking for an interface to start your business which comes with a lead capture form on the home page then you can try the Local Business theme, which has features similar to your requirements. By using the leads you will be able to notify the users about your latest products and easily boost your conversion rate.
I hope you have now realized why everyone shouts Leads Means Business when it comes to traffic and sales. If you adapt to the above changes, you will make the most out of your business. 🙂
If you have any point that can improve this article, please do suggest it. There is always a room for improvement. If you stick to all these basics, surely you will grow your business at a rapid rate.
So, what do you think how much you will generate traffic after reading this one?
You might also be interested in: