"Quality over quantity – Emails may best cost efficient but it's no excuse to not produce quality content to give to a targeted audience." – Benjamin Murray
One of the best ways to get the word out about your business is with the help of marketing and the most employed method is via email.
If you are looking to increase your email listings, then this post is meant solely for you. It is bound to get more people aware about the happenings of your business.
Email Marketing By Mailget
MailGet is a platform for email marketers and is one of the best email marketing WordPress plugins available over the internet. Multiple emails can be added without any sort of two-step verification. With the drag and drop feature, the plugin is all the easier to use. It is 100 times cheaper when compared to other mailing services which is why you should get your hands on it right away.
---

---
Striking Features Of MailGet WordPress Plugin
Send mass emails via Amazon SES getting the best delivery rate.

Pay much less than other big email marketing companies.

Higher delivery rate as it is faster than any auto responder.

Utilize the email builder to create templates for newsletters and campaigns.
---
HubSpot – WordPress CRM and Email Marketing Plugin
HubSpot's WordPress plugin is a must-have for marketers who use WordPress. With HubSpot, you can build beautiful, responsive emails to send to your contact database with the easy-to-use drag and drop editor. The plugin also comes with signup forms and popups as well as live chat and chatbots so you can send an automated email anytime someone fills out a form or engages with your live chat or chatbot. All emails are automatically logged in a free customer relationship management (CRM) software and include analytics for opens and click so you can measure your emails' engagement. And you get all of this for free!
---

---
Outstanding Features Of HubSpot WordPress Plugin
20+ goal-based, customizable templates.
Form and popup builder to capture new subscribers and leads directly into the free CRM.
Personalize your emails with your contacts' information and their various interactions with your company stored in the CRM.
Trigger automated emails from a variety of actions taken on your websites like page views or content offer downloads.
Intuitive visual charts, click maps, and customizable dashboards to measure your email performance.
More Info + Download
---
Post To Email – WordPres Email Marketing Plugin
WordPress Post to Email plugins allows you to send emails to your audience whenever a new post is published. This way you can keep your users well informed. With the header image, you can entice your readers, keeping them well informed about the happenings of your business.
---
---
Highlighting Features Of The Post To Email WordPress Plugin
Set the number of posts after which emails will be sent to your audience.

Your company name can be added to all your outgoing mail so as to ensure that all your email is compliant with anti-spam rules.  

Automatic fetching of names and emails of your subscribers from your user's list.

Upload and import custom audience for sending emails.

100% mobile friendly and highly responsive.

Also, your company address will be attached to outgoing emails so that it's easier to reach out to you.

Selecting who you want your emails to be sent to is also simplified with this plugin.
---
DirectIq – Email Marketing WordPress Plugin
The DirectIQ Email marketing plugin is a stable ESP used by a large number of email marketers. Adding subscription methods for your DirectIQ lists was never this simple.
---
---
Salient Features Of DirectIQ WordPress Plugin
Connect your DirectIQ account in a single click.

TLS security ensures that mass email is delivered securely between servers.

Easy contact import options are present which allows you to create email lists through uploading a text or excel file.

You can also export reports as the report section has geo-location tracking features.

User-friendly and mobile optimized subscription forms are present.

With the DirectIQ widget, you can show subscription forms on the sidebar or footer.

Display sign up forms in your posts in the form of short code.

The mailbox preview lets you see how emails will look on a variety of devices.
---
Newsletter WordPress Plugin For Email Marketing
As the name suggests, the newsletter is a real newsletter system for your WordPress blog that is perfect for list building that you can easily. You can send and track emails with no hassle at all. This plugin comes with the option of having unlimited subscribers. Combine this with the new responsive drag and drop composer, and you have the ideal plugin.
---
---
Magnificent Features Of Newsletter WordPress Plugin
Already registered users are automatically imported, making your work easy.

Upon the first login, there is auto confirmation that is underway.

There are customizable themes with which the plugin can be used.

Single and double opt in plus privacy checkboxes are present to check for EU laws compliance.

There are multiple versions such as HTML and Text for emails.

The plugin is compatible with WP Mail SMTP, Easy SMTP Mail, WP Mail Bank and so on.
---
MailPoet Newsletter – WordPress Plugin For Email Marketing
Here is a plugin which simplifies every single marketing task for you. From creating newsletters to posting notifications- this plugin does it all. Let people know about your posts, and images with the help of your newsletter. Changing fonts and colors was never this simple, so get going with this plugin right away.
---

---
Attractive Features Of MailPoet Newsletter WordPress Plugin
All your WordPress users can be directly sent emails.

Importing subscribers is as simple as a two-step process.

Your newsletters are rendered perfectly on any device including mobile phones and laptops.

There are 70 themes to choose from. That's right, 70!

The subscription widget lets you reach out to more people in just two clicks.
---
Email Subscribers & Newsletters – WordPress Plugin
Email Subscribers is the quintessential newsletter plugin which effectively provides a wide range of features. This includes new blog post notification emails, collecting new leads and so on. All this is made possible with a single plugin which is why you should get your hands on it right away.
---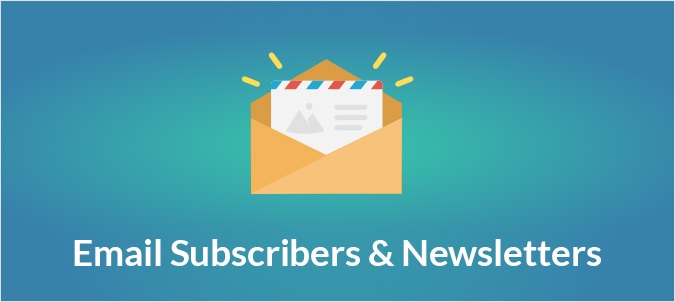 ---
Eye-Catching Features Of  Email Subscribers WordPress Plugin
The plugin comes with a beautiful way to capture leads on your website with the subscription box.
Creating, scheduling and sending out letters is handled by the plugin.

Automatic notification to the admin when a user logs in which can be enabled or disabled as per your convenience.

Easy integration with Icegram and Rainmaker plugin.
---
EnvialoSimple – Email Marketing And Newsletters Plugin
Presenting you the simple and intuitive fast and efficient marketing resource. Send free campaigns with this plugin as it gives you 1000 monthly submissions to send your campaigns so as to grow your visits. 
Access real-time record of openings, subscriptions, clicks, geographic location, rebounds, mail client, and more.
---

---
Unique Features Of EnvialoSimple WordPress Plugin
Drag and drop feature which accentuates the overall look and feel.

There are 200 professional templates to choose from.

Highly customizable campaigns.

You can import contacts very easily.

This is a robust shipping platform for you.
---
Newsletters WordPress Email Plugin By Tribulant Software
Fulfilling all your newsletter demands is this next plugin. Business and individual personnel can make use of this plugin to get the word out about their work. With stellar software, that the plugin comes with you can create wonderful newsletters giving your website the right exposure.
---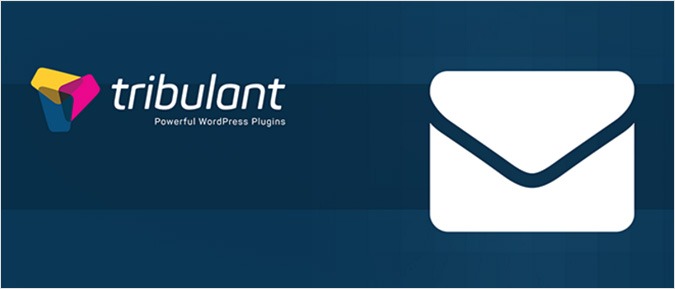 ---
Smart Features Of Newsletters WordPress Plugin
The plugin comes with the feature of complete email history.

You are also given the liberty to send a post as a newsletter.

There are offsite subscription forms.

With SMTP authentication, safety is ensured.

Unlimited sidebar widgets are present.
---
Conclusion
Put across your traits of your business globally with these easy to use email marketing WordPress plugins. They are bound to elevate your WordPress sites to a whole new level. 
Also, share your views related to any of our product. We would love to read your comments in the comment box below.
---
Plugins and email marketing software let you promote your business, but it is of no use when you don't have an impeccable site of your online business to put across in front of the user.
We found that WordPress themes are the one shot solution for building any business network in no time.
Explore some of the best business WordPress themes which are high functional to deliver you lucrative growths.