Why do we need to enrich leads data and search their social profiles for contacts which you already have?
The answer to this is:
Will it not be good to know what your contacts like the most on the web, social profile, etc. This kind of peek into their social & personal information available on the web will help you know more deeply about your lead.
So, in order to smartly searches profiles, public records and fetch important details with easy, Social Profile Search Tools must be used.
These are services which allow you to access details behind any email, phone number or Twitter handle.
And with the help of this blog, we are spreading the awareness that you can start it for FREE.
Have A Look At Some Free Social Profile Search Tools
Services
Pricing 
Volume
Free Trial
Records Via
BeenVerified

$27/M

Unlimited
✖

Email, Phone or Address

Spokeo
$13.95/M
200
✖
Email, Phone, Twitter
Social Search
$21.34
800
✔
Multiple Sources
MailGet Enricher
$19

/M

1,000
✖
Multiple Sources
PIPL
$125

/M

2,500
✔

Multiple Sources
To know more about the Social Profile Search Tools and free trials offered by them read the service mentioned below.
You may also like to read:-
---
1. Spokeo: Advanced Enrichment Software
You can assume Spokeo lead enrichment software as a search engine which helps you find personal, social and professional details of individuals via emails, names and other basic details.
---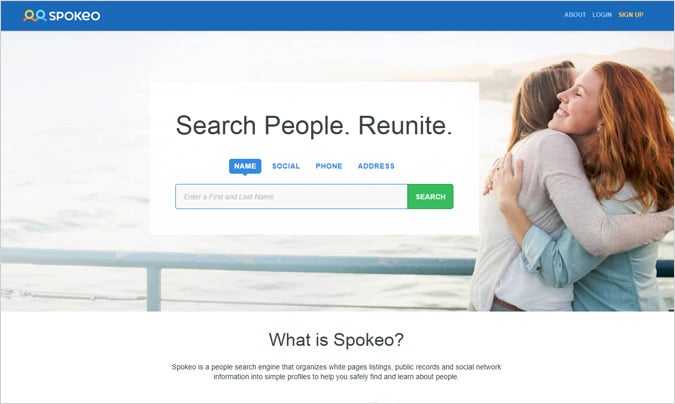 ---
Pricing
Spokeo also allows generating single record report at a price of $1.95 each.
Basic plan delivers 200 reports and bills a price of around $40 a month.
The professional plan will cost around $70 for a month and will help you fetch 500 reports.
1000 reports can be generated with enterprise plan at a cost of $120 a month.
Features
This is an advanced system which is simple to use, as the data is quickly organized and results are delivered instantly.
Reliable user information is provided as fresh & accurate data is fetched from over 12 billion records available on the web.
You can easily share results with your team and Spokeo only charges for records of which report is generated.
---
One of the best lead enrichment software that allows you to fetch active social media details using an email address, phone number or Twitter handle is FullContact.Social media details extracted using email contacts are returned in JSON, XML, or HTML formats. The most exciting part of the service is that you only pay for successful matches only, Social Searcher does not charge a penny for queries.
---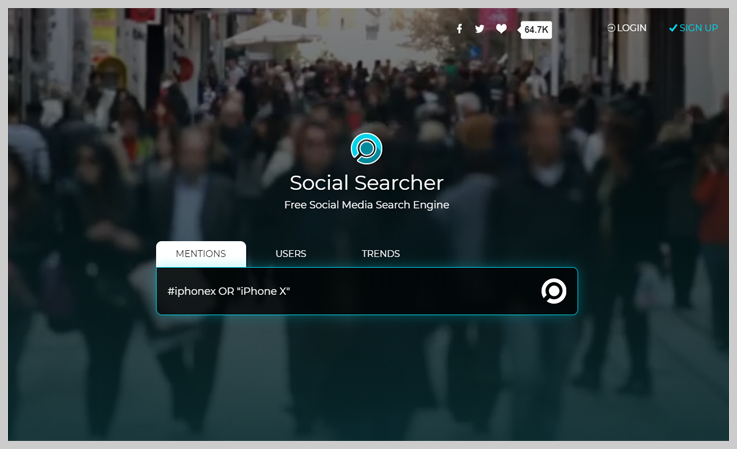 ---
Pricing
Free Trial:-
Get 100 social media searches per day free of cost.
Paid Plans:-
Basic plan cost you 3.49 EURO per month, allowing 200 searches per day and 3 email alerts
Standard plan allows 400 searches per day at the cost of 8.49 EURO only.
For 800 searches per day and 10 email alerts, you can go for professional plan which you can get it at 19.49 EURO
Features
Social Searcher delivers user information like

name, job, location, demographics, social profiles info, and more

, once correct

email ID, phone number or Twitter handle

is submitted.

It extracts public information available on the web from over 120 social media networks.

This tool allows for real-time social media monitoring.

You can either use API, request webhook, or even send email data in bulk for information processing.

Apart from all these features it also provides actionable social analytics which helps in coursework writing service overall growth.
---
Anoox is an advanced lead enhancement system that facilitates your business by handing over various customer insights, social media, company data, career info and other important details.
Data fetched from the web is best-in-class and is regularly updated by the Anoox system. All the records are automatically updated on a monthly basis by this system.
---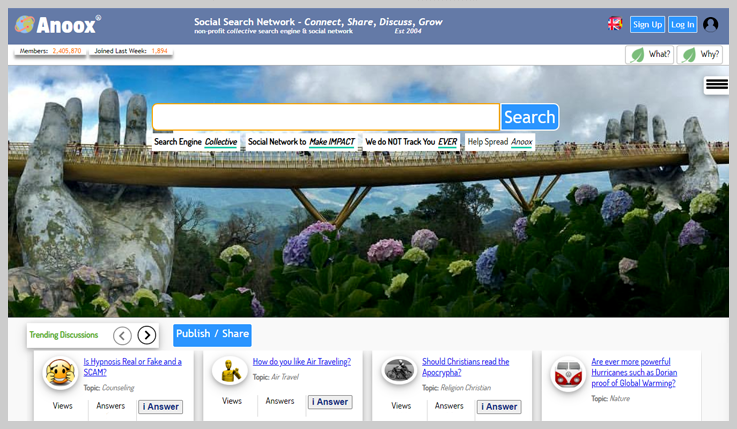 ---
Pricing
For pricing details, you have to contact the sales team of Anoox
Features
Enrich your email or domain data into the complete personal profile 
Omits all manual updates as the system automatically appends the latest information into the data fields on regular basis.
You can access dozens of records by using the API's of Anoox lead enrichment service.
---
4. PIPL: Free Social Profile Search
PIPL helps you find the social profile and lot more details about a person using an email address. This is a powerful tool that connects the dots between social, online and offline data of any individual and projects it in a refined format.
It requires no contracts or any kind of commitments. Plus the best part is that you only pay when a match for the query is found.
[Example:- If you send 100 email addresses and the service returns data for only 75. In such case you will be charged only for 75 queries.]
---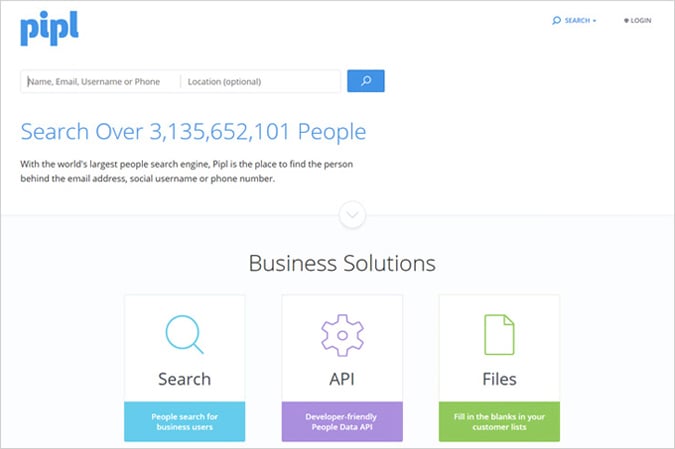 ---
Pricing
Free Trial:-
Sign up with PIPL lead enrichment software and get 2 weeks free access to the service.
Paid Plans:-
Contact:- Basic details like name, gender, age, address, landline are provided and charges $0.05 for every match found.
[Example:- If you have a list a 1000 emails, Then $0.05 * 1000 = $50 will be billed]
Social:- $0.10 per match is charged for everything in the contact plan plus, username, images, associates, social profile are also provided.
Similarly, $0.10 * 1000 email contacts = $100 will be charged.
Business:-

For each match generated $0.20 is charged for all the things in social plan plus, career, education, mobile phone, email address details. Likewise, for 1000 contacts $0.20 * 1000 = $200.
Features
Web-based search limits you to search one person at a time, but here you can upload contact list in bulk and extract information of over 100,000 emails at once.
No programming or technical skills are required, just generate useful social and other information within a few clicks.
Complete information of a contact is produced with limited resources like email address, phone or social handle details.
---
5. BeenVerified: People's Search Engine
BeenVerified is a powerful lead enrichment tool that combines multiple public, official and social media information present on the web to generate data about an individual through email, phone or address.
This tool will help you uncover details that you will not find on google. The information may include age, current/prior addresses, social media profiles, criminal records, court records, bankruptcy records, online photos and much more.
---
---
Pricing
Test Trial:-
BeenVerified has got no free trial or plan because as we all know public records are not necessarily free. The basic details can be checked just by signing up, but if a full report is needed on someone's background $1 for a 5-day trial is charged.
Paid Plans:-
The first paid membership cost $27 for a month with which you can search age, location, social media, photos, emails and more.
Similar services are offered at a price of $53 for 3 months membership.
Features
Public and social details are being changed by people every now and then. The monitoring feature is an advanced resource that updates your records on regular basis.
You can find individuals through their name + location, phone number, emails as well as addresses.
With this tool, you can easily extract background information like education, professional info plus criminal & police reports.
---
6.  MailGet Enricher: Email Enrichment Software
This is the best lead enriching solution that's why it holds the top position in this blog. MailGet Enricher comes preloaded with an enormous amount of features & facilities which are hard to find in other services.
Lead data results generated are pretty accurate as the special emphasis is given to information accuracy. For it, multiple sources on the web are searched.
Pricing
Pay $4/month for 200 emails enrichment. This is a starter plan which is designed for beginners.
$19 per month is the cost which you have to pay for the access to 1,000 email enrichment.
With this plan, you can do email refinement of 5,000 contacts by paying a price of $99 per month.
MailGet Enricher offers multiple other plans which may have a varied cost and number of emails as well.
---

---
Features
Multiple online sources are being fetched for perfect details. Therefore, the data delivered is 100% accurate.
All the essential social media, personal & professional information is provided like age, name, job, company, work experience, social site details, links, follower, channels and more.
One of the major benefits is that it will cost around 2 cents per lead match if any plan which offers email over 10,000.
After doing multiple tests and paid trials of different lead enrichment solutions & Email refinement tools we encountered MailGet Enricher.
Most of the software available in the market have accuracy, relevance, pricing and other issues.
But with MailGet Enricher we got 100% positive results, each lead result will cost you 2cents. Therefore, my personal recommendation is for this service.
---
Conclusion
I am quite sure that you will find a decent software to fetch social media details after going through this blog.
Lead enrichment software elaborated in this blog are the best in class free social profile search tools which can be used to extract personal & social details via an email address or phone numbers.
There are numerous software available in the market, but the ones included in this article are some of the best in every means whether it is cost, features or accuracy.
[poll id="2″]