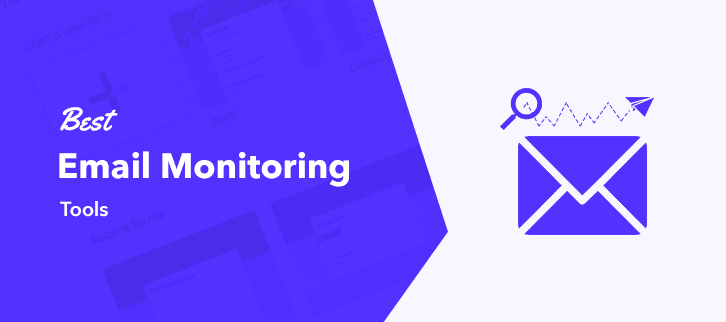 Do you ever wonder what happens with those emails which are sent by you? Whether someone opened or clicked your email? Or, whether it landed in the receiver's inbox or in a spam folder? Yes, sending emails in bulk is such a hectic task nowadays as most of the emails do not even reach the receiver's inbox, instead, they go into the spam folder or get blocked. But, the email monitoring tools can help you save from all this. These tools let you track the behavior of clients & provide comprehensive visibility about the email sent by you.
But, when you search for some reliable email monitoring software, you will find a plethora of tools that avow to be the best. But, most of them only tell basic information like the open rate but not more than that.
Then, how will you find the best out of the bundle of software?
Hey, wait! To help you out, we are here.
Here in this article, instead of listing a bunch of basic email tracking software, we shared only the top 5 email monitoring tools that can help you track your email marketing campaigns and sales operations from end-to-end. Further, these tools make sure that your emails reach your customers' inbox & are opened by them.
Apart from this, to provide a more clear picture of these tools, we also did a comparison between these 5 tools on the basis of different parameters like pricing, features, etc.
Comparison of Best Email Monitoring Tools
| | | | | |
| --- | --- | --- | --- | --- |
| Service | Pricing | No. Of Email | In-built SMTP | SMTP Routing |
| Pabbly Email Marketing | $29/m | Unlimited | Yes | Yes |
| | $10/m | Unlimited | Yes | No |
| Return Path | NA | Limited | No | No |
| Dotcom-Monitor | $1.9/m | Limited | No | No |
| Opsview | NA | Limited | No | No |
So, without further ado, let's begin this:
"Pabbly Email Marketing is the only email marketing cum email monitoring tool that allows you to send & monitor unlimited emails & offers features like SMTP routing, in-built SMTP, etc even in its basic plan."
It is the cheapest email monitoring software that helps you track how recipients are interacting with your emails. Further, it claims up to 99% open rate & inbox deliverability for the emails sent using it.
The reason behind assured inbox delivery is its own in-built delivery engine that allows you to send unlimited emails without charging even a single penny. Further, it also comes with an outstanding feature called "SMTP Routing" that permits you to connect & send N number of emails via more than 50 external SMTPs like Amazon SES, Sendinblue, Google, Yahoo, and much more.
Besides this, for a 99% open rate, it keeps on checking whether the email sent by you is opened yet or not in a repetitive manner. And, if the email is not opened by the receiver in a particular time interval, then it resets the same email again. This increases the probability of opening emails. Apart from this, it supports several more advanced features that play a vital role in increasing productivity.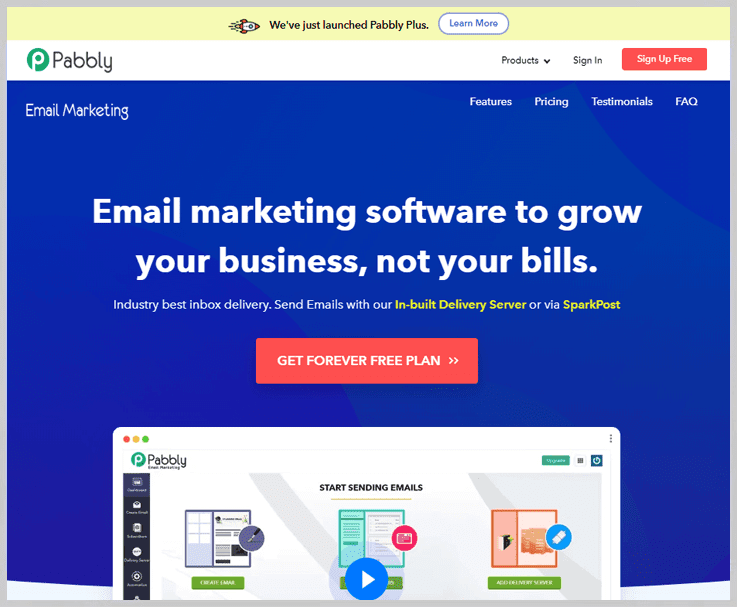 Features
Advanced Email Tracking System – Tracking the sent, clicked, opened emails help you in figuring out the success of the campaign. Hence, it helps you in figuring out the same so that they can analyze the overall impact and output of your campaign.
MX Cleaner – It has an inbuilt email list cleaning feature that allows you to clean bad emails from your contacts list automatically. With this, you can maximize the performance of your email marketing campaigns and protect your email sender reputation.
No Daily Sending Limit – Pabbly Email Marketing does not inflict any daily sending limit as it allows you to control or pre-set how many emails you want to send via some particular SMTP.
Integrations – This email tracking service comes with Zapier integration with which you can connect 50+ apps you use, automate tasks, & get more out of your data.
Dynamic Automation –  Its dynamic automation features give you the flexibility to create your workflow exactly as you want. For this, it allows you to create an email series with diverse emails & steps to keep up with where your subscribers are within the workflow. Additionally, it provides an activity report that informs you about the subscriber's states.
No Additional Half-Hidden Cost – Unlike other services, Pabbly Email Marketing does not charge any hidden fees either for the unsubscribers or for the duplicate email addresses. Hence, you are saved from such unnecessary costs.
Pricing
Forever Free – You can buy this plan at 0$/month and send up to 12000 emails for up to 1100 subscribers.
Rookie – One has to pay $29/month to buy this plan where he can send unlimited emails to 5000 subscribers.
Pro – This is an optimized plan available at $49/month for sending limitless emails to 15000 subscribers.
Advance – You can buy this popular plan at $99/month. It enables sending emails to up to 50000 subscribers.
Enterprise – This is the plan for high volume needs, like more than 1 million subscribers. But, to know pricing details, you can request for an exclusive quote from the sales team.
Moosend is another mail marketing service that comes under the SMTP monitoring service provider category. Its email tracking feature offers at-a-glance client engagement information. Hence, you can truly understand your customers with the power of behavioral analytics that captures and analyzes the way they interact with your email, website, or store.
Further, its reporting and statistics give the facility for the companies to acknowledge relevant subscribers that build profit and deliver them personalized, targeted, and customized emails to their needs according to their interests, to increase commitment and give results.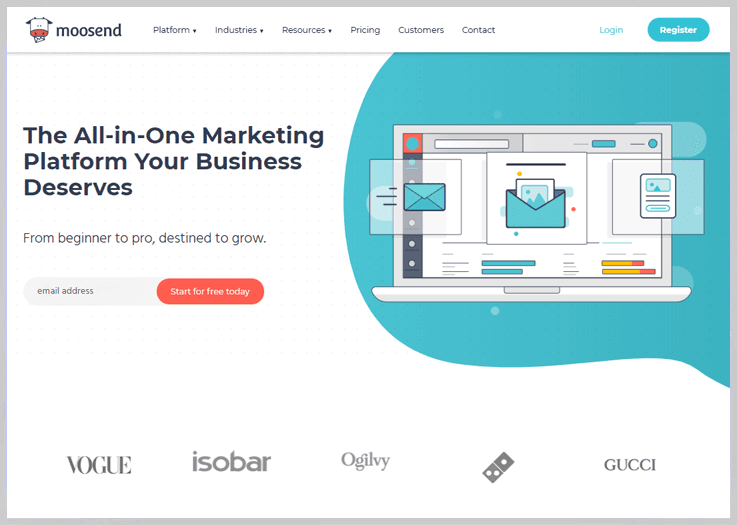 Features
Email Monitoring- With this, you can view the performance of your email marketing campaigns in real-time. You can track the opened, unopened, bounced emails very easily.
Segmentation – This feature assists you to divide your database in such a way that the emails get delivered to the appropriate users automatically.
List Management – This software helps you in organizing customer data in different categories according to similar interests. In this way your list becomes well-organized and you can send dedicated emails to the targeted subscribers.
Email Campaigns – Moosend's SMTP relay server helps in creating valuable email campaigns that result in an increase in the customer base.
Sign Up Forms – It enables you to add a variety of sign-up forms to your website which helps in grabbing the attention of new customers.
Pricing
Free – Its Free plan allows you to send unlimited emails for up to 1,000 subscribers.
Pro – For this plan, you have to pay $8 monthly with all free features and landing pages, transactional emails, phone support, and SMTP server.
Enterprise – This plan is a custom plan where you get all Pro plan features with custom reporting, account manager, SSO & SAML, and service-level agreement.
3. Return Path
Return Path is a well-known inbox monitoring tool powered by Validity. With it, you can know exactly where your email is delivered. It gives you accurate information about the email whether they landed in the inbox or in the spam folder. Hence, this service helps you to understand the behavior of clients regarding your emails. Subsequently, this could lead to increased inbox delivery, improve the performance of your campaign, and drive results for increased revenue.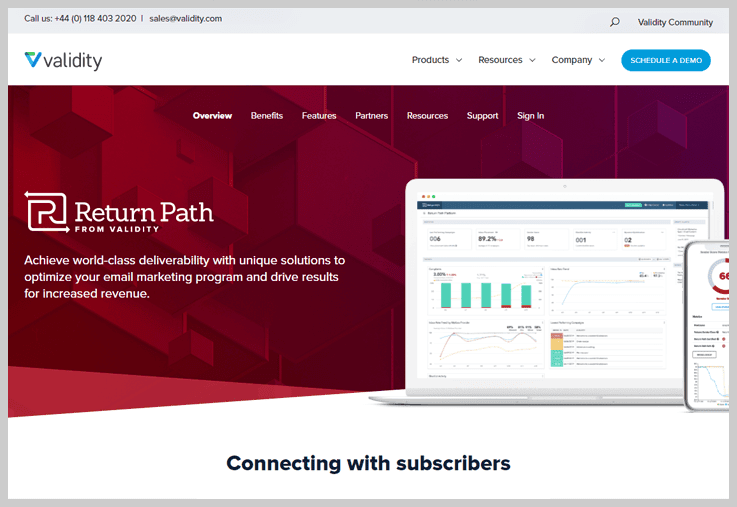 Features
Inbox Preview – With it, you can ensure your email has the most impact on subscribers by optimizing the design before you send it to your customers.
Email Client Monitor – It gives you insight into how and where your customers prefer to view the emails sent by you. Hence, you can know which mobile devices, email clients, and browsers your customers are using to view your email, as well as what time they are opening. This means you can maximize response and conversion rates by designing and optimizing emails just for them.
Alerting & Reporting – It can automatically detect issues that could negatively impact your email program, like blacklist hits, and get information to truly understand the underlying cause & move forward with solutions.
Reputation & Sender Score – With this feature, you can understand key metrics that drive reputation and mailbox provider filtering decisions. Hence, you can focus your efforts on diagnosing and fixing issues that impact your inbox placement rate and overall reputation.
Inbox Rendering – You can ensure your message has the most impact on subscribers by optimizing the design before you send it to your customers.
Pricing
To know the Return Path's pricing plan details, you have to contact the sales team of it by filling out a simple form.
4. Dotcom-Monitor
Dotcom-Monitor is a cloud-based email deliverability monitoring service that helps you track the performance of your emails campaign. For email tracking, its SMTP monitor will connect to your server and attempt an SMTP handshake, testing the ability of an SMTP server to accept incoming connections from around the world. Apart from this, it also has POP3 and IMAP4 monitors. Further, it uses its blacklist monitor to periodically verify that your domain name is not blacklisted. Also, if you are using webmail, then this can also be monitored as can ActiveSync.
Features
Exchange – With it, you can monitor core Exchange Server components and ensure whether all services are working or not. It performs internal/external checks and encompasses all components of Exchange Server.
SMTP Monitoring – It connects to your server and attempts an SMTP handshake and tests the ability of an SMTP server to accept incoming connections from around the world.
POP3/IMAP4 – Further, POP3 (Post Office Protocol) and IMAP4 (Internet Message Access Protocol) monitoring check your incoming email servers for connectivity issues.
Round-Trip – Its round-trip email monitoring provides a complete end-to-end check of your mail server's ability to receive and process emails.
DNS Blacklist – It constantly monitors the most common Domain Name System Blacklists (DNSBL) and be alerted immediately if your servers become blacklisted.
Pricing
Web Services – This plan starts from $1.99 per month where you get access for features like ICMP/Ping, 3-year data retention, 30 monitoring locations, and more.
Web Pages – You can get this plan at $5.99 per month along with 1 – 180min check frequency, 3-year data retention, 30 monitoring locations, and more.
Internet Infrastructure – Get this plan at $7.99 per month & get access for DNS, Traceroute, FTP protocols.
Web Applications – Buy this plan at $7.79 per month where you get content validation, flash/Silverlight/AJAX support, and more.
5. Opsview Monitor
Opsview Monitor might not be as famous as the other services on this list but it is just as good as all the best monitoring platforms you can find. The software offers a unified insight that will allow you to discover the root cause of issues sooner and resolve them faster. Further, it has all the required features such as a dashboard including performance graphs and alerting that is easy to configure and use.
Moreover, it monitors the state of SMTP, IMAP, and POP3 services. It also monitors the health of popular cloud-based email applications. Further, you can visualize the availability of your email platforms within its customizable dashboards.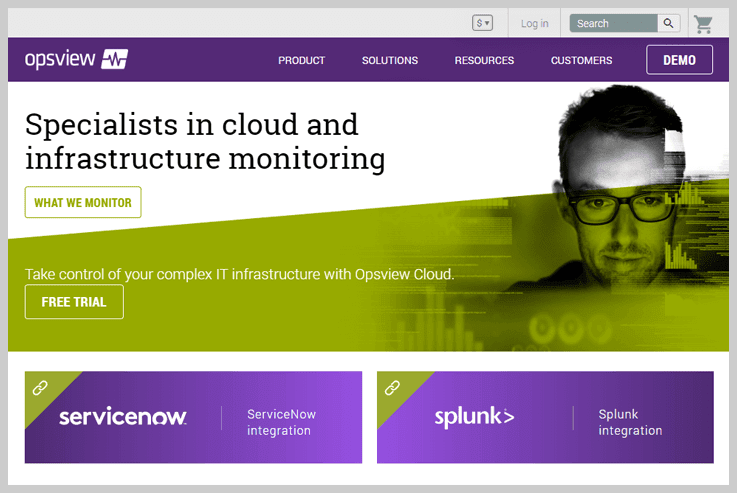 Features
DNS Monitoring – It is able to provide valuable service checks to make sure your DNS is up and running. This provides a status on whether your DNS zone or DNS record is active and make sure your DNS is not on the blacklist.
Exchange Agentless Monitoring – It allows you to monitor all the metrics you need to efficiently run a Microsoft Exchange Server, providing service checks for high-level status information about services, mail flow statistics, and client connectivity.
Exchange Client Connectivity Monitoring – With it, you can monitor the status of your Microsoft Exchange client connectivity with a variety of checks including connectivity, Client Access Server latency, and ActiveSync requests.
Active Directory Monitoring – With this, you can monitor performance metrics for an Active Directory DNS Server
AQL Notifications – AQL feature provides a simple way of transmitting SMS alerts from this service and it works from most countries.
Pricing
To know the pricing details of this service, you need to request for an exclusive demo from its sales team.
Wrapping Up
The right email monitoring tool isn't a one-size-fits-all solution. Sometimes, all you need is a quick add-on to tell whether or not individual recipients open your emails. Other times, you require full-featured email marketing software, with an eye toward a robust reporting system.
No matter what your needs look like today, any of the tools out of the above-mentioned 5 best email monitoring cum email marketing tools will help you better measure and improve your email game-and in the end, that's what matters, right?
So, just stop your search here and pick a service from this list depending on your needs. You can try all these services by using their demo or free trial before purchasing them.
We hope this article helps you a lot to find the right email monitoring tool for your business needs.
You May Also Like To Read: