Bootstrap is one of the best open-source and widely used responsive grid-based frameworks, built to make front-end web development painless, quicker and easier. It has got exponential growth due to its large user base and therefore, is the most popular front-end framework available in the market today.
As web designers know how valuable it is, Bootstrap is now being used on a large scale for creating eye-catching yet responsive websites. In this blog post, I'm going to share a golden selection of WordPress themes powered by Bootstrap. I'm sure this selection would prove to be very helpful for you to select best themes for your future web projects.
---
You might also be interested in –
---
WordPress Themes
Woodpecker is a sleek, unique and ravishing WordPress theme, prudently designed to let you create a stunning professional business website in just a few clicks. Packed with tons of amazing modern features, not only this beautiful theme is fully responsive but also search engine friendly and cross-browser compatible. Having a strong professional layout, Woodpecker helps you easily develop a strong brand for your business.
Built on top of Bootstrap 3.0, Woodpecker allows you to choose from 10 pre-defined color options and add your own custom CSS, so that you could give your business website a truly unique look and feel. One of the notable features of Woodpecker is VideoBox where you can showcase your videos or images to educate your visitors about your products and services.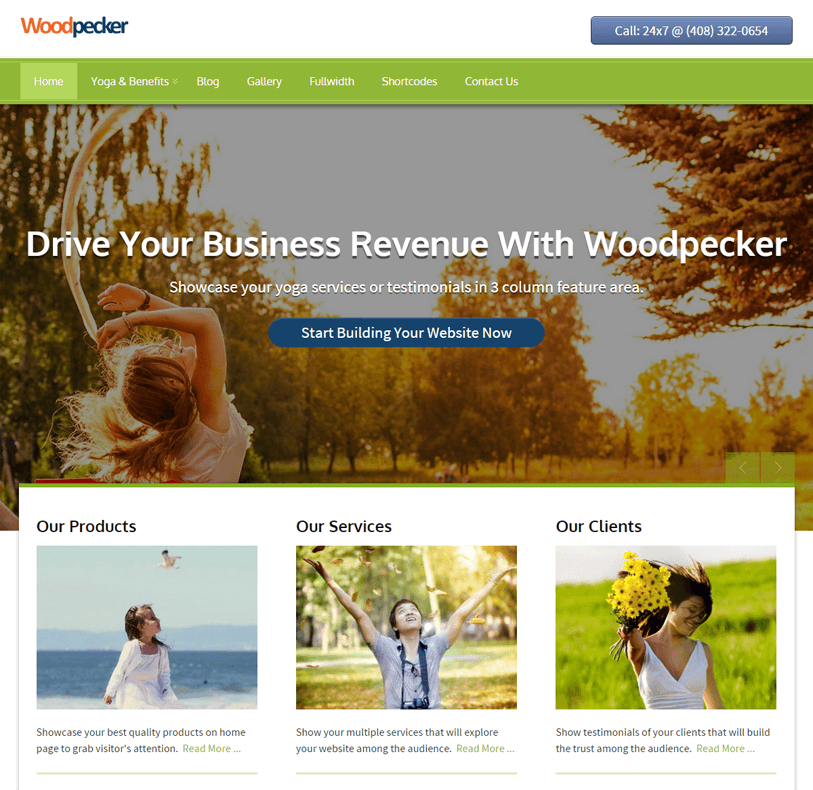 Price: $59 | Live Demo
---
ResumeWay, as the name itself explains, is a one-page resume WordPress theme for professionals to showcase their qualifications, achievements and key skills in front of recruiters in form of a website. No matter what particular field you are in, this easy to install and simple to use theme enables you to create a professional, sophisticated and impressive resume website in minutes and get golden work opportunities you deserve.
ResumeWay has a dedicated page where you can show your skill set with proper description. There are nine unique color skins, including orange, red, yellow, purple, teal-green, pink, coffee, blue and green, to choose from. Because ResumeWay is completely responsive and search engine friendly, your resume website would not only look great on all kinds of mobile devices but also would be easily found by search engines.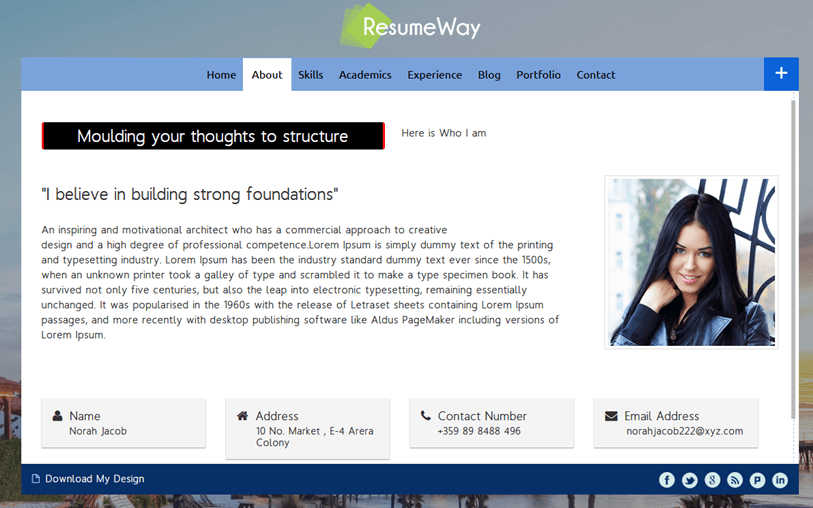 Price: $59 | Live Demo
---
Guardian is anotherone-pagee bootstrap WordPress theme, specially crafted to let you create a gorgeous portfolio website where you could showcase your work. This elegant theme comes with an advanced drag and drop page builder through which you can easily customize the look of your website as the way you like. On the other hand, the built-in powerful admin panel gives you complete control over your portfolio site.
Apart from having a responsive layout and being conversion optimized, Guardian also supports Font Awesome icon pack, custom CSS and JavaScript. It has several inbuilt short-codes and support for over 200 Google Fonts to make the customization process a breeze. What's more, Guardian includes an easy to use $15 worth parallax Layer Slider that gives you the ability to use a video as a background on the home page of your portfolio.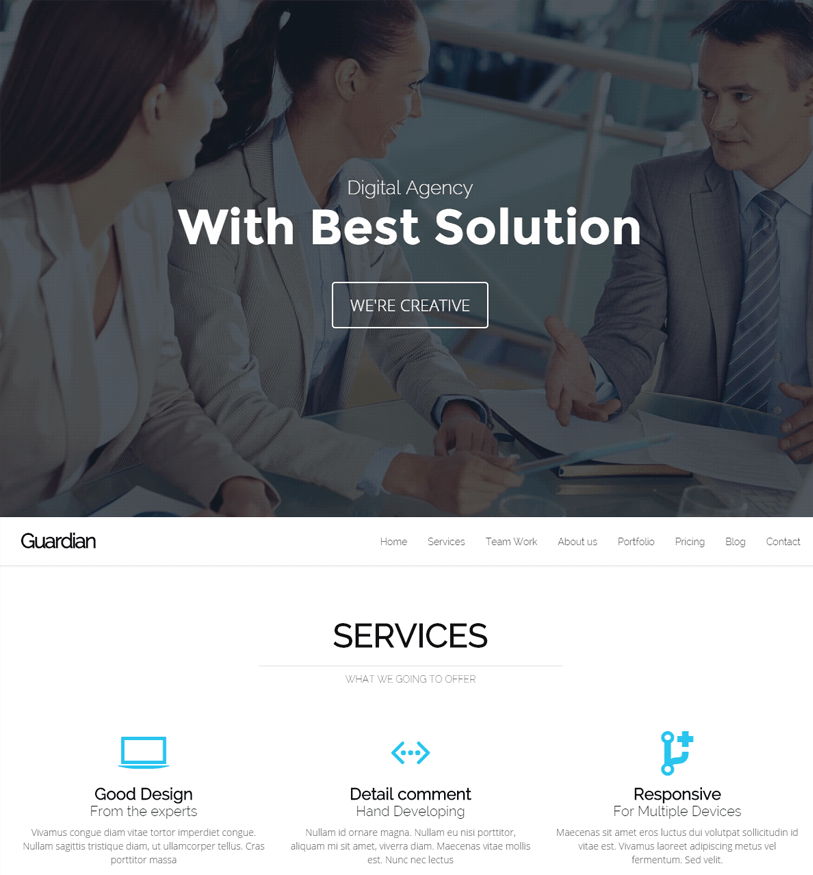 Price: $49 | Live Demo
---
HTML Templates
---
Kids Land is an easy to use, clean and truly responsive HTML template, built for schools and educational institutions such as Training Academy, Art and Design School, Vocational School, Coaching institutes, Play School etc. It's actually a collection of more than 15 different HTML page templates that look amazing on any device of any screen size.
Kids Land features a stylish pricing table through which you can provide pricing details of various courses and training offered by your school or institute. There is also a latest news section where you can keep visitors informed about what's happening in your school or institute. Furthermore, Kids Land supports more than 500 Google Web Fonts and Font Awesome icons.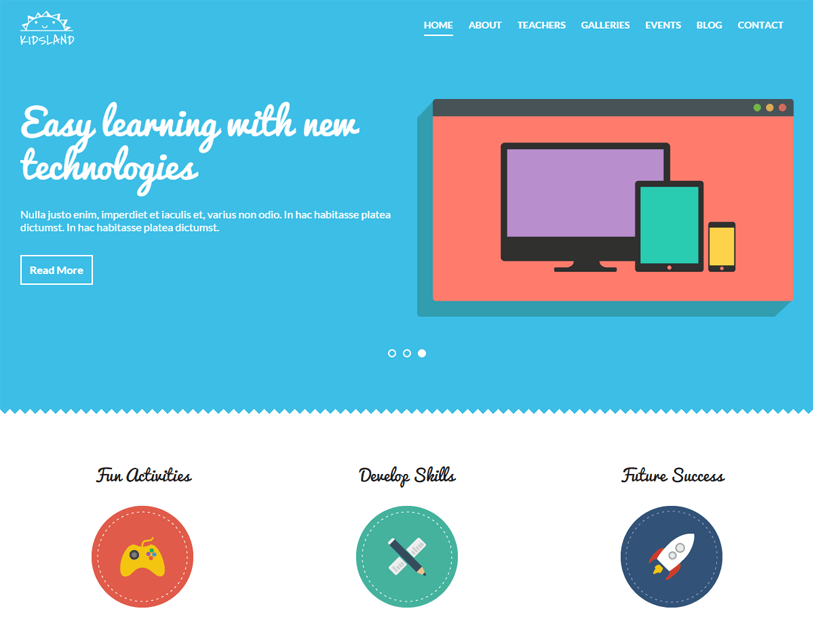 Price: $25 | DETAILS
---
PerfectPage is a nice-looking, unique and modern coming soon HTML template to tell visitors that your website is under construction and will be live soon. It features an elegant countdown timer that counts down in seconds, minutes, hours and days. Because of being fully responsive, it works perfectly on all kind of desktop and mobile devices.
PerfectPage offers you six unique shapes with an email sign up option and built-in color chooser. Needless to say, this template would prove to be quite useful in case you're working on an online project that is intended to launch soon.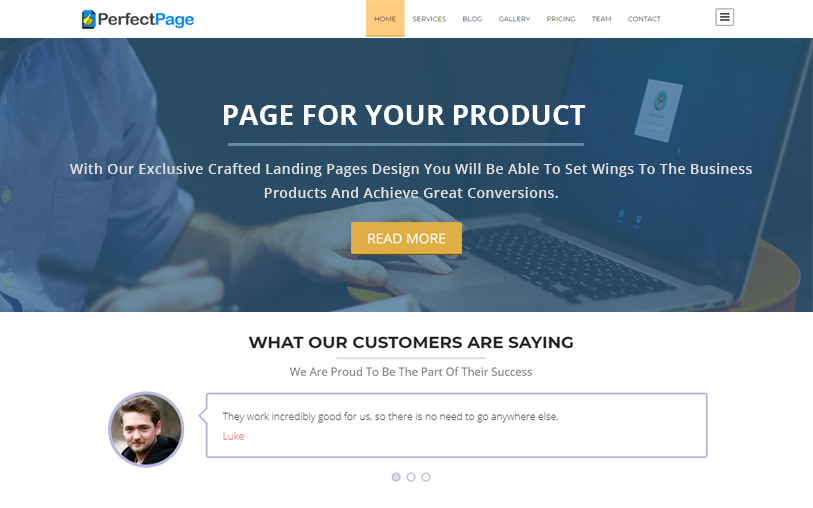 Price: $79 | DETAILS
---
xTime, built on Twitter Bootstrap v3.0.3, is another coming soon landing page template designed for a website that is under construction or maintenance. This easy to setup template doesn't only prevent your visitors from viewing a blank page, but also comes with all the essential features required to convince your potential customers when your website will go live.
Like Rush, xTime also has a countdown timer and an email sign up option. It allows you to set YouTube video background, full screen slideshow and static image or background color as background display. Also, you can put a custom coming soon message on your coming soon page to tell your visitors why your site is offline and when it'll be online.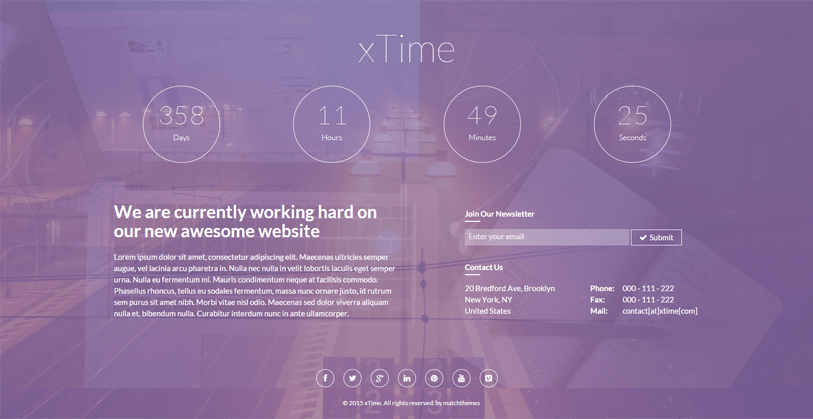 Price: $18 | DETAILS
---
Navigator is a highly-customizable bootstrap admin panel template that you can use for any kind of web application or backend system. Designed to provide you a complete all-in-one admin solution, this admin template lets you track every single event – like most viewed pages, advertising stats, products sales, messages etc. – of your project.
Navigator has a flat and modern user interface and remains consistent on all devices. Its super easy navigation makes it simple for anyone to navigate throughout the entire admin panel. Other main features include Live Chat, Collapsible Left Navigation, Alert & Animated Notification, Fancy Checkboxes and Responsive Animated Chart.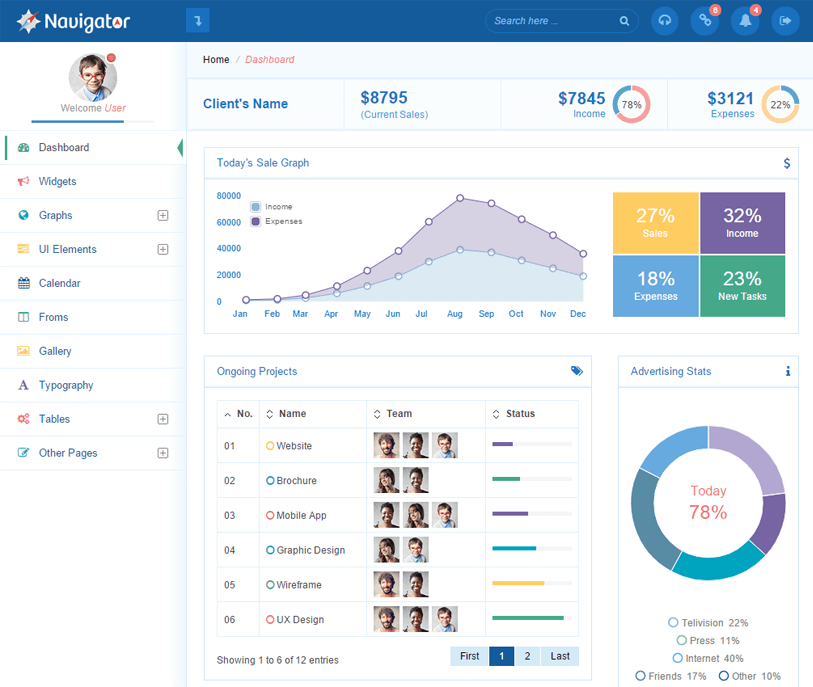 Price: $18 | DETAILS
This is a guest post written by Ajeet, a WordPress developer, who is working with WordPressIntegration – Convert HTML to WordPress Themes.