How to upgrade Theme from Pro Version Of InkThemes to Pro Version of InkThemes
There are two main methods to update any Ink Themes :-
First Method :- You can update your theme through your FTP, you just need to replace existing theme directory by newly downloaded theme directory from members area as shown in (img-1). You wont lose any existing data. The themes are uploaded in the wp-content/themes directory.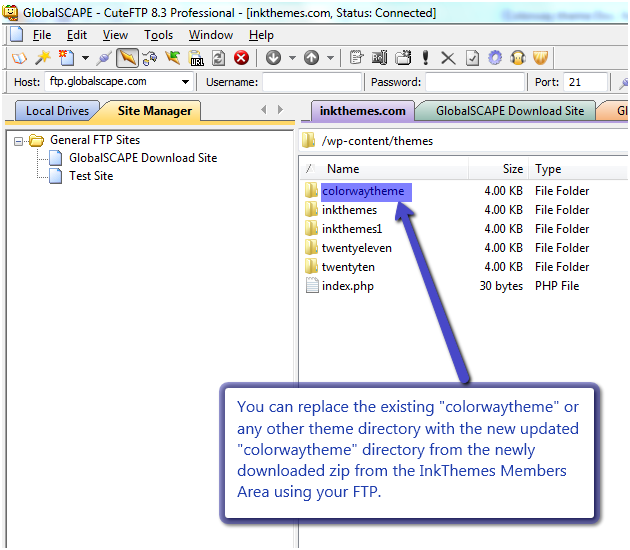 (img-1)
Second Method :- Go to your WordPress Dashboard and delete your current theme which you want to update and then upload new updated theme, which you will get from your members area. Your Themes Options Panel or any other data won't be lost.
For Example, if you want to update Colorway Theme as shown in (img-2), Then you just need to delete it from WP Dashboard and then upload new theme as shown in (img-3)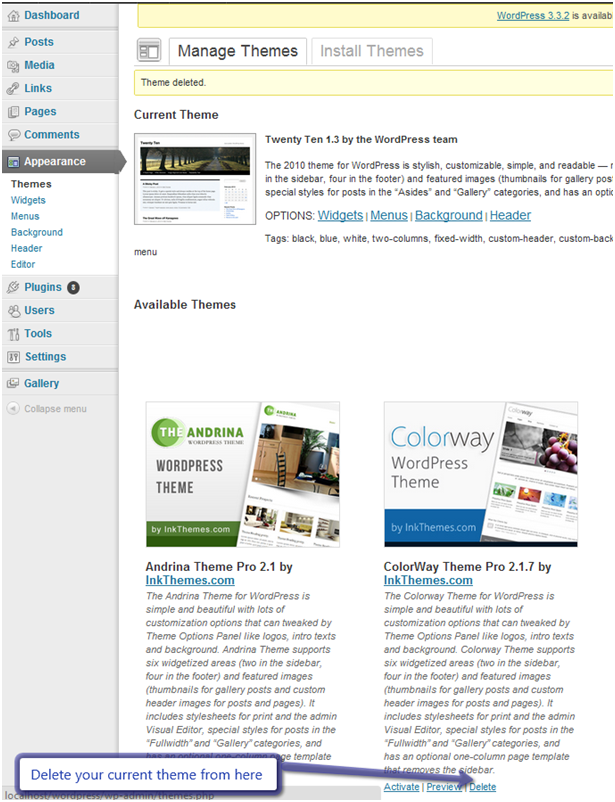 (img-2)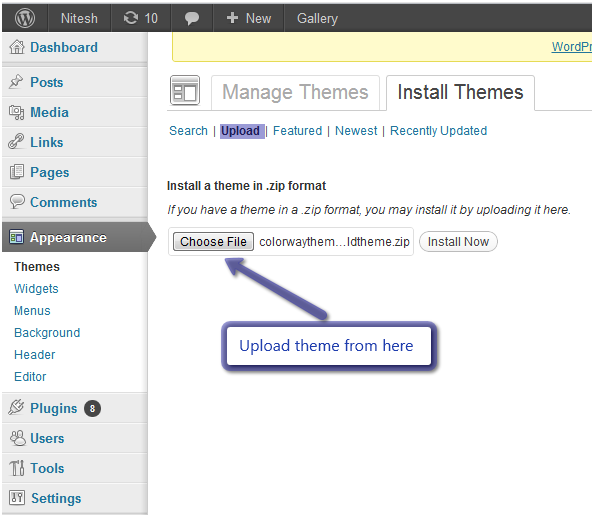 (img-3)
How to upgrade Theme from Lite to Premium Version
Upgrading theme from Lite/Free Version of the Theme to Pro/Paid version may cause data lose of your theme option panel.
To preserve your data, Copy theme options panel data in a text file and once you upload and activate the Pro Theme, again paste it in the theme option panel after upgradation. You dont have to upload the images again, the pasting of the image address would be enough, as shown in (img-4)
(img-4)
Note – Just in case if you don't find the changes reflected on home page after upgradation, kindly deactivate the PRO version of the theme from WordPress dashboard and re-activate it again.. This will retain your content on home page.