An Important Notification To All The Users: This is to notify all the readers that the BlackRiders theme has been released. Here are the links of the preview. Hope you like it.

1. https://www.inkthemesdemo.com/wptheme/blackriders-theme/

2. https://www.inkthemesdemo.com/wptheme/blackriders-education/

3. https://www.inkthemesdemo.com/wptheme/blackriders-interior/
If you are an owner of any business websites then the first thing which you will be looking for is to gather large traffic on your website moreover, to convert your normal visitors into potential customers.
What do you think is it so easy to implement? Many of you say No! But with the upcoming BlackRiders theme you will say a big Yes!
Why?
The BlackRiders theme is well-designed with amazing features. It contains an inbuilt Lead Capture Form on home page which will help you to grab the leads of visitors coming on your website. You can customize Lead Capture Form anytime according to your requirement.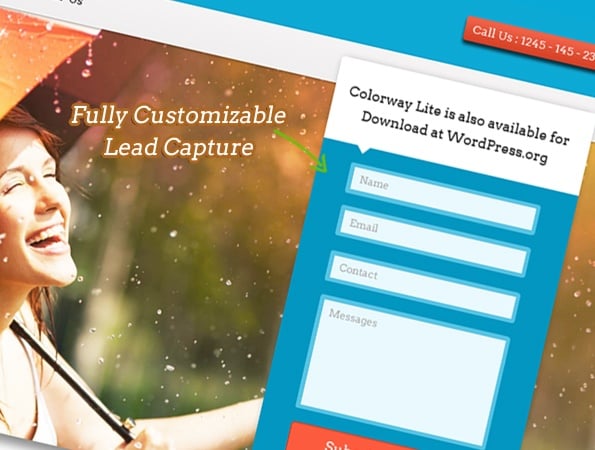 The theme comes with Full width slider on home page which gives attractive look to your website and easily catch visitor's attention. The recommended size of the slider image is 1920 width px* 654 height px. Any image of this desired size will look perfect on your website. You can show maximum of 8 images in the slider. 🙂
It contains Facebook like button on the home page sidebar which shows the popularity of your website in social media. You can easily check the status of your website, liking and demand among users. Moreover, various social icons  are also given in the footer section of the theme in order to link up your website with any of your desired pages.
You can easily model your business services through 4 columns featured area which promote your latest products and services to a large extent. Moreover if you have some great employees in your organization you can display their images as well. As a result, the maximum number of people join you and get the benefit of your services.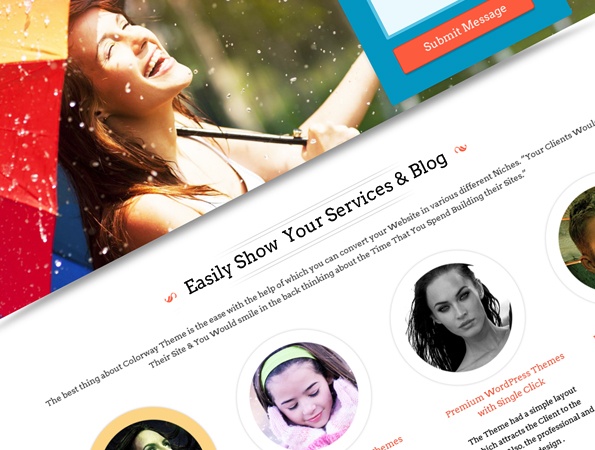 Blogging is the most powerful way to generate traffic on your website. To attain such a platform, it contains an effective blog featured area in which you can publish your latest posts or any article you want and gains the audience interests. The BlackRiders theme contains the blog feature section, where your latest posts will be displayed on the home page with a thumbnail and the description part.
Logic Behind The BlackRiders
After releasing the RoadFighter theme (which was also a business theme) we received a great feedback from the users appreciating the functionality and features of the theme. Besides that we too received some suggestions or requirements which they want in the upcoming themes. This is what they suggest.
Customizable Lead Capture form on Slider.

Facebook Like Box Plugin

Option of showing images in Column Feature and some other as well.
Since RoadFighter received a great feedback. Moreover, it is being liked by so many users across the world so we decided to keep these suggestions under consideration and accordingly we planned for the BlackRiders.
BlackRiders Fulfilling The Objective
BlackRiders has some similar features like RoadFighter, but there are some unique features in the theme which makes it completely different.
The Lead Capture form on home page is fully customizable and allows you to add more fields in the form as per your requirement. When more fields will be added, you will be able to scroll it as well. The Lead Capture form has a clean design and looks attractive on the home page slider.
BlackRiders Theme Bring Up with Amazing Features
The theme is entirely simple & easy to use.
Within a single click it gets installed on your Dashboard.
Customizable Lead Capture Form inbuilt with the theme.
Comprises Full width slider which gives an outstanding look to your website.
Acquires 4 column featured area to model your business services.
Setup with Blog featured area to show your latest posts.
Facebook like button inbuilt plugin included on the home page sidebar to enhance your website popularity.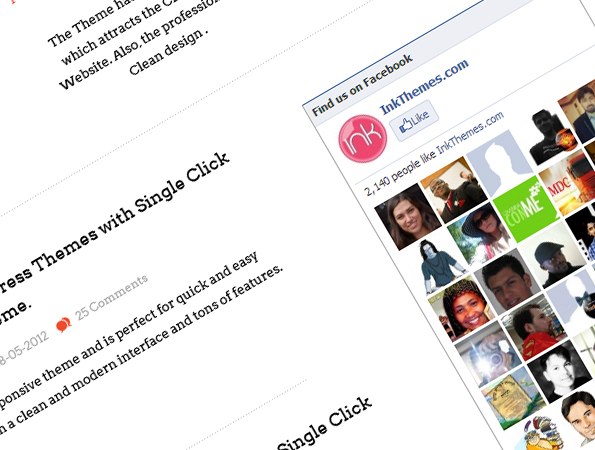 Completely compatible with all WordPress plugins.
Well designed with customizable footer area.
Social icons in the footer area to boost your website socially.
Top-right section on home page for showing your contact details so that users can contact you easily.
Highly attractive design with clear effects.
The theme is completely responsive and looks good when access through mobile browsers.
Various attractive color options are given which you can set for your website.
You can also do Custom CSS for modifications.
What Kind Of Websits You Can Create With BlackRiders?
To be honest the theme is completely a business one and will be suitable for any of the desired niche. But to be a bit specific, the theme will be perfect for the following.
Photography
Yoga
Boutique
Restaurant
Education
Interior Design
Real Estate
Hotel
And as many as you want. It will suit any kind of your requirement and help you to do wonders with your website.
Conclusion
Give your website a new look with BlackRiders theme so that your business achieves a great height of success. Make your website capable to bind the maximum number audience and grab more and more visitors' attention. The theme will help you to gather more leads for your business which ultimately helps you to bring more traffic on your website.
I hope you will like the features of this impressive business theme and will be eagerly waiting for it's release. Do let me know if you have any questions or opinion regarding the theme. I will appreciate your response.
You May Also Like:-