The way people shop for almost everything today has changed drastically with easy internet access. From mobile phones to computer software, it's rare to blindly make a buying decision without reading through different user reviews. In fact, 75% of buyers prefer genuine customer reviews from trustworthy sources that provide complete details about the product which they want to purchase.
Moreover, these client reviews are unbelievably valuable for buyers. It allows them to see how a specific product meets their requirements.
Similarly, finding the right software for any business is not at all easy, and when you are looking for new software in the market, the search can be more complicated. Because there is a variety of software available out there and obviously, everyone wants to invest their money on the right one. Further, it can be expensive, not just to buy but also to maintain.
So, before spending your valuable money on any product you can check their quality and functionality on several review websites. And for this, you'll need some websites that help you out with genuine reviews.
Hence, to lighten your load, I have handpicked some best product review sites that will help you in your software research and provides you the great results.
1. Reapon
Reapon is one of the most popular review sites for software as a service (SaaS) products. This site claims to simplify software selection for you with more than 2000+ detailed software reviews that cover 900+ categories.
Besides, it includes thorough descriptions, customer reviews, key features, and pricing, as well as a screenshot that shows the user interface of each product and link to the vendor's website.
Moreover, in this SaaS product review website, vendors can showcase their products and expand their customer outreach with user reviews. Companies find it as an opportunity to get featured in Reapon as it changes the complete scenario of the business.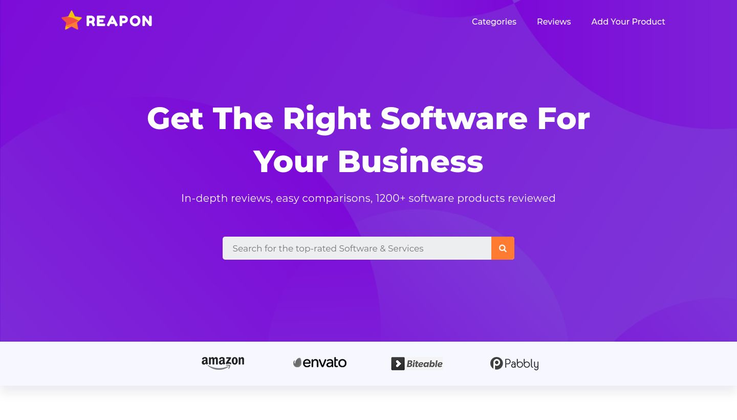 Features
Its review management system helps the vendor to identify how customers rate your software so that they can improve the quality of the product.
Reapon has a very easy to understand and straightforward interface that directs you to search any product without any hassle with a single click.
This review site gives notification to the vendor whenever a new review posted on their software product.
As a user, you can share your product experience by leaving ratings and suggestions in the comment section.
Pricing
Share your experience regarding a specific product at free of cost.
2. AlternativeTo
AlternativeTo is a software review site that lists alternatives to web-based software, desktop-based software, and mobile applications and sorts them by different criteria.
Moreover, anyone can easily find free or lower-cost alternatives by simply enter the software name in the search box. After that, you'll get a large list of alternatives with the same functionality along with their pricing, brief description, and links to the vendor's site where you can make a purchase or download that service.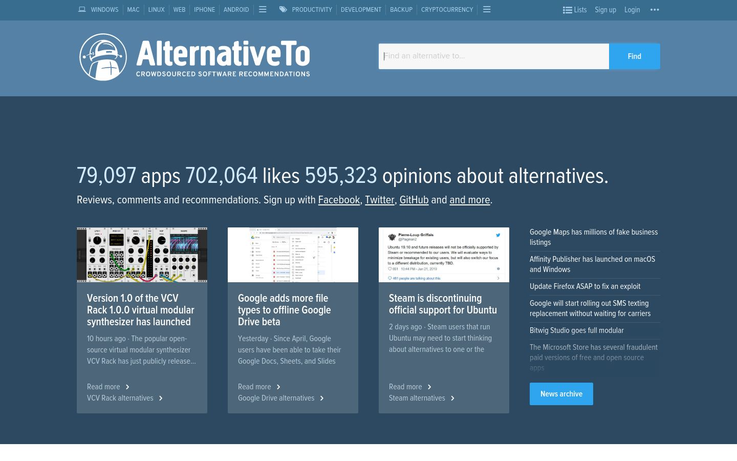 Features
Lets you update the existing services or you can also register and suggest new alternatives.
In this product comparison website, each application has an RSS feed that notifies users about recently listed alternatives to that application.
To find specific software, you can also search by tags that provide an alternative way of finding related service.
AlternativeTo is community driven, so you can view other's comments and also join the conversation after creating an account.
Pricing
Anyone can find better alternatives to the products they love or hate for absolutely free.
3. GetApp
GetApp is an online resource for businesses looking for SaaS-based products. Its primary goal is to help people in their buying decisions by providing the best software recommendation that fulfills their unique needs.
Furthermore, it allows you to compare software products side by side with its interactive tools and detailed product information. You can also customize your search results to find exactly what you want by applying different filters (pricing model, supported devices, organization type, features, user ratings and more).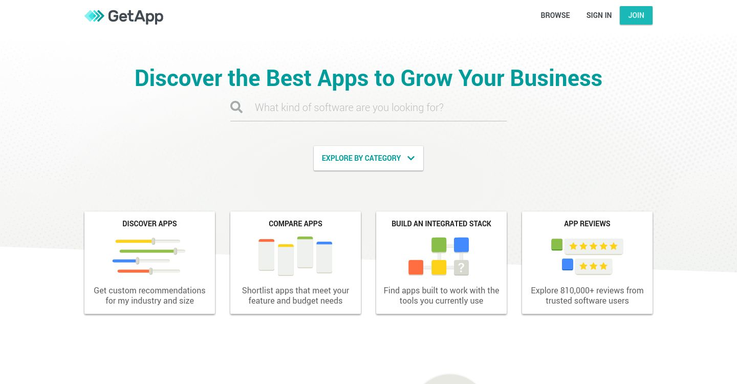 Features
GetApp has a user-friendly interface offers a browsable category for easy searching for a wide range of software application.
It includes a recommendation engine that will display a suitable application that perfectly suits your needs.
You can discover, compare and select the best business software application with 340,000 validated customer reviews covering over 8,000 apps.
The product review site occasionally provides incentives such as gift cards to encourage the submission of reviews.
This software review site has the ability to hover over areas to drill down for details without having to go to a different page.
Pricing
Find out the right software for your business without spending money.
Conclusion
After discussing all the information with you. We hope the above-listed sites for a product review will help to choose the best platform that gives you proper information as per your requirements before any purchase.