HomeChef: A Yummy Food Recipe WordPress Theme
Taste is nourishment for the mind, and sharing it is nourishment for the soul.
If you believe the same, HomeChef WordPress theme is the right platform for you.
A simple and elegant way for food lovers and home chefs who want to share their cooking knowledge.
HomeChef WordPress theme provides a robust platform for home chef food bloggers to share their cooking knowledge, recipes and culinary skills in a creative manner s
o that you can easily share your dishes with your followers, family and friends.
Let's see some of its other features –
Various Predefined Page Templates
This chef food Order theme comes with an inbuilt gallery page, Contact page, full-width, and Blog page templates.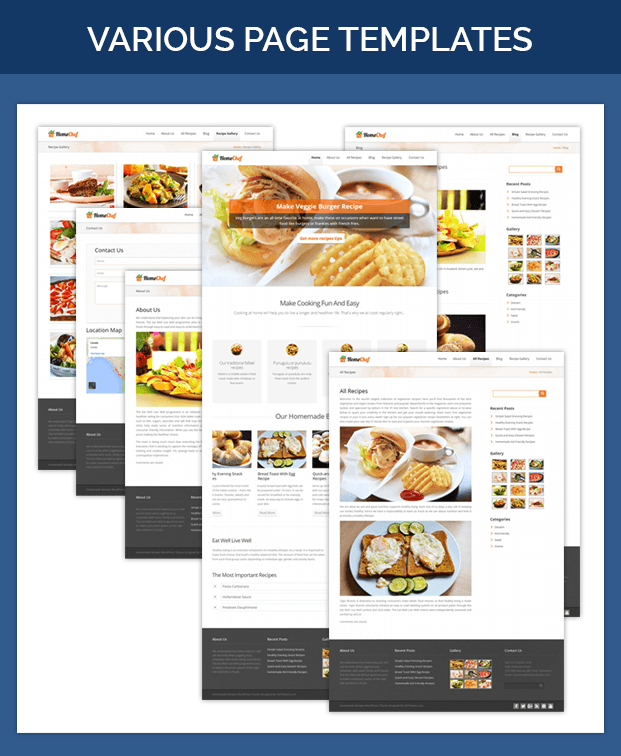 Expendable Featured Area To Display Cooking Services
The theme includes home page featured area which can be used to classified your cooking recipes, e.g., fast food recipes, bakery items, fresh drinks, etc.
You also have the option to select the number of services wants to display on your homepage. So its up to you whether you want to choose 3 or 4 featured area.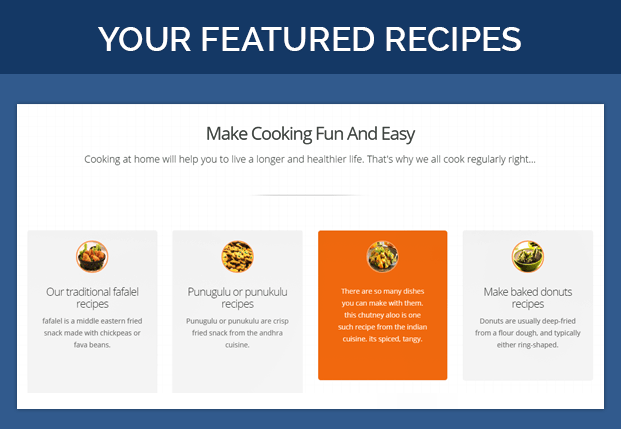 Engage Food Lovers With Blog Section Panel
Theme have blog section panel which allows publishing recipes blogs and cooking tips. Users can post their homemade recipes.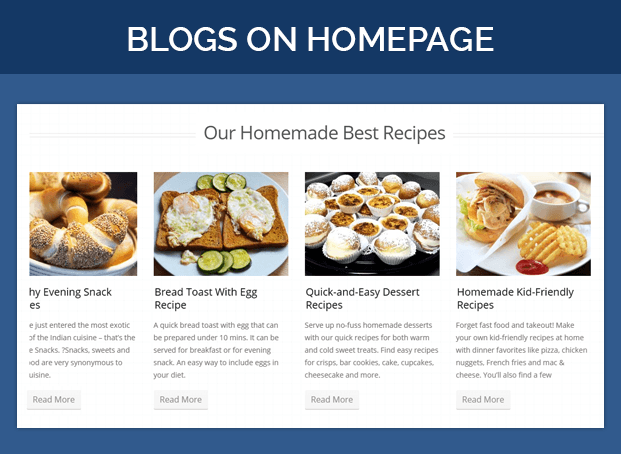 Gallery Section Which Demonstrates Homemade Recipes
Gallery page where you can showcase mouth-watering images of your recipes, delicious foods, etc.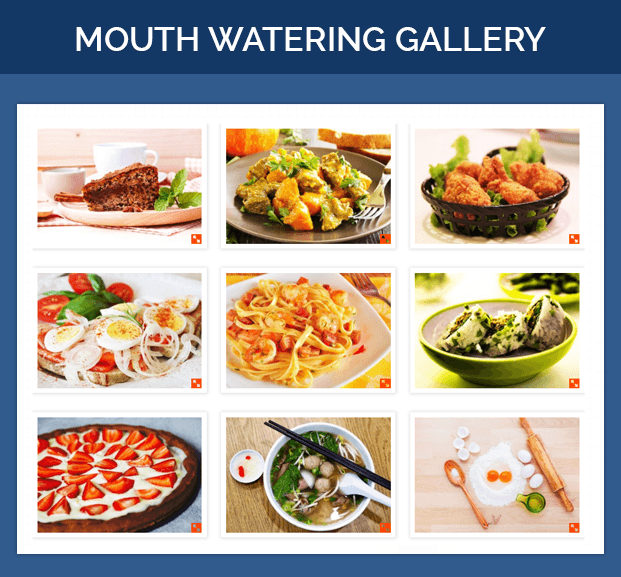 Classical Theme Colors Options
The theme includes eight attractive color styling options that give an elegant look to your website.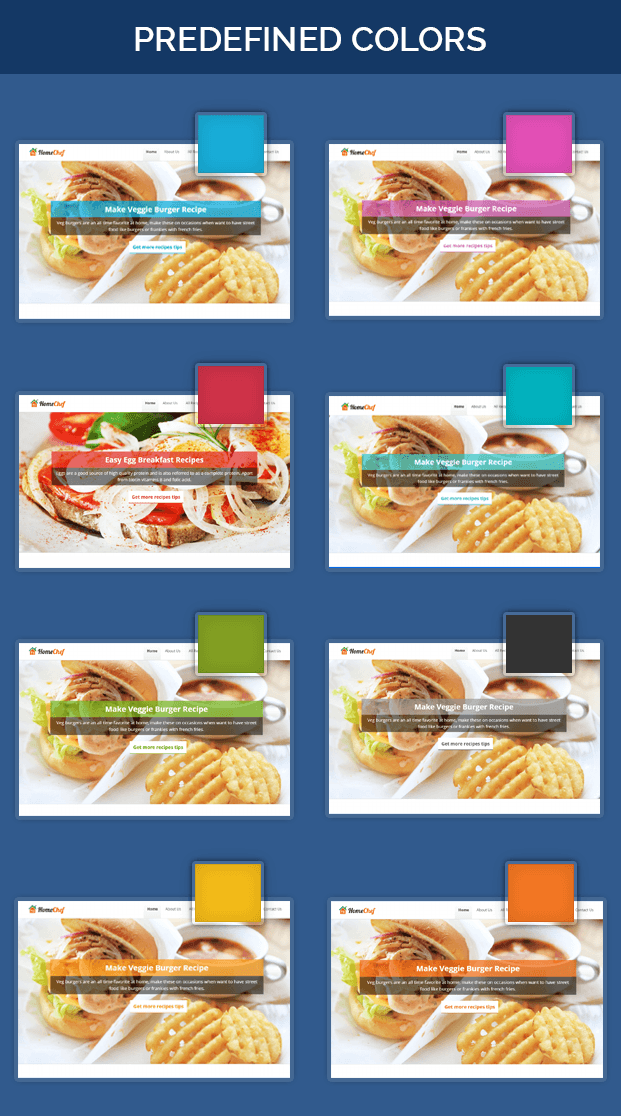 Get Your Customers In Touch
A prebuilt contact form which allows your customers to convey their reviews and comments on your site along with locality map.This contact section also helps you to fulfill customers demands.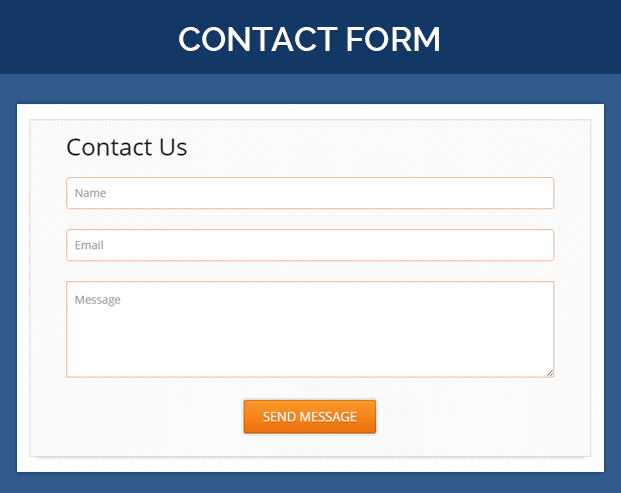 Additional Features Of HomeChef Theme
You will also find some extra features of this theme.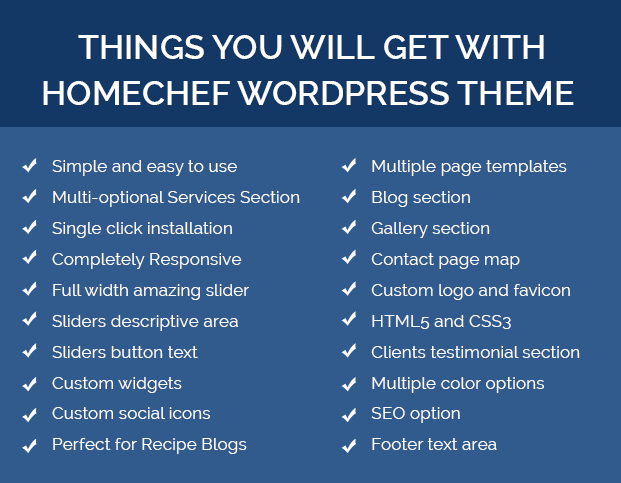 Related Item: