Why I Switched to WordPress SEO by Yoast from AIOSEO Pack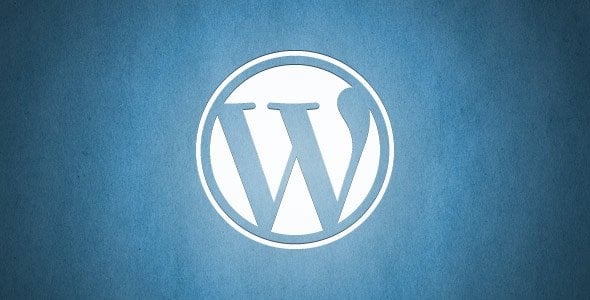 I see lots of people getting too excited about the SEO potential of self-hosted WordPress blogs. The WordPress platform has tons of plugins.
So, beginners without much coding knowledge can take resort to SEO plugins to optimize their sites without having to touch dirty codes. WordPress SEO by Yoast (Joost de Valk) and All in One SEO Pack by Michael Torbert are two of the most famous SEO plugins available for WordPress. I recently made a switch from the latter to the former mainly because it boasts many more (useful) functionalities that I needed.
These are the main features for which I went ahead and made the switch:
#1: No-indexing sub-pages of Archives
This is a damn useful feature. Not having this single option acts as a huge negative point of any WordPress SEO plugin, unfortunately of All in One SEO Pack, as well.

Seriously, tell me – why would you want Google to index your homepage, and also the dynamic archive pages? Why do you think people would want to jump directly into your archive pages from Search Engine Result Pages (SERPs)? Chances are, they wouldn't want to do that. You may think, this is a pretty basic feature, but that's exactly why I wonder why other SEO plugins don't include it in them!
#2: Open Graph Meta Tags
Yoast's WordPress SEO plugin allows you to add social Open Graph meta tags to your posts. Neil Patel has efficiently discussed about the advantages of implementing Open Graph tags on your site.

They basically make your post contents, like images, date, author info, post excerpt etc. a lot more accessible to social networking sites like Facebook and Twitter.
This is how your Facebook link submissions often look like when you don't have Open Graph meta tags on your site: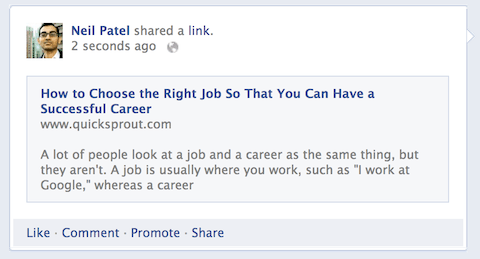 This is how they look like once you implement Open Graph tags on your site: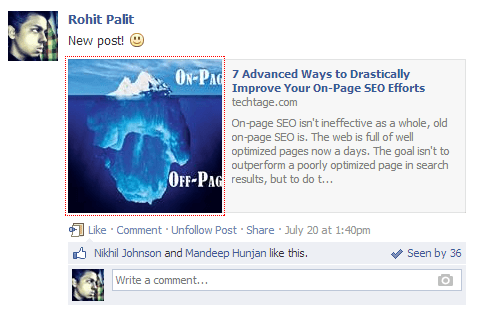 And this is the thing they call Twitter Cards. Even posts from your own site may look this beautiful on Twitter if you implement the Twitter-specific Open Graph tags on your site. It isn't much of a hassle right now, thanks to the WordPress SEO plugin.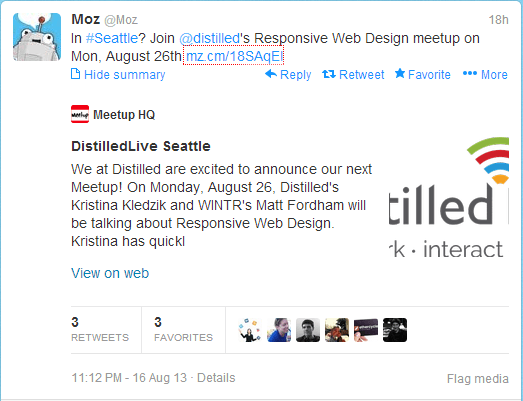 #3: Google Authorship Management
WordPress SEO by Yoast makes it (very) easy to implement Google+ Authorship on your site. It also allows you to add a rel="publisher" tag to your posts and set authorship specifically for the homepage. I missed such an option in AIOSEO Plugin.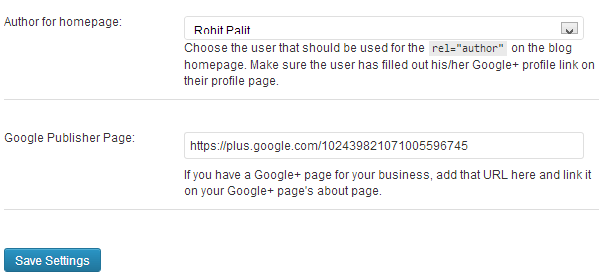 Authorship helps to build your authority and trust as an author in Google's eyes. This how Authorship looks in action in Google SERPs:

Resources related to Google+ Authorship:
AIOSEO Plugin would instead allow me to set a 'default author' and that author's Google+ profile would be used across literally all types of non-post pages, like categories, tags, date archives, etc., as well. Now, this is very bad from an SEO viewpoint and I'd term this as an 'abuse' of Google's Authorship.
#4: Permalink Tweaks
WordPress SEO by Yoast offers some genuinely useful URL/Permalink tweaks that I missed in AIOSEO Plugin.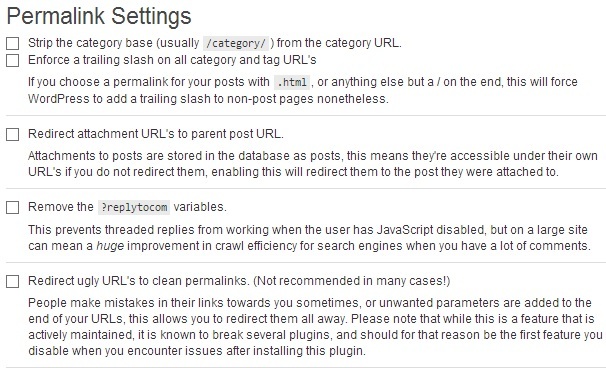 Good and clean permalink structures are always good for SEO. Duplicate content, on the other hand, is bad. A simple feature like "Redirect Attachment URL's to Parent Post URL" can thus improve your site's SEO by reducing the amount of duplicate content.
#5: Breadcrumbs
Have you ever seen breadcrumbs in action in SERPs?

You probably already have, but you didn't know that they were called breadcrumbs. Well, breadcrumbs ensure a better site navigation for your users and more efficient crawling/indexing for search engines. It also gets easier for search engines relate one piece of content to another on your site judging by their relative breadcrumb positions.
WordPress SEO by Yoast makes it super easy to add breadcrumbs to your WordPress blog. I've found that other SEO plugins either make the process of implementing breadcrumbs too complicated, or they lack this feature altogether.
Additional Advantages:
It's very easy to import your old SEO plugin's settings into WordPress SEO by Yoast. A feature that's absent in AIOSEO Plugin.
Yoast's WordPress SEO also allows you to tweak the RSS (feed) contents of your site.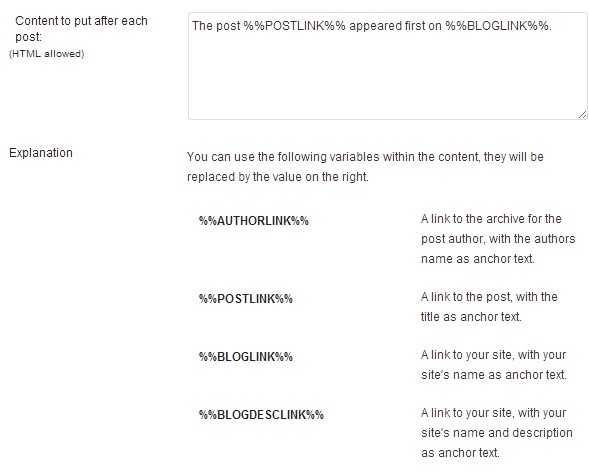 So, when scrapers publish posts on their sites directly off your RSS feed, they'll be linking to your site and the post on your site by default. By doing this, I was able to generate a lot of additional links (from scraper sites) to this website, which eventually resulted in a lot increased traffic. There are also other ways you can take advantage of this.
Conclusion
While both Yoast's plugin and All in One SEO Pack are pretty good for a WordPress beginner, there are times when the users demand something more advanced, which sadly AIOSEO Plugin fails to deliver.
That's when WordPress SEO by Yoast comes into mind. While not featuring the most simple user-interface out there, its features are simply too good to ignore for a simpler UI.
Which WordPress SEO plugin do you prefer using on your site?