Top 5 Best WordPress Plugins for Bloggers Success Online
Blogging is what makes the world go round these days. Everywhere you turn to you will hardly see five out of ten people would not be engaging in blogging activities. The craze for blogging has gone beyond how it was some years back. Nobody regards blogging some years back, but, the story has now changed because everyone now has one or two story to tell the world in general.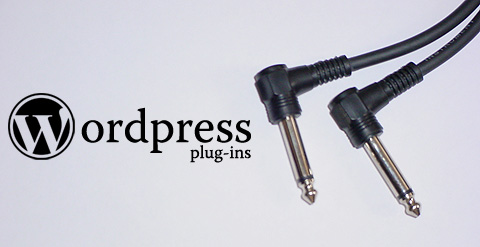 To blog for success, there are many tools online which is a must for any blogger to have but, the top of those is a good CMS platform. Over the years, there are lot of conversations going online about which platform is good between blogger and wordpress for blogging. And I keep answering as much people as I can that, using wordpress is the best practice for anyone interested in becoming successful as fast as possible.
WordPress is a good and easy to use CMS system for bloggers to plant their blogsite for the world to come to on regular basis. Apart from its ease of use, wordpress cms offer bloggers awesome plugins, themes and skins to make everything run successfully unlike blogger platform (owned by Google), which makes it a little bit difficult for bloggers to blog like champions. There are lot of limitations for bloggers on blogger platform when compared to wordpress.
On wordpress, you can download and upload new plugin for every task you needed to do while on blogger, you'll need to edit HTML code and the likes – and for the person who has little or no HTML knowledge, that turns to a frustration for the fellow while you can easily use plugin to perform the task.
Here in this article, I shall be covering the top 5 best wordpress plugins for bloggers to become successful online by using them to streamline their website setup and management processes.
Premium WordPress Themes
If you are looking for some solution where you can create your website or blog in time and can have successful online blogger. You can choose themes from InkThemes.com, Check out the list of  Premium WordPress themes.
WordPress SEO
This is the current #1 SEO plugin for wordpress blogs as at this time is All in One SEO. The plugin is awesome because it makes it easier for you to rank your website better on Google and many other search engines with ease. When many are struggling to get their post indexed faster on Google for organic traffic, this plugin makes it easier for smart bloggers to fill in meta data and some other description to make their blog posts rank well on search engines.
By default, this plugin has an option that lets you add your blog description simply by overriding default wordpress description for your website. It can also be used for researching for most searched keywords for your blog posts so that you can target the right thing. This is the plugin I'm currently using for ranking my technology blog, TechAtLast on Google for increased traffic on regular basis and I'd be glad if you can also check it out.
Broken Link Checker
As you all know, Google and other search engines hate to see broken links on a website pages. That should tells you that you must keep your website clean from 404 errors simply by using this plugin to help you track pages that are dead so that you can delete or redirect them to the right page for continued relationship with search engine bots.
Broken Link checker plugin is totally available for free from wordpress directory. And what makes me love using this plugin better is because of its multi-option for managing broken links. It has three basic options for you to manage a broken link on your blog; you can easily unlink, delete, and redirect a broken link to other pages on your blog so that your visitors will still have the information they wanted on other pages.
W3 Total Cache
Any serious blogger must have this plugin installed if they want their blog to avoid Google panda effect. This plugin is useful for emptying all caches on a website server to make the blog load faster. If your blog is loading slowly, it will make it difficult for search engine bots to crawl your blog and that mean, reduced traffic for your blog. When your blog loads faster, your visitors will stay longer and that should tells you that you are moving to the success land soon!
Wp-Optimize
It is another awesome plugin for bloggers to make their blog faster. This plugin is powerful and can be used to clear everything on your blog database for fast response time. I have used it and that is why my blog is loading faster. By default, you can use it to remove all spam comments on your blog without visiting the comment section, while also, will you be able to remove all post revisions that makes your server response slowly. I adjure you to install this plugin for your blog loading sake.
MobilePress
We are now in technology age where people are no longer using desktop or laptop computer to view blogs; they are now making use of their smartphones such as android based phones and some other high ends phones out there. Even, there are countless of free android apps which these kinds of people were making use of to browse different websites online and website that is not mobile friendly cannot contain these kinds of people. So, your website must be mobile friendly simply by using MobilePress plugin to create a mobile version of your blog for mobile visitors.
TAC (Theme Authenticity Checker Plugin)
This post talks about the best 5 wordpress plugin for blogger's successes online, but I must tell you this, there is one more plugin that is absolutely useful for blogger which is a must have. Though, it is not related to this post but it is a must for you to have this plugin as a security measure against hackers on your blog. This plugin lets you check your wordpress theme (design template) for error codes embedded by hackers so as to have underground access to all the activities on your website. If you can have this plugin, you can know which theme is good or not so that your website won't get hacked by hackers unaware.