StartPoint – Single Page WordPress Theme Upcoming
We are somewhat addicted of delighting our customers and this is because when we get your appreciating feedbacks, it is the most valuable moment for us. So, as per our promises, we always come up with better and better things like  we are presenting you now , the 'StartPoint' theme.
Introduction To 'StartPoint'
StartPoint is a fascinating one page business theme comprising of many fresh and amazing features. Apart from this, the theme exhibits such modern features that enable you to encompass most of the aspects that add altitude to the level of your business.
A very special and enthralling look is provided to the theme which makes it more magnetic for a person visiting your website. So now you can get rid of from the boring appearance of your business website get an elegant and beautiful look.
It hardly takes around 10 minutes to fully customize this theme and get your website ready with this.
Below, I have provided a brief description regarding the complete framework of the StartPoint theme along side its features.
Amazing Features of  StartPoint
1. One Page Business Theme
This is a recently introduced feature for the themes. You can put up all the pages of your website right on the homepage. A single page is comprised of divided sections and you can reach all the pages just by scrolling down.
2. Bootstrap Framework
This theme is based on the latest Bootstrap 3.0 framework. Bootstrap is a sleek, intuitive, and powerful mobile first front-end framework for faster and easier web development.
3. The Parallax Feature
This a view shuffling effect that works for the parallax section image that provides an enchanting appearance to your theme. This feature is a part of scrolling effects that are newly introduced by us.
As soon as you scroll up and down the screen you find that there is a visual effect taking place in the background image in the parallax section.
3. Full Width Slider
It order to help you showcase your business to the customers, we've enlarged the slider image and are presenting to you a full width slider. So, you  must be ready with awesome images relating to your business to put up them on the homepage of your website.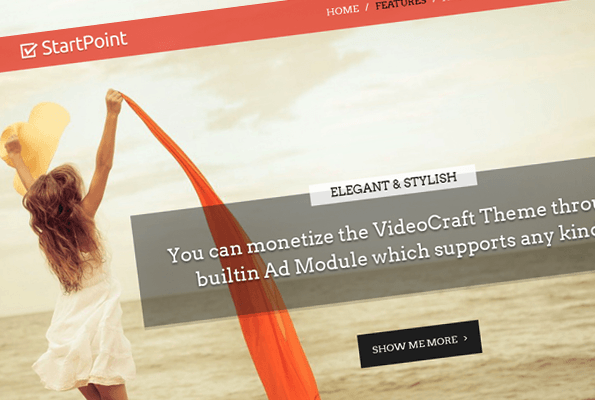 Apart from this, you can also add desired number of slider images and people visiting your website are able to see those various images by selecting from the buttons appearing on the slider. So this makes it more interesting for people to know many things just via images.
4. Scrolling Animation,Wookmark Effect & Gallery Filter
These are a few other special visual effects. The various contents of your homepage will appear shuffling as when as you scroll from top to bottom of the page.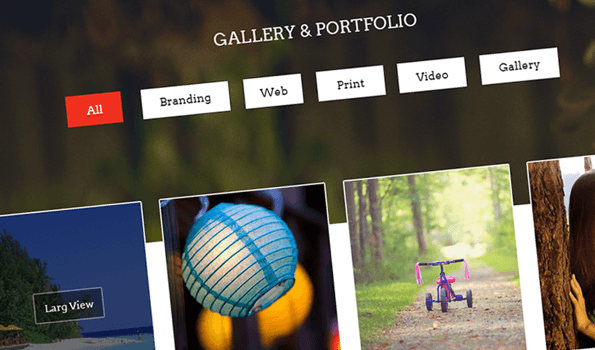 The Wookmark effect is an effective feature for the purpose of accurate alignment of the images.
This also helps in the classification of the images on the basis of their types, so that a customer may be able to filter the images and see the things of his own interest.
Other Features
1. There are exactly 369 icons that you can use for your three column feature area section.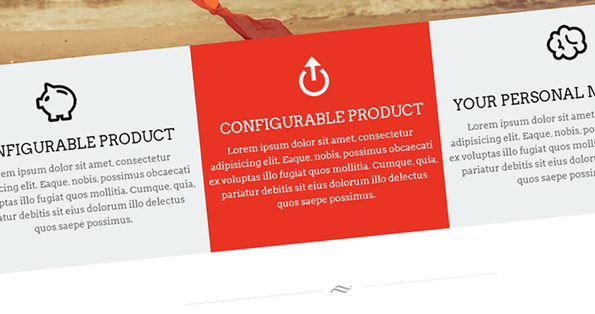 2. An additional footer menu section is also provided in order to make the navigation of the homepage more easy.
You can customize the functioning of the three menu sections i.e. the header menu, the footer menu, and the homepage menu easily from the theme options panel.
3. There are four front widgets and two side widgets that will facilitate you to dispatch and show enormous number of contents in the widget section. This is to provide a broad view of your business to the visitors.
4. An additional top header image is a very different feature that is implanted into the theme to enhance the view of the website.
5. There are exactly nine beautiful colors to which you can change the soul of your theme. These are- red, coffee, green, teal-green, blue, yellow, orange, pink and purple.
6. You can display unlimited or desired number of the customer testimonials on your page.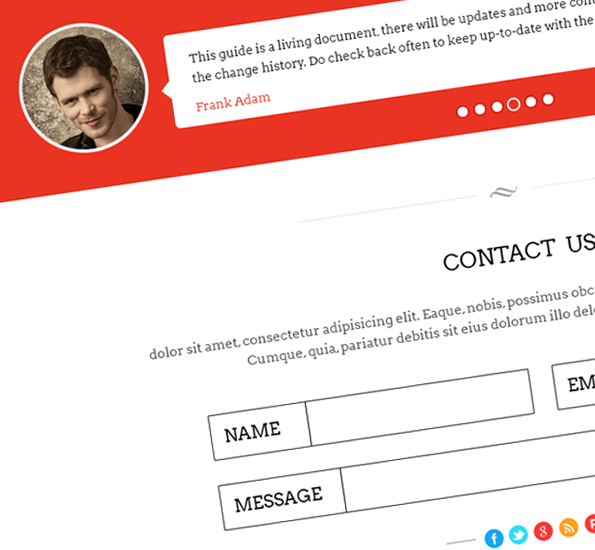 7. A contact form is provided in the theme that has an incorporated system to control spam. An option of the FormGet form is also provided.
8. The theme is fully compatible with all kind of mobile and tablet devices, i Phones, etc.
Just an easy single click installation and simple customization within few minutes, and "StartPoint" is absolutely ready to let you start a new era for your business.
We hope that you'll definitely like this theme, and of course, if you want some more information or any kind of assistance any time, feel free to contact us.
The theme is released and you can check out the previews here – http://www.inkthemes.com/startpoint-one-page-business-wordpress-theme-previews/
Video presentation of the theme is available on http://www.youtube.com/watch?feature=player_embedded&v=mH1p961lXMU
And regarding the future plans, just wait for a while. Our developers are right now busy in implementing their great ideas and crafting the best themes for you.