Simple Ways To Backup Your Website Using FTP
WordPress is a complete CMS that provides environment to create any website and to manage it effectively. If you are too planning to create a new website, WordPress is the best option.
Here you can easily choose the themes according to your requirements and easily access the features of the themes by using the lite version of the themes and then going for the PRO version.
If you have already created your WordPress website then it's very important for you to have a backup of it. In the following post I will be discussing about how you can backup your website using phpMyAdmin.
Why you need to keep a backup of your websites?
You need to backup your website regularly, if you are updating content regularly. there can be some chances to hack your website. for protection from hacker you need to keeps your WordPress site up-to date but not guarantee for safety. hackers can be destroy your pages and break your codes .if you keeps a entire backup of your site ,you can rebuilt your website easily.
Need of Backup
WordPress is a collection of a large number of files, themes, images, plugins and many static pages. Using all of these we create a website. And on the other side, the database also collects the lots of information like posts, replies, contacts etc. There we need to save all the information of the entire site and database.
Widely Used Backup Software
Though there are many Backup software used but some of the recommended ones are-
Google Drive
Google Drive provides free services, file storage, synchronization, you can use the drive from any remote place. It gives 15 GB free space for storage. It is safe and secure.
Drop Box:
Drop Box is a free software, you upload files videos by creating a folder for them and share to others easily. Today more than 200 millions people are using Drop Box
Ways To Backup Your Website
By using backup software which is provided by the host

Some of the website admin provides you the backup software. By using software you can easily backup your site in zip format.
By Using FTP
Through FTP you can copy files and folders of your website on a computer. You can go with the following FTP software.  
Backup Using phpMyAdmin
A single website contains a large number of database files and folders.
phpMyAdmin is a database manager. It an application which manages the database of a website. It is a very simple interface to create database.
What you can do with phpMyAdmin?
Create Database
Create Tables
Restore Database files ( Import SQL database file)
Back up your database
Define privilege
Steps to Export Database through phpMyAdmin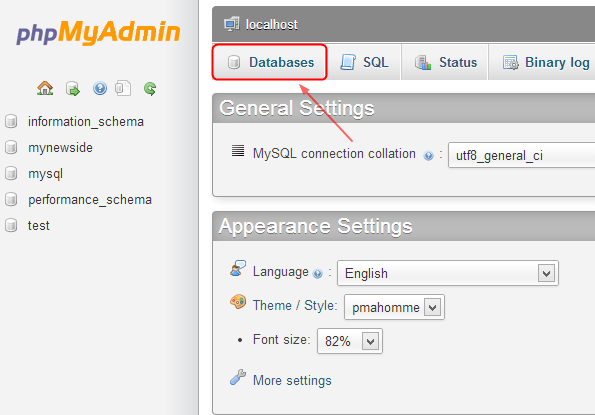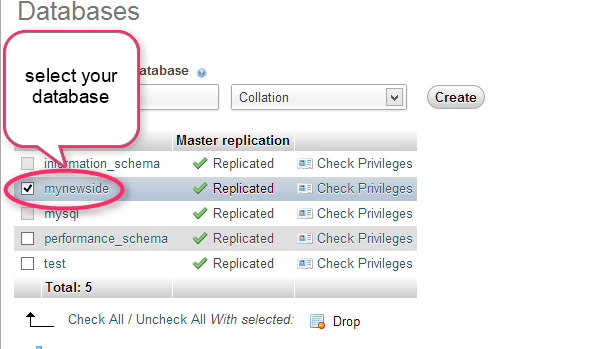 After checking your database click on the Export tab which appears on the top.
After that, select the file format in which you want to save like (CSV, SQL).
Now save the file on your hard drive.
Steps to Import(Restore) the database file through phpMyAdmin
Login in to phpMyAdmin.
Click on the "Import" tab.
Browse your file which is saved on your hard drive.
After selecting  the file click on the open button.
Select the file format like (CSV, SQL).
Click on Go button.
Your file will restore successfully.
Conclusion
I hope the above methods will help you to backup & restore your website easily. If you want to use WordPress plugins to backup your website then I will recommend these useful ones.
There are so many plugins available on WordPress plugins directory but the above ones are the best and used by many WordPress users.
So, what are the ways you adopt to Backup your Website?