Create Magazine Style Website With BlogSpring WordPress Theme
When it comes to news websites, magazine sites or blogging sites, it is important to share blogs, ideas, news, content etc in a very effective and presentable manner, so that readers will love to go through it.
For this purpose, BlogSpring WordPress Magazine Theme is designed. It has a clean beautiful layout to display all your blogs and other contents stunningly on your site.
BlogSpring Theme
Themes like business themes, application themes, e-commerce theme, one-page theme and if you have a look to all the 38 InkThemes (we have made so far), you will notice that every time we have produced something unique that always suits the requirement of the users in the best possible way.
Following the same concept of providing outstanding products and making things simpler for you, we are going to release our first magazine theme- BlogSpring.
Have A Look On BlogSpring WordPress Theme Features
Why BlogSpring Is Perfect For You
If you want to create a news website, online magazine site or blog website in order to share latest news, discoveries, articles, tutorials, hot tips or other useful contents with your readers then BlogSpring theme is perfect for you.
In other words, theme has been designed for those who are curious to share things on the web with the audience.
So that you can run a website that will have in and out information about a particular subject.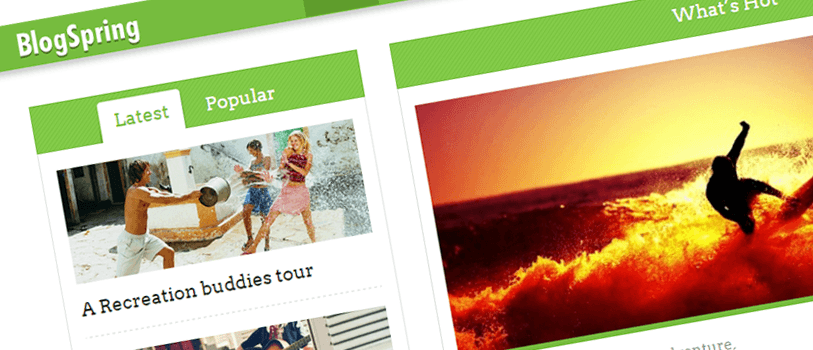 BlogSpring theme comes with a stunning design, stylish features and fully responsive nature which is perfect for creating online news, magazine or gossip websites in no time at all.
Possible Niches For BlogSpring
Though it is suitable for every possible business niche but to be specific it will be a theme for-
Media
Journalists
Advertisements
Travel
Blogging
List Your Category On The Menu
BlogSpring theme has an awesome feature of showing your categories on the menu. So if you have a number of posts for a particular category you can add that category in the menu. This can be easily done from the Custom Menu option given in the Dashboard.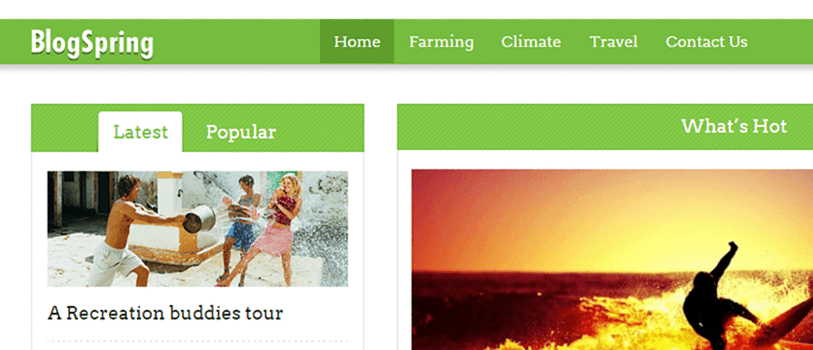 All your posts will come with a category on home page. The most recent post will appear at the top followed by the rest of your posts.
Moreover you can make drop down menus of your category if you want to relate sub-categories with the parent menu.
Make Your Latest Post Feature On Home Page
All your latest posts will appear on the left sidebar of the home page under the New Stuff section. But if you want you can make the post feature on the home page. All you need to do is to mark the Feature on Home Page option from the Dashboard.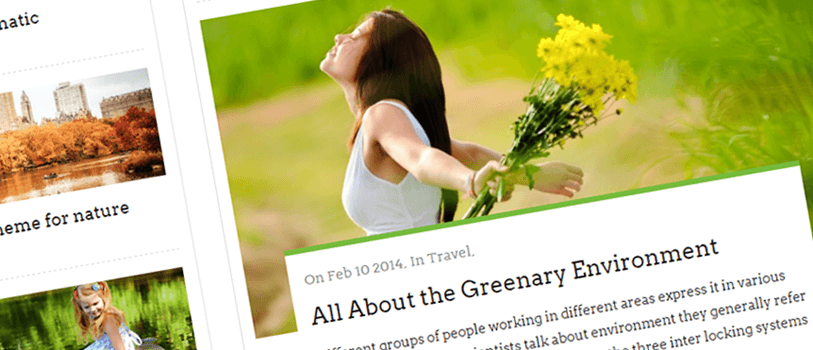 As soon as you mark the option and update the post, the post will be featured on home page. So you can feature number of posts on home page.
Advertise, Grab Attention & Earn Money
BlogSpring theme has an option of Google Adsense code through which you can display advertisement on your website. You just need to generate your Adsense code and paste it in the theme option panel.
This will help users to know about the latest offers from your website. The more clicks you will receive, the more you will be paid by Google.
So start making money from your website now by using this theme.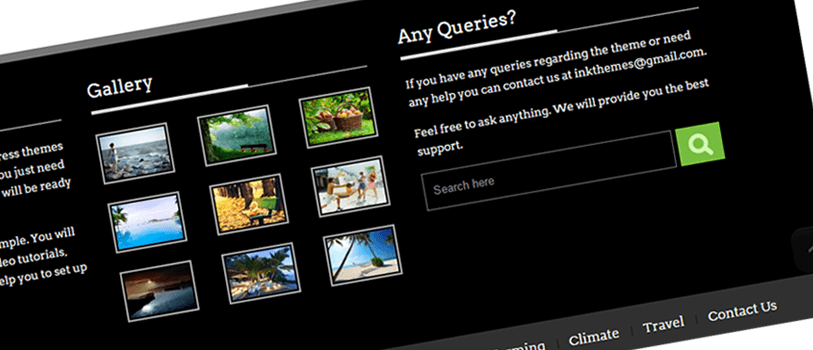 Share Useful Stuff & Make It Popular
Social sharing makes your post popular. Agree!
BlogSpring comes with a cool feature of displaying social icons on every published post. All useful social icons like Google+, Facebook, LinkedIn, Twitter will be displayed under the post.
Results, if a user likes your post or the other information that you have put on your website then they can immediately share it among their social networks, results your content will go viral in few seconds and become popular.
As the number of social likes will increase the post will be listed on the top of the home page feature area. So BlogSpring theme also gives value to the useful information.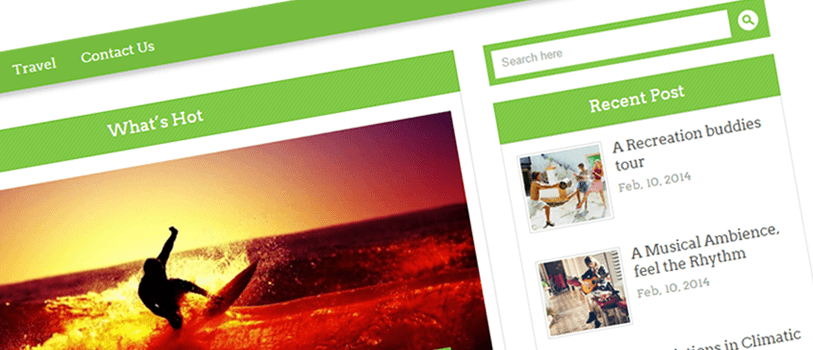 Various Amazing Features
Let's discuss some awesome features of this Magazine theme:
BlogSpring theme is a professionally designed theme that support animations based on CSS3.
The theme is very light weighted and fast to load.
The theme is stuffed with two menus one in the top and another in the footer.
You can include each and every important page on your menus and make it easy for readers to navigate on different pages of your website.
The theme layouts are designed to display a significant amount of content on the homepage or category pages.
The theme is compatible with all types of devices, which means your website looks great in all the devices and user can access it from anywhere.
The theme is building up with a fluid responsive design.
The theme is featured with customizable sidebar, home page and footer widget area.
8-various styling color options.
Inbuilt page templates – Contact page, Fullwidth page and Default Template .
Support social sharing of posts that will allow readers to share your post on social networking sites like Facebook, Twitter, LinkedIn, Google+ etc.
With ease of use, powerful admin panel, create a great website within no time.
Display advertisement on home page using Google Adsense code.
Make your post feature on home page.
Show categories on menu.
Compatible with all major browsers.
Show your exact contact location using Google map.
Hope, after knowing so much about the BlogSpring theme you must be eager to use it. Don't forget to see its previews by click on the above button.
If you have any queries or suggestion regarding the theme then feel free to ask it. I would be happy to get back to you asap.