5 Best Link Builder Tools
Here's a fact: your website is going to need links from the right websites if you want it to rank higher in the SERPS. On the Internet, a link is considered as a sort of endorsement or a vote. This makes it one of the most important signals for search engine crawlers. The more links you get from high quality websites from your niche, then the higher you'll rank in the SERPs.
Moreover, this method can also bring more traffic to your site since it allows visitors from your prospect site to be directed to yours. Link building then becomes an important element in online marketing since its methods can increase your visibility.
Link building, however, is exhausting and time consuming. There will be a lot of competitive analysis, prospecting, content development, tracking, and outreach involved. Luckily, there are many tools available online that could help simplify the process. Here are some of the best tools out there that every link builder should be using:
1. Cognitive SEO Tool
CognitiveSEO had two years of development before its beta launch in 2010. This was followed by their soft release in 2011 and their final release in 2012, wherein they upgraded the tool according to suggestions from their beta users.
It's basically an awesome link management tool with various functions. It's especially great for competitive analysis and for helping users be more productive with their SEO work.  Let's look at some of its best areas:
a. Quick Reports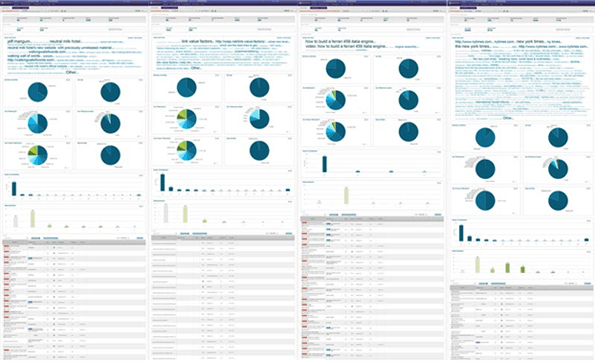 This particular app has the ability to analyze a certain website or page in the easiest and fastest way.  After entering the URL on its dashboard, the results page will show a number of metrics, an anchor text tag cloud, and some link charts showing deep link ratio, TLD distribution, referring C-class IPs, and a lot of other essential link data. As a search strategist, these figures are important as they will provide the basis for your plan of action, as well as the indicators for whether your campaign is doing well or not.
b. Link analysis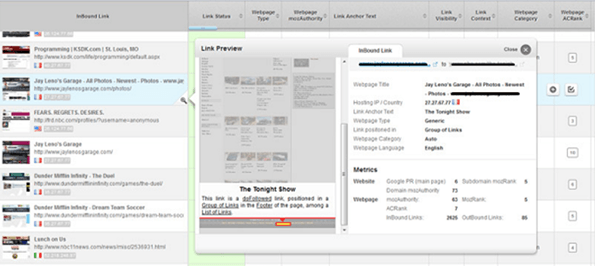 Source
CognitiveSEO allows users to analyze the backlink profile of your site or your competitors. It provides data about each link that directs to or from a site, such as anchor text, link location, the site's page and domain authority. It also provides information on what kind of website (directory, blog, forum, etc.,) the link is on.
On its results page, links are presented in two columns, indicating whether the link is unnatural or suspected. You may change the results to show only dubious links. Clicking on them would give you a page preview, plus details on why it is considered dodgy. Overall, these features help you focus on what kind of data you're looking for, making analysis for threats and opportunities easier.
c. Rank tracking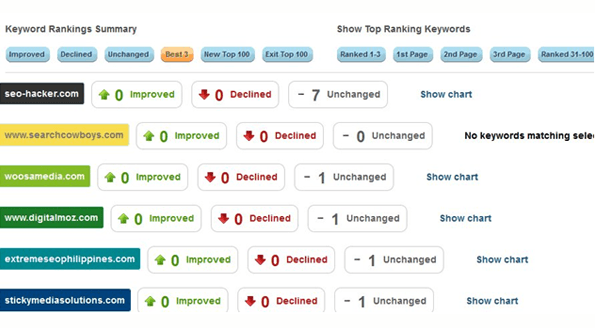 One way of measuring the effectiveness of your campaign is by keeping track of its results, and this tool gives you that. CognitiveSEO gives you daily updates regarding rankings or any changes in its dashboard. It keeps track of 10 keywords in its entry plan, and 400 for its elite plan. You can also tap on specific keywords that dropped on the SERP's 2nd page—these may present some opportunity since your competitors might not be targeting them yet.
2. Mozbar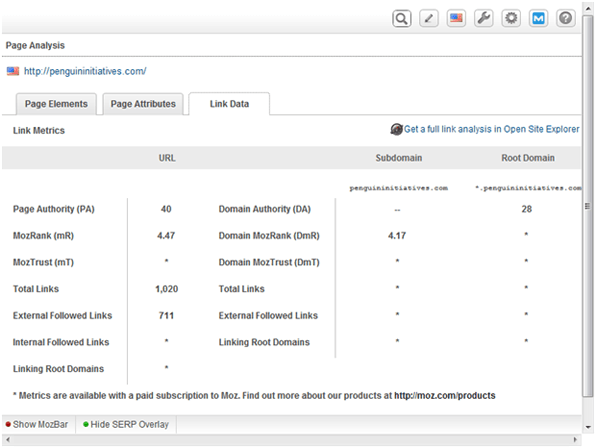 A lot of online marketers practice guest posting as one of their link building tactics. Ideally, you'd want links from a quality non-spammy website with a decent domain authority. The MozBar helps you with that as it shows you the inner workings of your prospect sites.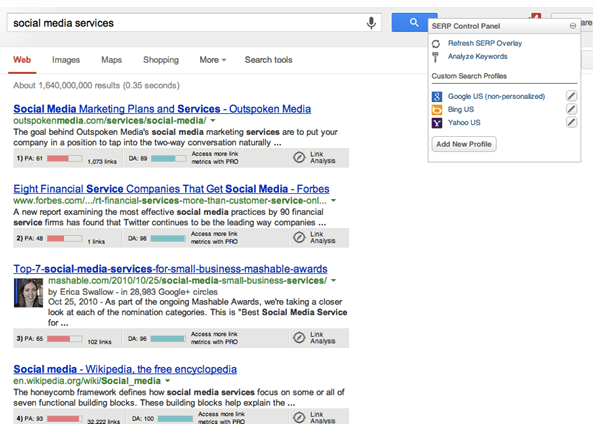 This tool is an extension available for Google Chrome and Mozilla Firefox (and can be integrated in SERPs), and it is accessed primarily via toolbar. Among the data it provides are the webpage's title tags, alt text, Meta robots, number of backlinks, page authority, and domain authority. Overall, this makes for a great prospecting tool since it helps you identify quality websites by checking their domain authority (DA).
3. Buzzstream
The online environment paved the way for the emergence of micro-influencers who provide businesses with opportunity to become more visible online. In the SEO industry, for example, some of the most prominent figures online include SEER Interactive CEO Wil Reynolds and the author of the KaisertheSAGE blog and Xight Interactive CEO Jason Acidre.
Building relations with these influencers then has become an effective tactic in link building since their endorsements would typically lead to more traffic and reinforced branding. This method, however, involves a lot of tedious tasks such as looking for contact information and sending messages and tweets. Luckily, BuzzStream helps simplify these tasks with its features.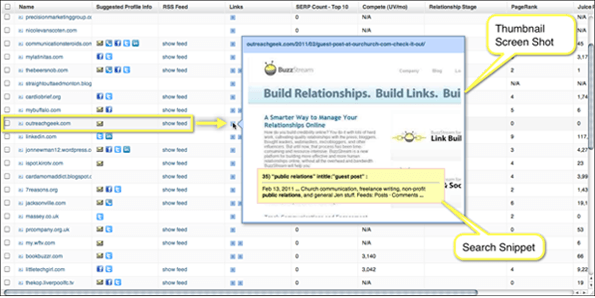 This application can quickly identify contact information and website data to easily find link building opportunities. Other information you can find on its dashboard are page rank, type of link, and contact status. This saves the user a lot of time since he doesn't have to manually look for emails and document content categories.
It also makes communication between your prospects easier to facilitate, since it tracks tweets and emails sent back and forth, along with the documents that go with them. The same goes with your link requests, as it catalogs them to be easily identified later on. With all the conveniences it provides, you can devote more time on building quality relationships with your link partners.
4. Ahrefs
Ahrefs is a website analysis tool that has a myriad of features. They have their own index of links, which positions them at par with other popular link analysis tools like SEO Moz and Majestic. This tool is especially good for backlink reports and competition analysis, but we'll be tackling its site explorer function here.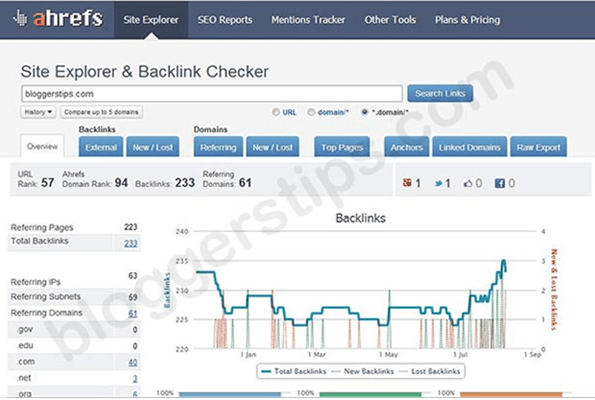 Source
The site explorer gives you technical site information on its overview tab, which consists of the referring pages, total backlinks, referring IPs, referring subnets, referring domains, and backlink types.
If you want more technical information details, simply click the numbers and they will be provided to you. You can also get information here about anchor texts which could be presented in bar charts.
The top overview bar provides the following information: external links, new/lost links, anchor links, pages tab, referring and linked domains, site issues, and raw export. The raw export and site issues data here are important, since there could be onsite factors like HTTP timeouts or 302 issues that could mess with user experience. Having access to this data allows you to fix errors that could cost you a lot if left unattended. The pages tab is great as well, since it shows you social signals which lets you know what kind of content gets shared.
Overall, Ahrefs is a neat tool to use because of all the information it gives. You can use these metrics to leverage your campaigns by playing on your strengths and reinforcing weaknesses.
5. Google Analytics
Google Analytics is definitely a must-have tool for any online marketer as it allows users to know how visitors interact with a website. Among the data that are shown here are the amount of traffic on your site, the source of traffic, a user's average time spent on a page, your site's bounce rate and conversion rate, the browser and device type (PC, mobile) type used by your audience, their demographics, and the operating system they used to access you.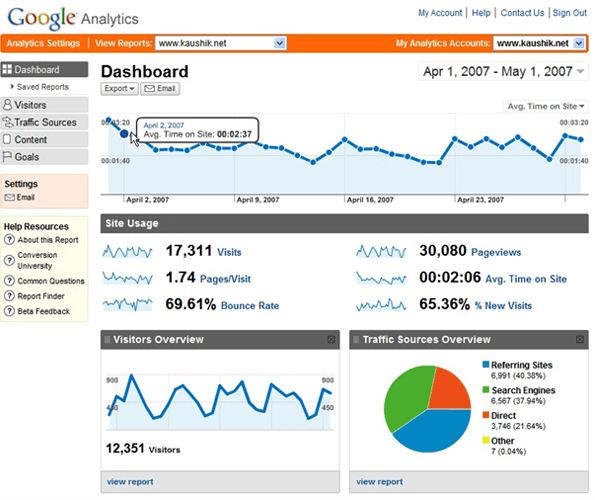 The data presented to you will help you see what your most popular (and unpopular) pages and content are. It will also help determine which traffic sources are working for you, be it paid search, social networks, or organic search. The bounce rates and average time spent on a page will give you clues if the content within that page is serving its purpose.
Aside from letting you know which traffic channels work, these metrics can give you insight about your site visitors. Take the bounce rate and average time spent on a page, for example. Let's say that you own a website that sells DIY furniture, and among the content in your blog consists of instructional videos of how to assemble your products. If you can see a low bounce rate and high average time spent on a page, this could mean that your audience are highly engaged by your content and are looking for more content that are of similar nature.
Overall there are a lot more you can draw from your Google Analytics data that can show you areas on your site that you can improve and take advantage of.
A few years ago, many link building tasks had to be done manually and this proved too stressful and time consuming for many webmasters and SEOs. Thanks to technological advancements, we now have applications that can simplify things for us. Link building involves some tedious processes, and these tools will fill the need for making SEO tasks easier.