Common Link Building Mistakes – You Must Avoid
Everyone wants to build links for their websites. Some hire many SEO experts for their link building need and they do not know if it is going to work or not? SEO persons need to be updated with al the updates of Panda. There is a huge probability that many SEO strategy do not work or they may work against your website. So it is always important to be updated and before hiring any SEO company or SEO person you must check their previous work or you can check their SEO work on their own site itself. Always ask them how much they have SEOed their own site.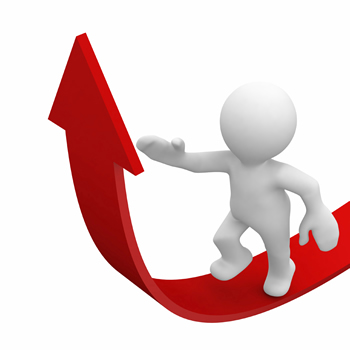 Lets start with the topic, So if you want to do link building for your website then you should avoid some common link building mistakes in order to get results better then you expect.  
1. Avoid Paid Links (Stop Buying links):
Earlier it was very important but after panda 3.4 update if you are buying links then you are making a big mistake. If you are paying for links then let me clear you one thing that these links are not valuable according to Google. And the most important thing is that if you buy links you take risk of getting penalized by Google. Traffic through paid link is treated as low quality traffic compared to traffic through natural links. So I recommend you to go for natural links traffic because it is of high quality as well as it never puts you in any risk. However if you want to maintain good number of links then I would recommend you buy some blogs instead of buying links. Blogs are new way to build link. Click here to read more.  
2. Avoid too many exact anchor text links:
It is usual to rank any keyword higher you always use anchor text, but if you do this too much then this is the time to stop this. Having too much exact anchor text links may lead you to loose your rank. You can also get penalized.
I have personally seen many websites which get caught and now they have lose their rank and traffic. I would love to recommend you to have exact anchor text links but slow down your speed of generating links and keep it constant or increase slowly. To know more about this click here.
3. Avoid exact anchor and Start Building Semantic keyword text links:
As I mentioned above that you must avoid having too much exact anchor text links. You have an alternate as well as better option of building semantic keywords. It is much more than just having similar names of one keyword. Use of semantic keywords helps Google and other search engines to figure out how you are using keywords and semantic keywords adds plus point in your bucket.
Start building links with semantic keywords and you will notice your rank going up.
4. Start using Social power:
Search engines have started giving preference to social sites to determine worth of any other website or blog. These panda updates show that Google will depend less on inbound links to determine how good a site is?
To increase the popularity of any site through social media increase the number of times your content has been shared and viewed by people, I consider it as most crucial thing that if you want higher ranking then you cannot ignore social media. Suppose any page of your website has hundreds of share in Facebook, tweets in twitter etc, then this page will me more valued than any other similar page.
To increase your chances of ranking higher start using power of social media. Almost all the peoples are already familiar with "what should be done in order to become valuable in social media". Let me summarize everything:
Make social buttons in your page so that visitors can easily locate and follow you in social sites.
Encourage your readers and visitors to share content so that others can also get some help.
Promote your content and interact with social influencers who will share your content.
 Create great content so that your users love to share your content automatically.
 5. Junk Anchors Also work:
After Panda 3.4 Google is also looking for numbers of junk anchors you have on your site. Junk anchors are like hyperlink of url on text like "click here", "buy now". Most of the people think these types of links d not work but the reality is that it looks like natural link. Make sure you have enough junk anchors in your site, you can also count "like this", "tweet this post", etc as junk anchors.
Start building junk anchors and you will be able to see enhanced results.
6. Avoid link exchanging on a mass scale:
Many think that exchanging links in great amount with other webmasters gets you bonus point to rank better in Google. They are absolutely wrong; despite getting bonus point they put themselves in trouble.
Never trust on mass link exchange because you never know if you are getting good links or not, as you are not going to investigate each individual link to know its quality. So I suggest you to simply avoid mass link exchange.
 Conclusion:
If you have read this article and other old articles on link building, then you would have got an idea on what should be done and what should be avoided. There is no short cut to get higher ranking, even no one can assure you that you will get high rank within short time.
Its matter of time and smart work, if you want to rank higher and never want to get negative results then I suggest you to be updated. Please share this post to help others and let me know in comments your opinion about link building mistakes.