One Page WordPress Theme – The "BlackWell"
BlackWell is a "One Page WordPress theme" for your business website to make your presentation effective.
It makes the journey of your visitors very interesting with its responsiveness and fast attitude which people love most about this theme.
If you want to showcase your products and services in an ideal way, this one page theme will be extremely helpful.
Easy navigation and attractive interface makes your website more user friendly.
People would love to scroll and navigate all through your website.
You can represent your business very effectively with videos, blogs, contact map, images, and many more things just from the homepage.
Have a look at the wonderful features of the WordPress theme that'll add life to your website.
Check Out BlackWell WordPress Theme
BlackWell One Page WordPress Theme Main Features
Theme With Horizontal Scrolling
This facilitates easy navigation through all the various sections that you want your visitors to see.
Full Screen Slider Image
Your slider section will display full size slider images. You can add six slider images to the slider and all will appear alternatively.
Dynamic Sidebar
The dynamically adjustible sidebar makes it more easier for your visitors to navigate directly to any particular section.
They will be able to hide the sidebar and view your website on full screen.
Also, you can display a custom logo in the sidebar.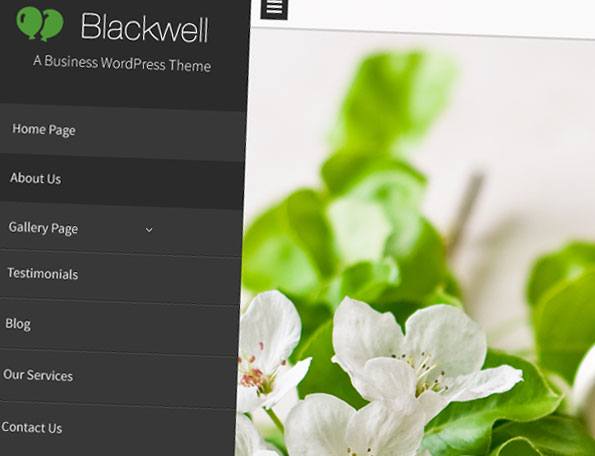 Menus in the Sidebar
In this one page BalckWell theme, the menus will be located in the dynamic sidebar so that the visitors may be able to skip scrolling and visit any page directly if they wish so.
Three Column Feature Area
Theme provides  you with a three column feature area section.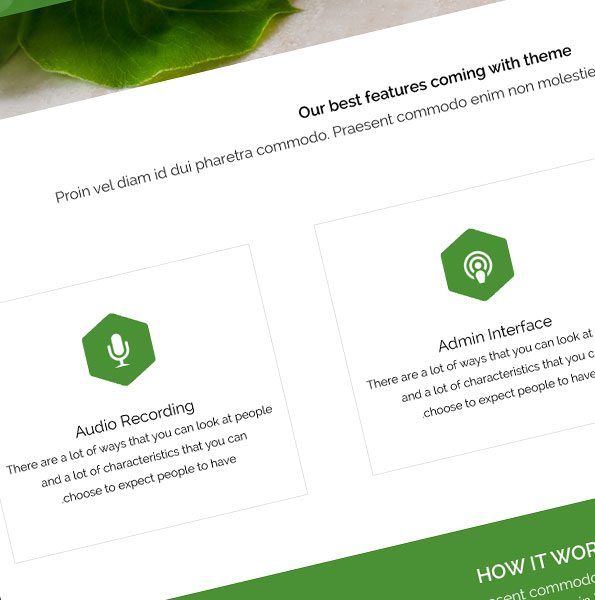 More than 350 icons are available for you to choose from.
Video Section
Right below the homepage, as your visitors will scroll down a little, there will be display a video. You can easily embed a video from any major video website.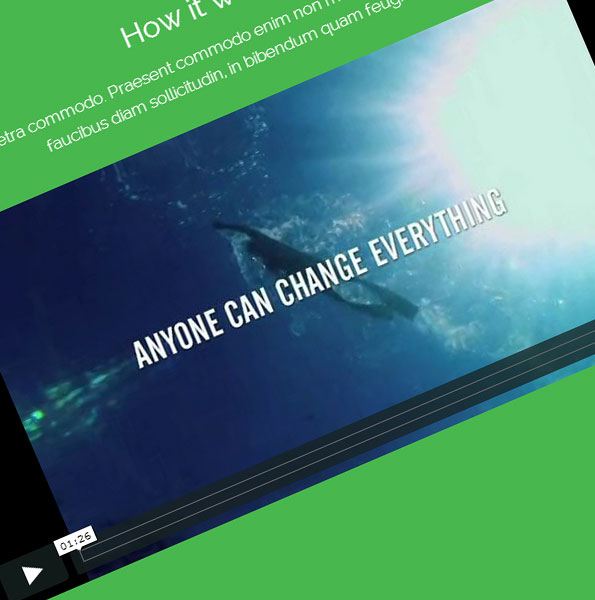 Attractive Graphics
Your visitor's journey will be an awesome experience because of the attractive graphical effects and the glamorous features provided from top to bottom.
Sharp graphics and with beautiful features together give a professional and clean appearance to your website.
Show Your Team Section
This is a different section integrated in this WordPress portfolio theme. You can display images of your various team members and also display a short introduction about them.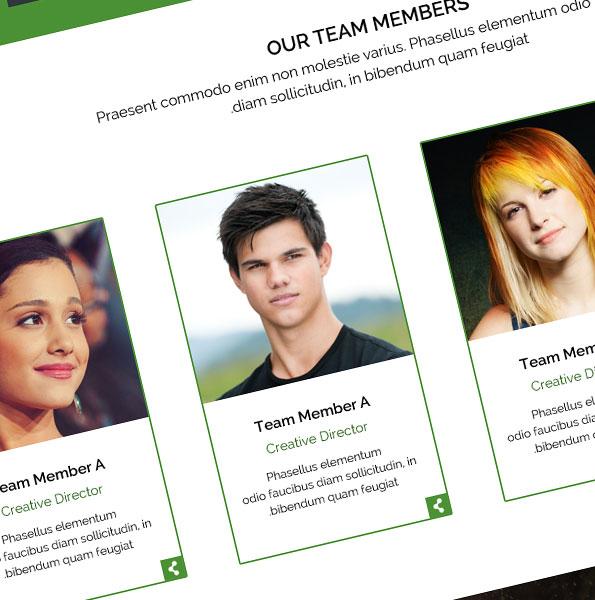 Social sharing buttons are also provided there so that people can connect to these members on social networks, follow them or do single click promotions.
Contact Page
A contact form is there in this section so that your visitors can easily convey their messages and ask queries from you.
A call button is also provided in the top header section of the theme that lets your visitors instantly make a call.
Homepage Blog Section
You can dispatch your blogs on your homepage. What more you need if you can display more than 10 blogs at a time. BlackWell lets you display 12 blogs on your homepage.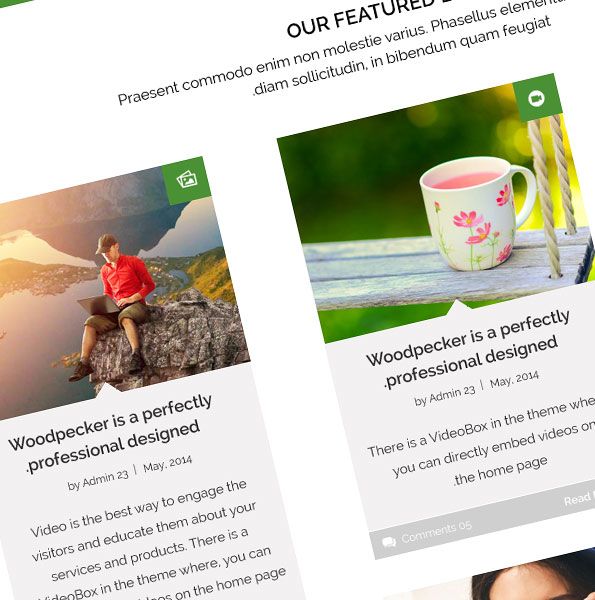 Testimonial Area
Here you can display three customer testimonials.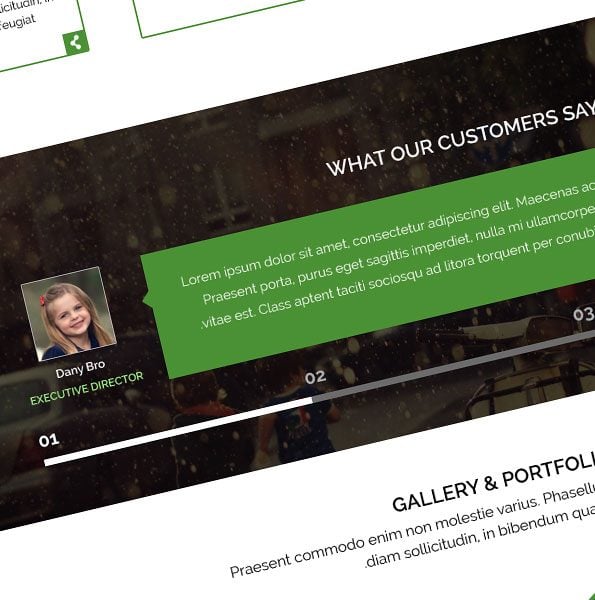 Portfolio Gallery
BlackWell is an amazing one page WordPress Homepage theme that will display your portfolio images. It has a circular frame for portfolio images. But your visitors can see the images in the gallery in square frame by clicking on a magnifier symbol.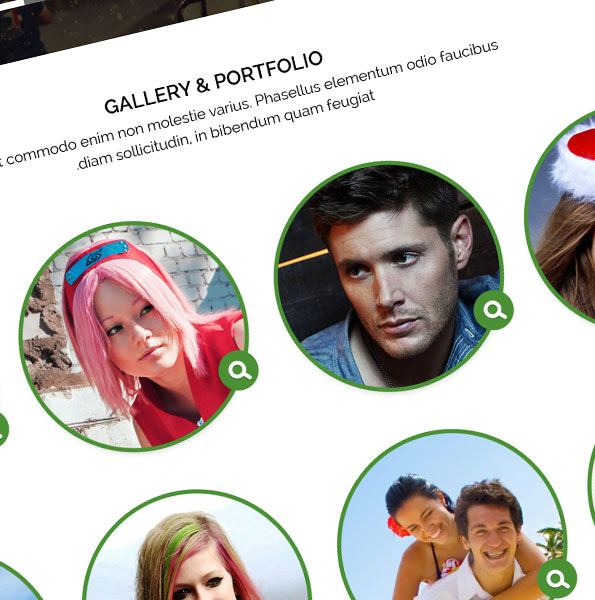 Brand Advertising Section
You can use this section for advertising your products by displaying their logos.
Wookmark Effect
Wookmark effect is well implemented in the theme for proper that arrangement of contents such as blog posts, images, etc.
Full Width Map
A full width contact map section is provided to let you effectively show your business location.
Other Features
Easy to install and easy to use.
Highly responsive.
Fully customizable theme.
Compatible with all kinds of devices such as iPhones, tablets etc.
Works flawlessly on any browser.
The Final Words
We hope that you'll definitely like this BlackWell WordPress theme, and of course, if you want more information regarding the theme, feel free to contact us any time.