An Interview With Brian Dean- A SEO Expert
You have heard a lot about the SEO for sure. But have you ever put focus the basics that where it generates from. This post will clear all your confusions and make everything clear for you like water. Recently, I had interview of Brian Dean who runs his own website Backlinko that is completely based on SEO. He has answered all the basics about SEO from the scratch. Moreover, regarding how SEO can ...
You have heard a lot about the SEO for sure. But have you ever put focus the basics that where it generates from. This post will clear all your confusions and make everything clear for you like water.
Recently, I had interview of Brian Dean who runs his own website Backlinko that is completely based on SEO. He has answered all the basics about SEO from the scratch. Moreover, regarding how SEO can be effective for traffic and blogging.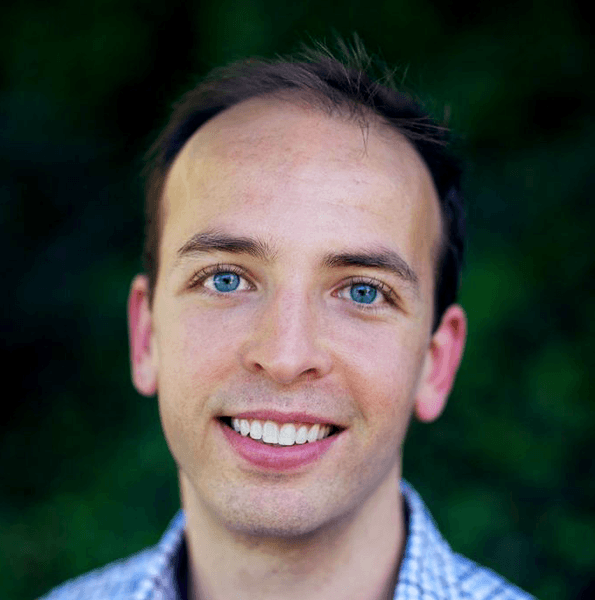 Let's have a look to the conversation. Starting with the usual ones.
 How you will define yourself as a person? What do you do?

 Professionally speaking, I define myself as a digital marketing consultant. But that broad title encompasses a lot. Some days I'll write 3,000 words of content, other days I'm consult with a client over Skype, and the next day I might be a guest on someone's podcast. So it's hard to say exactly what I do because it varies so much from day to day (and that's part of what makes my business so much fun!).
 What exactly an SEO is? How you will define this term?

 An SEO is simply someone that helps websites get more traffic from search engines. That sounds straightforward, but the SEO process encompasses:
Website design and technical development
Branding and market positioning
Content creation and promotion
Outreach and link development
Social media presence on Twitter, Facebook and Google+
So while the idea of increasing search engine traffic sounds straightforward, it's actually a massive skill set.
 How long you are in SEO field? What was the logic behind Backlinko?

 I've been in the SEO industry for about 3-years. I first got into it when I created my own information product and realized I needed to get traffic to it. Since then I've launched my own web properties and have consulted for SEO agencies.
I decided to start Backlinko after reading most of the SEO content out there and realizing that there was room for actionable link building strategies people could use.
 From where SEO begins? What are the important things you learned about it? Is this could be a subject for beginners to start their blogs?

 SEO starts with keywords. If you're not targeting keywords, you're not really doing SEO.
So that's something I learned early and recommend to people starting out: learn how to use the Google Keyword Planner and find keywords that customers are actually searching for.
I wouldn't recommend beginner's start a site about SEO. There's already so much outstanding content out there that it's really hard to stand out unless you have something new to bring to the table.
 What are major or key steps regarding SEO should be adopted by business website to get more traffic?

 As I said, the first step is to define your keywords. That's the foundation for any SEO campaign.
Next, they need to optimize their site and pages around those keywords while maintaining the quality of their content.
Finally, they need to promote their content to the influencers in their niche. That can be challenging sometimes because sometimes the influencers are actually competitors. But that's not always the case.
Then I'd recommend that they invest some time learning some link building skills like broken link building and guest posting. That will help bring them referral traffic and high quality backlinks.
 Does SEO and back linking can improve your traffic. If yes, then how?

 Yes, it can make a huge difference in traffic. But it definitely takes time.
I pretty much laid out how to use SEO and link building to improve search engine traffic, but here's a guide I would give to anyone looking for more SEO traffic:
Find a niche where there's opportunity for you to stand out. For example, if you wanted to get into the weight loss niche, how would your site be any different or better than the thousands already out there? If you can answer that, move onto step 2
Next, find keywords in your niche that people search for using the Google Keyword Planner tool.
Create outstanding content around those keywords.
Get the word out by directly contacting the big boys in your industry (and of course get the word out on social media).
Repeat the process.
 How much you make per month from Backlinko? How you are able to increase the traffic on your website?

 I obviously can't get into specifics, but my sites earn 6-figures per year.
Traffic for all of my sites came slowly and after a lot of work. So there's no button to press that brings in quality traffic.
If I had to boil down the steps, I'd say:
Pick a niche that isn't fully saturated or where you can make a unique contribution. That niche should also be somewhat straightforward to monetize.
Create outstanding pillar content that separates you from your competition.
Reach out directly to the influencers in your niche and provide value to them. That can come in the form of helping them out with a project, an outstanding guest post or interview, or anything that you can do to make their life easier.
Build your content around keywords that people actually search for in Google. If you have a well-run site, Google should account for at least 20% of your traffic. And that 20% will probably result in 80% of your conversions.
Repeat the process.
 Could you please suggest some effective ways or points to increase the traffic on website rapidly like you do?

 I'd follow the steps from the last question. The best way to increase traffic quickly is to spend a lot of time publishing outstanding content. Once you've done that, it's about getting it in front of the influencers in your niche so they can share it.
If you're not producing outstanding content you're not going to increase your traffic quickly (or even slowly).
 This question is on behalf of all the beginners those who want make a career in blogging. As a beginner, sometimes they find difficult to pick a topic that will last for a long run. Every day is challenging for them to pick something and start writing. They could not manage to pick a subject so that they can focus on that and proceed their blogs. What according to you can be helpful for a beginner? What they should look at from the start? From where they can find a particular subject and go ahead easily?

 Your blog's topic should be
a) something you're passionate about (or at least interested in),
b) other people are passionate about and
c) easy to monetize.
If you have those three things, you never have to worry about launching a blog that no one cares about and can't make money from. Once you have your topic it's a matter of finding the "content gap" in your industry (where information is lacking or missing) and filling it with outstanding stuff.
 How someone can earn through Blogging? Is there exist any step by step procedure for this?

 There's no step-by-step system because it depends on your personal strengths, weaknesses, marketing budget and the industry you're in.
Like anything in internet marketing, success in blogging comes down to:
traffic x conversions=$$$
I already described how to get traffic: find a niche that needs more great content, produce that content, and get the word out.
Earning can come in a million different forms, from Ad-sense to affiliate offers to your own product.To find the best monetization strategy you need to know your audience and what they want. Sometimes it makes sense to come out with your own product. But in some cases it's better to monetize in another way. I personally wouldn't worry about earning from your site until you start getting consistent traffic to your blog.
 How back linking can be effective for a blog? How many backlinks should be made in a post? What strategies one should look for while making links? Do you recommend any websites for back linking (particularly)? Any hints?

 It's incredibly important for increasing search traffic.
In fact, backlinks are the #1 ranking factor that Google uses to rank websites.
But there aren't any way to exactly how many backlinks someone needs. It's a never-ending process that should always be part of your marketing plan.
There are literally hundreds of strategies to build links to a blog or website, but here are three of my favorites:
Infographics: A great way to generate a viral buzz around your site.
Guest posting: Not as powerful from an SEO perspective as it once was, but still provides value.
Broken link building: I mentioned it earlier but it's a great strategy because it's one of the few link building strategies that can be scaled.
 How a guest post can be effective for a website?

 It can be effective in three ways: driving targeted traffic, increasing brand awareness and building quality links from related sites.
In my experience, it's all about quality over quantity. I'm fairly picky about where I guest post. I generally only guest post on sites that I think are great (for example, the InkThemes blog).
So my piece of advice regarding guest blogging would be to focus on the top 50-100 sites in your niche and find a way to guest post on them.
 How a page rank matter for a website? What exactly a page rank is? Could you define it? On what aspects Alexa rank varies? How we can improve it?

 PageRank is Google's way of determining the importance of a page on the web. It's not as important as it once was, but it still matters. One thing to keep in mind is that the public PageRank is only updated a few times per year. So if you see a PageRank on a site, it may not be accurate.
It's different than Alexa ranking because that measures traffic only. PageRank is completely separate from Alexa (although the two usually correlate).
The best way to improve PageRank is to build high quality backlinks to your site.
 How was this interview? Your Feedback please?

 These questions were great, Deep.

I enjoyed answering it and sharing it with the readers. I hope it will help them to make their career more brighter.
If you have any other questions which you want to ask Brian regarding SEO, Blogging or Traffic, you can simply post it in the comment box. I am sure you will get a worth solution.